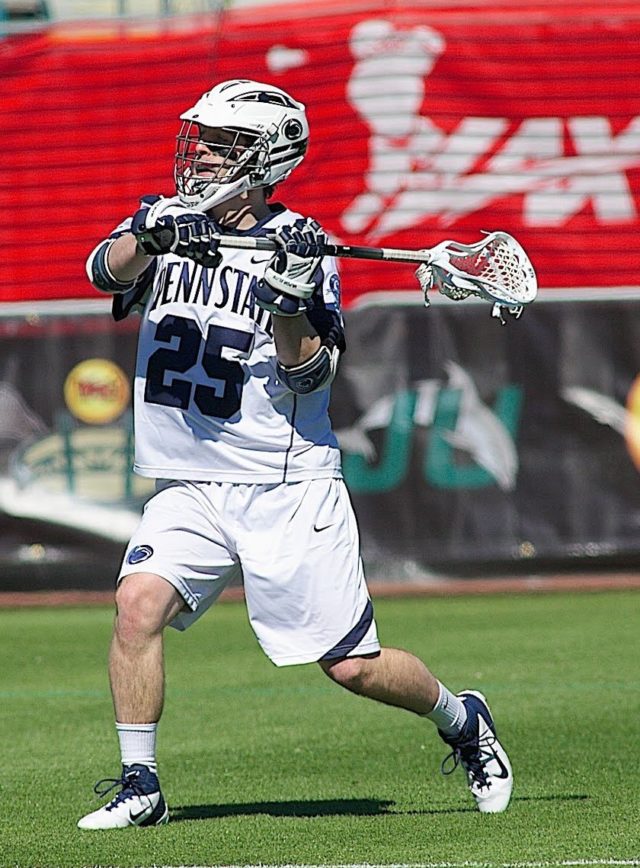 The Polls had Bucknell really high (#4, 6, and 7 depending on the Poll), and Penn State pretty low (#14, 16, and 17 depending on the poll), while I had the two teams a little closer together, with Bucknell at #8 and PSU at #12, it looks like everyone was wrong, as the Nittany Lions knocked off the Bison by a dominant 11-3 scoreline.
That is just total domination.
Austin Kaut was spectacular in goal, making 14 huge saves for PSU. Ontrario native TJ Sanders scored four big goals, Shane Sturgis had five points on two goals and three assists, and Tommy LaCrosse added an impressive three goals from the midfield. See? I told you that kid was a player to watch this year!
The Penn State defense (yes, the undersized, fleet of foot crew of athletes with poles) created 14 turnovers in the game, and this is impressive against Bucknell, a team that can usually hold on to the ball. Dan Hennegan won 10 of 17 face offs, and won five in a row at one point in the middle of an 8-0 PSU run. But Face Offs don't matter… Riiiight.
Bucknell started out hot, scoring two goals on the man up to take a 2-1 lead. It wouldn't last long though as PSU went on their run, and used a suffocating defense, face off wins and generated turnovers to dominate the game. THIS is Penn State Lacrosse. Pay attention!
Photo Credit: Steve LaCrosse