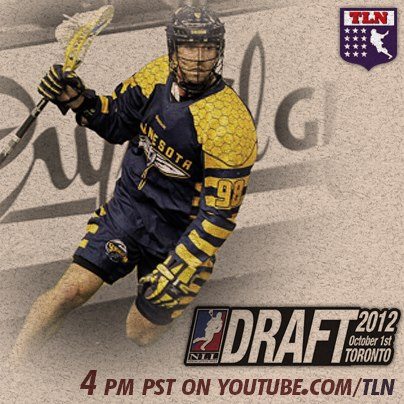 Are you a big NLL fan? Interested in the league at all? Just curious as to what the NLL draft looks like? No matter what you're looking for, The Lacrosse Network has you covered!
The NLL Draft takes place tonight at 7pm EST (4pm West Coast, or TLN time), and the guys with the best youtube channel for live lacrosse coverage are going to hook. you. up.
The best thing about the NLL draft coverage being on TLN is that these guys are NOT box lacrosse lunatics. They know what they're talking about for sure, but won't stick to details and nicknames purely. They'll fill you in on who these guys are, where they come from, and we're sure that everyone will learn a lot!
Check out the NLL Draft coverage on The Lacrosse Network, starting at 7pm EST TONIGHT!