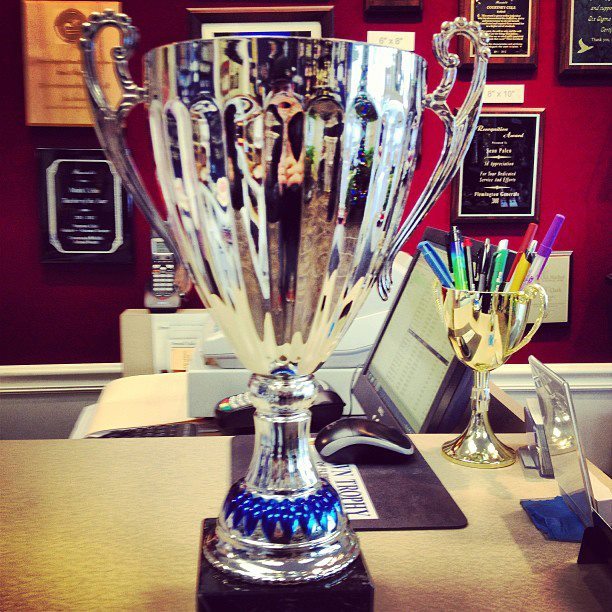 Many people have fully recovered from the damage that Hurricane Sandy had wrought against the East coast, but not everyone is that fortunate. The fact remains that there are still a lot of people in the Northeast who are still struggling, and will continue to struggle, because of the storm's massive impact.
Thankfully, guys like PJ Martin of Uncommon Fit (and many others like him) have not given up on the recovery efforts. In fact, they are even stepping up their involvement and time!
One of those efforts is a "We Shore Will" tournament, which is being hosted by UncommonFit and Power Time Sports, to raise funds for small businesses and individuals from two communities (Keansburg, New Jersey and The Highlands, New Jersey), which were both greatly affected by Hurricane Sandy.
On December 27th and 28th, collegiate players from many top schools, along with a host of post-collegiate players, will come together to play, and raise money, all while battling for this tournament trophy cup:
The NJ Lacrosse Officials Association has donated their time to the tournament, and this helps ensure that 100% of the proceeds go to the cause. But there is one problem… the trophy still doesn't have a name. And that's where you guys come in!
Check out UnCommon Fit's Facebook page, and comment with your ideas on the photo of the Cup. So far, some of the suggestions have been: The Sandy Cup, The Jim Fee Trophy, and the Christie Cup, in honor of the Governor. All are interesting options. Can you offer up something better?