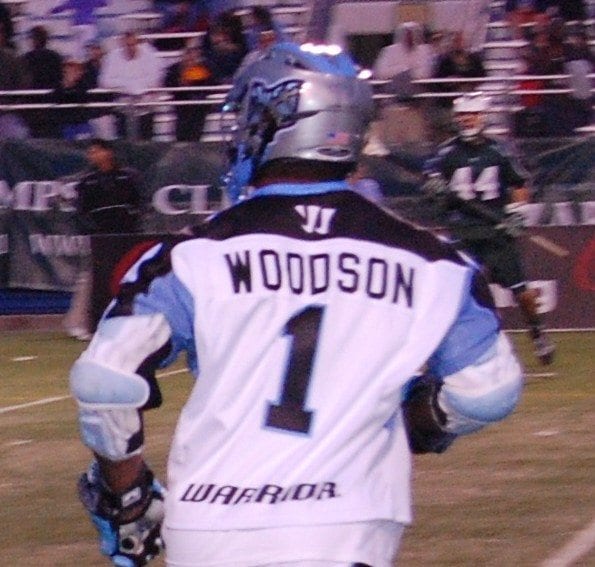 If you're not paying attention to the MLL this Summer, you're missing out. The quality of the teams and players is at an all-time high, franchises are starting to form true identities, and the highlight goals are simply better than ever!
Two of the best goals we saw all weekend were scored by Chazz Woodson and Dan Hostetler, and while the two goals were very different, they were also very excellent.  So… WHOSE HIGHLIGHT GOAL WAS BETTER?
Maybe you like a nice backhand long pole goal?  If that's the case, Dan Hostetler of the Bayhawks delivers:
Or maybe you're looking for straight up broken ankles? If that's the case, Chazz Woodson of the Ohio Machine has you more than covered:
Just when you think he's going to dive, Chazz stops on a dime and dips and dunks. NO ONE EXPECTS THE SPANISH INQUISITION!
There you have it… two spectacular goals, scored in very different ways, by very different players. Thanks to Brian over at LaxKingsTV for sending these videos over! Which pro lacrosse goal was better? Let us know your thoughts in the comments section below!