Yesterday was the 2020 PLL Collegiate Draft, which was veiled in major question marks going into it. But, that made things more exciting, because the pro lacrosse draft in most years is a pretty known quantity. There are usually about 10 players that you know are the top players, it's just a question of order.
This year? Not even close. The entire draft pool wasn't even known as not every player has made a public decision for staying in school or moving on.
What added to the murkiness was the PLL's rule for handling seniors that return. If a draft pick returns to college, that pick is completely lost, meaning the team does not retain their rights in 2021 and they can be redrafted. This is important because it incentivizes picking players for THIS summer.
Speaking of this summer, beyond whether or not players return to college, there is a big question looming for these picks: will they play this season?
The PLL has a slight advantage over the MLL at the moment in terms of actual games happening due to the fact that they have an announced plan to play. Plans in 2020 are also one of the worst stocks you can buy right now, but it's still something to look forward to a plan for.
Where this becomes interesting is looking at what reason drew these players out of college. For many, they may already have "regular" jobs lined up, or they may have planned all along to take this first post-collegiate summer off and just play lacrosse. But assuming traveling to the eventual Championship Series location is in the cards, they will need to be able to dedicate about three weeks to being wherever that is, uninterrupted. If they are in the working world, that may be a much tougher sell compared to the Friday-only travel they originally planned on.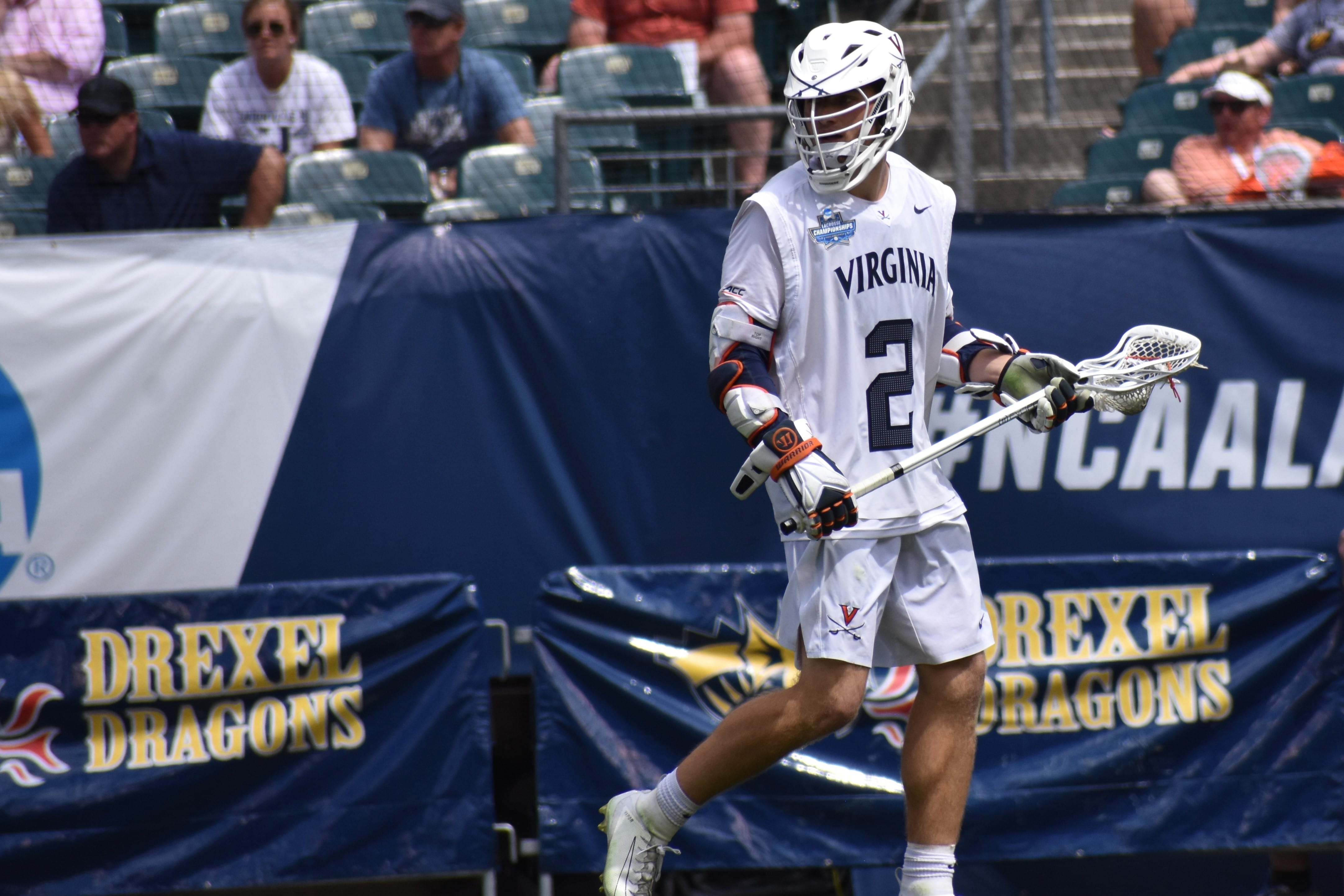 Now, it should go without saying, but these coaches do their homework, especially in a draft like this. With only two rounds, they weren't going to just waste their pair of picks on players who are likely going to return to school or have demanding work commitments.
Teams needed to be sure these draft picks were ready to play lacrosse this summer. The PLL also did a great job last year getting playing time for nearly all of their rookie draft picks. There is obviously a range involved, but nearly everybody had the opportunity to see the field. As a rookie in any league, that's all you can ask for: the chance to earn a spot on the field.
Enough about background, onto the picks!
2020 PLL Draft Picks
| | | | | |
| --- | --- | --- | --- | --- |
| Round | Pick | Team | Pos | Player |
| 1 | 1 | Archers | A | Grant Ament, PSU |
| 1 | 2 | Atlas | M | Bryan Costabile, ND |
| 1 | 3 | Waterdogs | A | Michael Kraus, UVA |
| 1 | 4 | Chrome | D | Tom Rigney, Army |
| 1 | 5 | Chaos | A | Matt Gaudet, Yale |
| 1 | 6 | Redwoods | FO | Peyton Smith, Marist |
| 1 | 7 | Whipsnakes | D | Sean New, Holy Cross |
| 2 | 1(8) | Waterdogs | G | Matt Deluca, Delaware |
| 2 | 2(9) | Chrome | LSM | Reece Eddy, BU |
| 2 | 3(10) | Atlas | D | Aidan Hynes, Yale |
| 2 | 4(11) | Archers | D | Jack Rapine, JHU |
| 2 | 5(12) | Chaos | A | Jeff Teat, Cornell |
| 2 | 6(13) | Redwoods | D | Chris Price, HPU |
| 2 | 7(14) | Whipsnakes | SSDM | Matt Hubler, JHU |
Clear Number One
As this draft began to unfold, it quickly turned into a 'depth and need' draft over a 'playmaker' draft after the first few picks. Grant Ament was the no brainer pick for first overall to the Archers.
Ament's natural position as the primary initiator on attack is the exact spot the Archers had the most trouble with in their offense a year ago. That's now an offense he will thrive in.
Longpoles Thriving
The biggest trend that appeared in the PLL Draft was defense. Eight of the fourteen picks were on the defensive side of the ball. Nine if you include Peyton Smith at faceoff.
Army's Tom Rigney is the only player in the group in the running to be a true lockdown cover defender in this league. He's also the type of player that isn't going to demand the #1 attackman on each possession. This practically means he's the perfect defender for new Chrome Head Coach Tim Soudan.
Speaking of Soudan, the it's becoming clear the biggest thing he has tried to do so far this offseason is improve the defense, which was by far the biggest need. With a bolstered defensive unit, the Chrome is a playoff team.
The Chrome lost Chris Sabia to the Waterdogs in the expansion draft as well, which did not help things.  That at least was offset by getting Jesse Bernhardt from the MLL draft. This is why it made perfect sense that he would pickup additional help at close defense and another LSM in Reece Eddy to alternate with Joel White. Adding options for defense at training camp will allow him to make the defense he wants.
Midfield Mysteries
This brings up a very important talking point for this summer. Alternating long poles and depth on defense is going to make a significant difference in this summer's Championship Series. With so many games in such a short timeframe, certain positions will experience much more pure exhaustion than others.
LSM is one, FOGOs are another.
You will also need 2-3 offensive middies that can reliably play back on defense, or an additional longpole who knows how to play SSDM. That's why many of these defenders are very important to their coach's plans. Even if they are not the defender who can play a game at LSM or SSDM, they can dress for the game at close defense when someone else plays up.
Roster flexibility may be the biggest key to a championship this summer.
Touching on Teat
The most interesting pick of the PLL Draft was definitely Jeff Teat. Chaos Head Coach Andy Towers said on the broadcast that Teat was not 100% returning for another year of NCAA lacrosse. He did not say that he was 100% leaving to play pro.
But in his eyes, he likes his roster, and if drafting Teat works out for him, there's nothing but upside.
Seeing the Field
Here's how I see it. The players who have the best chance at making a spot in the rotation to me are Grant Ament, Michael Kraus, Tom Rigney, Matt Gaudet, Peyton Smith, Matt Deluca, and Reece Eddy. That's not to say the others won't get their shot or even thrive, but these men were drafted to team to help fill specific question marks.
And if they pull it off, things could go very well for them.