In your eyes, who was the top performer in our sport this past weekend?
Think back about all the performances you witnessed over the weekend – a team winning a big game, an individual player having a HUGE day, or a coach winning an historic game – and nominate them in the comments section as your Adrenaline Performance Of The Week. Make sure to tell us WHY you picked them!
The LAS Reader with the winning comment gets a free pair of GREY Adrenaline Rasta Socks that you can't buy in stores. You have to know people to get these… and you know us!
Here's an example of what a nomination might look like:
I'm nominating David Lau of Cornell for his performance against Harvard.  After going down, the Big Red came back furiously and Lau notched both the goal that tied the game at 12min and the game winner that put Cornell up in the end. Two huge goals (and 8 points overall!) when they were most needed in a game Cornell definitely wanted to win, in order to position themselves in the Ivy. Lau's a stud!

(Photo courtesy Lax.com)
IMPORTANT: The comment with the most likes, replies (and that gets the LAS stamp of approval) will be declared the winner! This is a new weekly series here at LAS, so this won't be your only chance to win free custom socks from Adrenaline!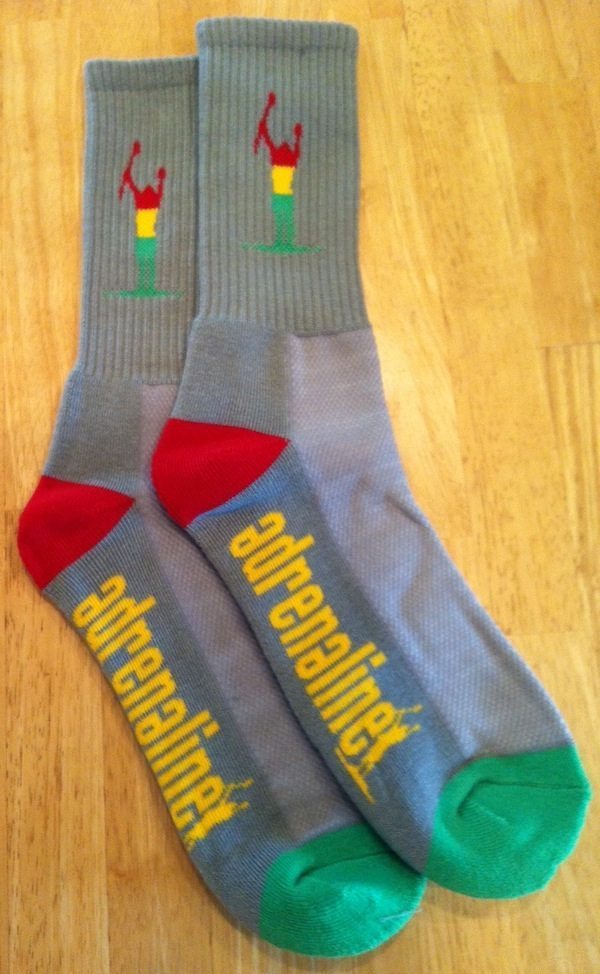 And don't forget, by nominating your favorite post game Celebration Song in our Music Monday post, you could win a custom LaxAllStars.com wooden shaft by BlueMagicLax! Not a bad deal either!