Almost seven months ago a small group of passionate young Ticos formed Costa Rica's Indoor Lacrosse Team with a mission to compete in September's World Indoor Lacrosse Championship in Langley, British Columbia. Their journey is defined by hard work and steady progress as the leadership group, players, and coaches focus their objective of representing Costa Rica in their first world indoor lacrosse championship. The team includes players from Costa Rica, Canada, and the United States.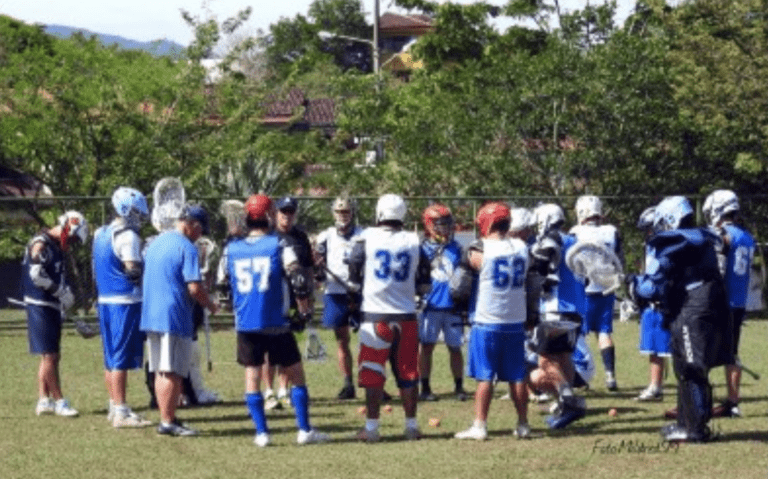 In 2014, the Costa Rica National Field Team participated at their first field lacrosse world championship in Denver, Colorado, when the leadership group met Johnny Mouradian, that began their relationship leading to selecting him as head coach. 
Mouradian played for the Canadian National Field Lacrosse Team in 1974, and 1978 when they won the World Field Lacrosse Championship. He was Assistant Coach for Team Canada at the World Field Games in 1982, 1986, 1998, and General Manager in 2010. He has served in roles as General Manager and National Team Director for the Canadian National Indoor Program from 2002 – 2017. Canada has won the world indoor Championships in 2003, 2007, 2011, and 2015. 
Mouradian is in the Ontario Lacrosse Hall of Fame (1998), Ithaca College Sports Hall of Fame (2000), the 1978 Canadian national team that won the World Field Championships in England, was inducted into the Canadian Lacrosse Hall of Fame (2001), under the Team Category. He is in the Lakeport High School Hall of Fame (2003), National Lacrosse League Hall of Fame (2008), St. Catharines, Ontario Sports Hall of Fame (2008), and the Canadian Lacrosse Hall of Fame in the Field Player Category (2009). In 2012 he was one of 55 Canadian Lacrosse 
Association Members who received the Queen Elizabeth II Diamond Jubilee Award for his contributions to Canada.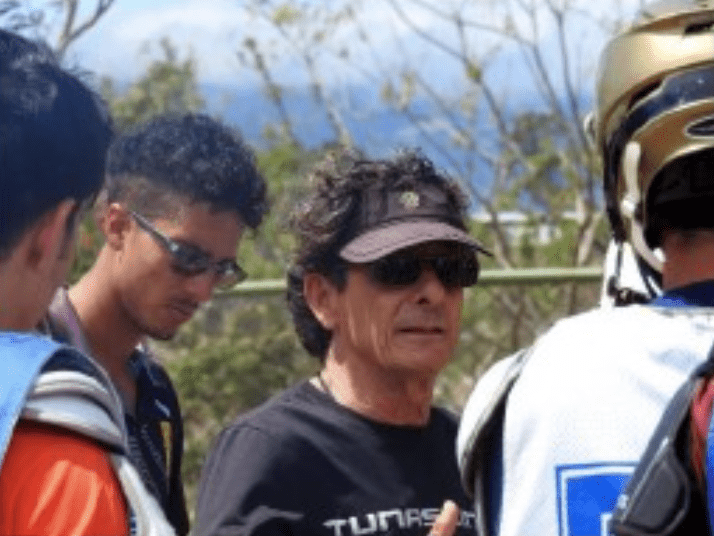 In various roles as owner, executive, and general manager Mouradian has won nine Professional World Indoor Championships; Buffalo Bandits, Toronto Rock, and Washington Stealth. As General Manager, he holds the record with five NLL Championships. 
Next, to Mouradian are three assistant coaches, Chris Rudge, Pat Differ, and Dave Evans all with stellar lacrosse and management experience. 
Chris Rudge, Director of Player Development and defensive coach, played for Syracuse Stingers of the NLL and as Director of Player Personnel for Les Caribou de Quebec won the NLL Championship in 1975. He earned a Mann Cup with the then Brooklin Redmen — now Brooklin LC —  in 1968 and was an assistant coach for the Canadian National Field Team in 1976. 
Rudge was the Chief Executive Officer of the Canadian Olympic Committee from 2003 to 2010. He chaired the Own the Podium program, an initiative that led Canada to a record 14 Gold Medals at the Vancouver 2010 Olympic games. From 2011 – 2015 he was the Executive Chairman and CEO of the Toronto Argonauts Football Club and Chaired the 100th Grey Cup Anniversary held in Toronto November 2012. The Argonauts won the Grey Cup the year. 
Besides his sports accomplishments, Rudge was CEO of Quebecor World Inc the world's largest commercial printing company with $10 billion in sales. He has served on several boards including the Royal Canadian Golf Association, Pan American Games and National Ballet of Canada to name a few. Chris received the Arbor Award for Outstanding Volunteer Service to the University of Toronto and the Queen's 60th Silver Jubilee Medal in recognition of his distinguished service to the Province of Ontario.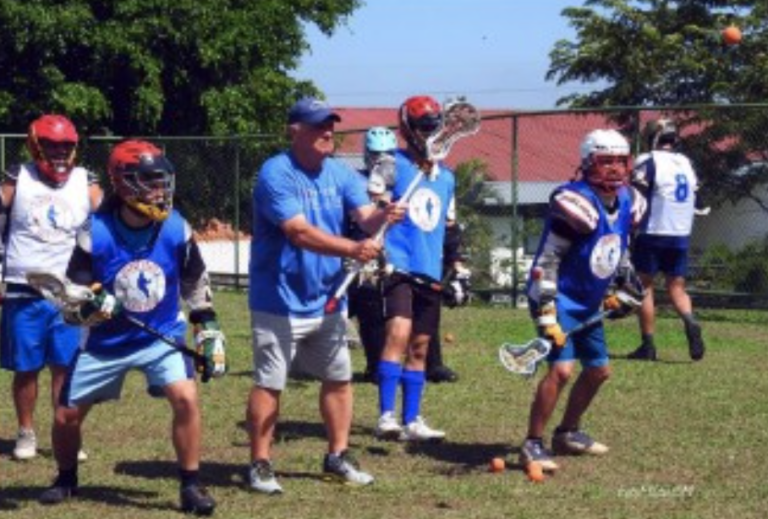 Pat Differ, Mouradian's teammate on the Canadian National Lacrosse Field Team in 1978 that won the World Championships, is the offensive coach. He played five years of Junior A for Mississauga PCO, and in 1972 he finished second in scoring with an incredible 121 points. He played for the Vancouver Burrards in the Western Lacrosse Association in 1973,76,78,79,81, and 1973 won the WLA Championships and lost in Mann Cup against Peterborough. 
Differ was a star in the NLL, playing for the Syracuse Stingers and the League Champion Quebec Caribous in 1975 under Chris Rudge's leadership. He is fifth in NLL all-time scoring with 122 goals and 194 assists for 316 points in two seasons. In 2001 he was a member of the 1978 Canadian national team that won the World Field Championships in England and inducted into the Canadian Lacrosse Hall of Fame (2001), under the Team Category. He also a member of the 2017 Mississauga Sports Hall of Fame. 
Besides a stellar playing career, Pat was the General Manager and Coach of the Vancouver Burrards and was WLA Coach of the Year in 1982. From 1983-92 he was one of the top Referees in WLA, Junior A, Senior B lacrosse in BC and throughout Canada. He refereed Mann Cups, Minto Cups, and Presidents Cup games. He was a Western Hockey League, British Columbia Junior Hockey Leagues and University Hockey League referee and continued to referee hockey and lacrosse until 1992.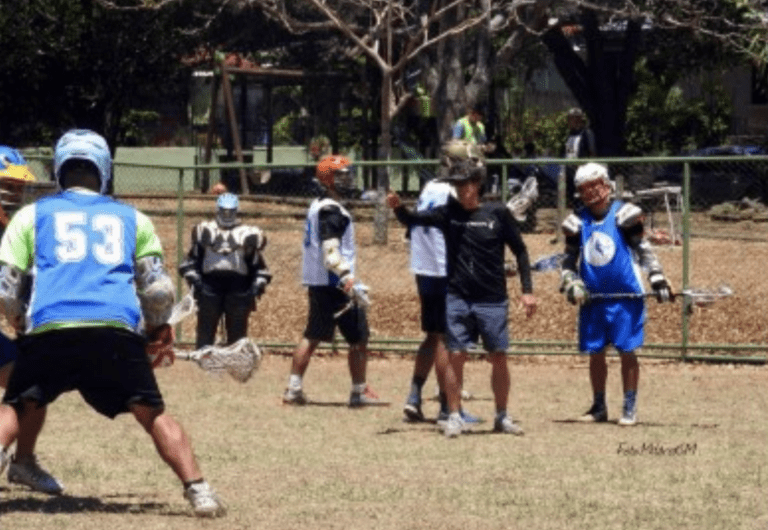 Rounding out the coaching staff is Dave Evans, whose role will be to prepare the goalies as the goaltender coach. He was an outstanding goalie and coach; winning championships at the provincial, national, and professional level. He played minor and junior in Burnaby. Burnaby Junior lost in Minto Cups 1969 and 70. He played for the Vancouver Burrards in the WLA 1972 – 74 and 1976-81 and lost Mann Cup 1973, won the Mann Cup – 1977. He was an All-Star Junior A goalie and MVP in 1970, won the Maitland Trophy for his contributions to Minor Lacrosse three years and inducted into the Canadian Lacrosse Hall of Fame in 1995 and Burnaby Sports Hall of Fame in 2015. 
Evans has an enormous amount of coaching and management experience in British Columbia, with a variety of teams. The Burnaby Senior Women's team won the Canadian Women's Championships in 1978, 80 and 81. In the WLA he coached the Vancouver Burrards and North Shore Indians. 
Professionally he was the head coach of the Philadelphia Wings of the National Lacrosse League appearing in four World Championship games between 1988 – 93 and winning the championship on 1989 and 1990 and also won an NLL World Championship with the Washington Stealth in 2010 with Championship appearances in 2011 and 13. 
The Costa Rican National Team is very excited to announce our coaching staff and look forward to the journey to the first of Costa Rica's Indoor Lacrosse World Championship appearances.
By Brandon Rojas for Lacrosse Costa Rica
For more information please contact Costa Rican National Team President Walter Rojas Lacrosse Costa Rica laxcr@hotmail.com.