Editor's Note: James Robertson, Australian transplant growing the game in Copenhagen, Denmark, drops in to share his experience, this time focused on expanding the footprint of the game in Europe, specifically with Danish women's lacrosse!
When I moved from Australia to Denmark in 2012, I took what little gear I had with me in the hopes of finding a lacrosse community to join. What I found was a few random guys who met up occasionally and threw the ball around. From what I saw here in 2012, I assumed that women's lacrosse wasn't a thing that had ever happened here.
But that is the bad thing about assumptions – they are usually wrong.
Finding the Roots
Women's lacrosse in Denmark started in 2002, along men's lacrosse, in Copenhagen but there were never really enough women to call it a women's team. Eventually the main people trying to make women's lacrosse happen in Denmark teamed up with some of their Swedish and Norwegian neighbours and sent a Nordic team to Berlin Open in 2003.
Danish Women's Lacrosse was born!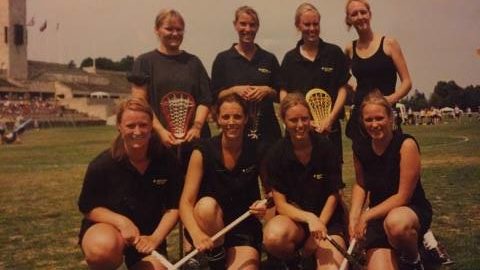 The women who went on the 2003 trip to Berlin Open were excited enough about women's lacrosse to recruit some more girls and get a proper team together in Copenhagen and participated in Berlin Open 2004 as a Copenhagen team.
The very same people from the Copenhagen women's team went on to be the 2004 Danish Women's National Team for the 2004 European Championships taking 8th place (out of 8 teams).
The girls came back to Denmark after the European Championship put their hands up for hosting the 2005 European Women's Lacrosse B Championships and took 2nd place (out of 5 teams).
The team then went on to win a few smaller European social tournaments over the following years including the Bielefeld Box tournament and the annual Lund 8 A side. 2009 saw a 2nd women's team started in the Copenhagen region at KFB Raiders but a consistent lack of players started to get a bit old and priorities started to change.
The main players who had worked really hard to build women's lacrosse in Denmark during these early years, Marie Colding Ngounou and Winnie-Louise Ketager, started families and took a step to the side. Unfortunately there wasn't enough driving force left to make women's lacrosse happen in Denmark anymore.
Relighting the Fire
So after 7-8 years of having women's lacrosse in Denmark it was gone again until 2016.
Over the last few years, a few international students coming to Denmark to study have swung by the 2 clubs we have in Denmark, said hi, trained a little with the guys and disappeared as quickly as they appeared. We unsuccessfully tried to get a women's team started again in 2014 after some of the players formed a one off tournament team for the 2014 Copenhagen Cup.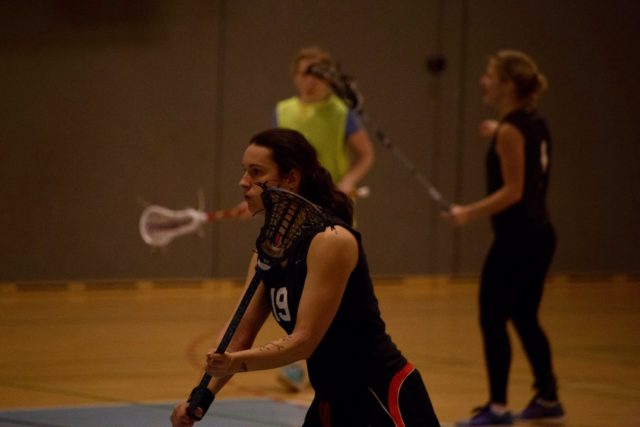 Although in late 2015 this trend was finally broken when 2 highly motivated German lacrosse players moved to Denmark to study in different cities 3 hours apart. Jane Martin at Aarhus Lacrosse and Theresa Schneider at Copenhagen Lacrosse have proved to be the catalyst for getting women's lacrosse rolling in Denmark again.
I will now pass this on to Theresa who will fill you in on the details of what she and the others are doing to get women's lacrosse back in Denmark.
Take It Away, Theresa
When moving to Denmark from Germany in mid 2015, I didn't know what to expect from lacrosse in Copenhagen. I knew that there used to be a women's team back in the days, so I was totally excited to start playing for a new team. It didn't take long to realise that this team had vanished and we had to start all over again.
After a rough first winter, with barely two to three international students at practice, it became clear that we had to find a motivated and more persistent player base of girls, that would stay in Copenhagen for more than just a few months. At the same time as we started recruiting players for a new women's team a group of girls headed by Jane decided to start a second Danish women's team in Aarhus, a 3 hour drive away.
Joining Forces
As both groups didn't have enough players for a team yet, we decided to grow the game together in Denmark and started a joint development program instead of seeing each other as competitors or rivals. This was definitely the best decision we could have made.
Starting with a joint practice weekend in Copenhagen in August we finally managed to show the rookies what the fun of actually playing a real game was all about. Growing a sport as little known in Europe as lacrosse can be a challenge in countries such as Denmark where the focus is mainly put on a few sports such as soccer and handball, so it is important for us to not only start a sports team, but also create a strong social community around it.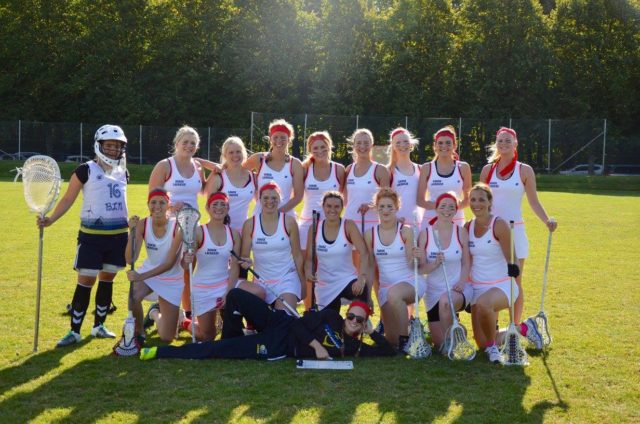 The practice weekend in Copenhagen turned out to be the first great success, with the result of many girls showing up for practice after that. Fully motivated from the practice weekend, we had enough interest to send a Danish team of 16 to the Lund 8 A side tournament in late September. After that we are probably known as the most cheerful lacrosse team in the Nordics. We finished 3rd out of 6 teams with 50% rookies on the roster, but we surely won the prize for the most motivated team.
To the Test
In October the women from Aarhus, Lund (a lacrosse club in Southern Sweden) and Copenhagen joined forces again and played 2 games in conjunction with the men's indoor season. Without the constant support of a few members of the men's team, we surely would not be in the place where we are right now.
A second episode of the women's indoor league has just taken place in Aarhus in November. This time the women were the main part of the show and outnumbered the men, mostly due to great work by Jane and Nathalie from Aarhus for pushing the event.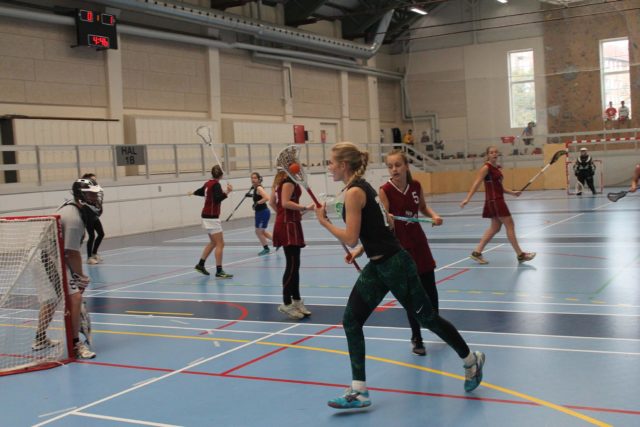 One of the biggest challenges that we will face in the near future is keeping new players motivated throughout the winter.
Practicing outdoors in lovely Copenhagen winter weather of 0 degrees celsius and icy rain surely doesn't keep the lacrosse enthusiasts away, but definitely is the biggest challenge for retaining new players that we face. But we will do our best to combat that this winter by hosting social events and ensuring that it is fun to play despite the cold.
Building on the Momentum
Our next big project is founding a second lacrosse club in Copenhagen, which will be a part of the sports program of the Copenhagen Business School. This will be a test run to see whether university sports programs can be a driving force to build lacrosse in Denmark, as it has turned out to be in Norway or Germany.
We can be certain of one thing: we won't give up if things become difficult. Copenhagen women's lacrosse just chose a phoenix as a mascot, which in my opinion perfectly symbolises what Danish women's lacrosse is going through. Danish women's lacrosse is back, and we won't stop until it is bigger and better than it ever was.