Over the past 2 years, the men's lacrosse team at Chapman University has risen into a perennial powerhouse. Only a handful of teams in the MCLA can brag about having made it into the national championship game more than once, and in 2009 Chapman joined the club, losing the title game to Michigan for a second year in a row. Though the team lost, there were still things to be proud of. Chaptown Lax, as they like to be called, had completely established themselves as an elite MCLA squad – they are now, more than ever, the team to beat in 2010.
Much of Chapman's success can be attributed to team chemistry and the unique brotherly bond that players share with one another. The other part that plays a huge factor is, of course, talent. It's guys like Connor Martin and Andrew Clayton, two friends from Lakeridge High School in Lake Oswego, OR, who embody the attitude and skills Chaptown Lax has built their reputation around.
Martin, widely known for his YouTube videos under the moniker "Con Bro Chill", and Clayton sat down with us last week to talk about the team, the upcoming LXMPRO event and life on the Chapman campus. They had some fun with their answers:
LAS: So, both of you guys are Lakeridge High School alums… How would you describe the high school lacrosse scene in Oregon?
Con: Oregon is easily at the highest tier of lacrosse this nation has ever seen. I don't think there is one bad player in Oregon. Not one. We're all playing D1 or D2 pretty much, yes most of us at the club level, but we still think we're pretty cool.
Andrew: Curt Sheinin made Oregon Lacrosse legitimate and got Spenser, Mike, Con, Nate, and I into school. Great man.
Will Chapman be rocking the same Nike jerseys as last year or are you guys reloading with new unis?
C: Ya we're going to rock the jail birds again but I guess Nike gave us them in White and Red too. Bummer.
A: They'll go perfect with our Chaptownlax.com Shooter Shirts and our sweet "Fun" tank tops.
How popular is lax on the Chapman campus? We've seen photos with quite a few ladies in the crowd at home games…
A: I told a couple people last week Akon was playing at our next game and I think I convinced them we were almost legitimate.
C: Ya, those girls were photoshopped in. We call Chap Town "Babe City" and we're not kidding… we even made Tank Tops that have "Babe City" on the back. We're just trying to get them to come to our games.
You guys are playing UCSB in this LXM PRO event on November 21st. After that, there's a pro game and an Akon concert. How excited are you? Do you think this will be a cool event?
C: Ya, I think we'll be able to trick a couple people into coming to our game if Akon is there. He's always singing about clubs and babes and champagne and stuff. So that's super sweet. I think Brett Queener is going to play in the show case so maybe I'll try and put him in my next music video, "Come To My Party".
A: I can't name an Akon song, I was hoping for Soldiers Of Jah Army, but maybe next year.
Apparently there's also some movie casting going on at LXM PRO. They're looking for "athletic actors" to be in a upcoming lacrosse movie Crooked Arrows. Are you in or what? Why/why not?
C: Con Bro Chill would love to try out, and I've been doing a bunch of calf raises so hopefully they'll think I'm athletic.
A: I've had a lot of offers, but realistically Chaptownlax.com is taking up most of my time.
Is there a game or road trip you are most excited for this spring? Why?
C: Ya big time, we're playing against Simon Fraser at my home turf, Lakerdige High in glorious Lake Oschhhhweeegooo. All the pure and beautiful people will be there. And then we go down to UofO to play all my good Duck buddies. I'm going to play D-middy and take turns locking   off Blackmore, Purcell, and Sleschinger so I can hang out with them all game.
A: Right now I'm most excited to play for New Zealand's national team in January in the World Cup. But for Chap Town, I'm also pumped to play against Danny and Maxo on Oregon.
Describe your pregame – what do you do to get ready for a big game?
C: I have pretty serious ritual. First I set up a game of Jenga and play it out with Steve my roommate, then we start a game of scrabble but we never finish it. After that, I just sing "Shout" by Tears For Fears, then I just practice ripping top cheddar all warm ups and then try and shoot low in the games.
A: I check Chaptownlax.com once or twice, and then listen to one or two SOJA songs and I'm good to go.
Have you guys adjusted to the new heads?
A: Didn't phase me.
C: ya, its no biggie. I still get stripped a bunch.
Who are some of your teammates we should watch out for this year?
C: We got transfers from Stevens Tech and UMass. They are glorious longsticks and they are going to eat your lunch, they've already eaten mine. Andrew better score a couple times too.
A: Our attackmen transfer Nick Campo from NDNU is pretty sick and Nate Beres keeps telling us he's going to play this spring. But we'll have to pry him away from Newps.
If you had to predict the MCLA and NCAA title winners right now, who would they be? Why?
C: Ummm I'm going to say Skidmore for NCAA, but I don't know if they have a lacrosse team. For the MCLA, I think Chap Town's got a shot at getting back there, but I'm definitely getting sick of losing that last game, if we get there I'm winning it. Other than us, you've got to believe Elliot Grow and his BYU boys are gonna ride super hard and de-stick half your team. ASU is back with a vengeance because Nelson and Westfall are pissed about last year. But Michigan will probably just shoot overhand and feed Yealy on the crease and go 170-0.
A: I've got buddies on Denver and Drexler, so probably them. And I see the Portland Trailblazers winning the Western Conference and beating Lebron in 5. Go Blazers, Chaptownlax.com.
Thanks to Connor and Andrew for taking out time to speak with us. As Andrew mentions (a few times), make sure you check out Chaptownlax.com for your daily dose of Chapman Men's Lacrosse throughout the 2010 season.
_________________________________________________________________________________
This has been another Lax All Stars Fireside Chat. Stay tuned to the LAS Network for more interviews throughout the fall.
Other Chats:
Chris Davis, Founder of Striker Danger
Alex Capretta, Princeton Tigers
Bear Brink, Trinity Prep (HS), Florida
Matt Graupmann, Cal Poy Mustangs
Matt Hickerson, Arizona Laxcats
Jon Killeen, Wesleyan University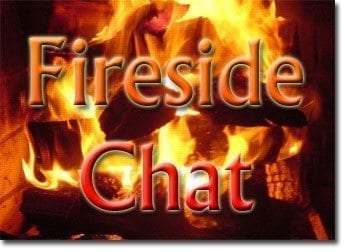 The Fireside Chat series gives players and fans an opportunity to get to know influential people and players from around the United States. From coast to coast, LAS is interviewing players to get you an insider's perspective on the upcoming 2010 season.