Author's Note: The senior box lacrosse teams from the USA and Canada are squaring off this weekend. A friendly known as the Heritage Cup, fans can tune in to the live action. There's also a chance to win a TWIG from WoodLacrosseSticks.com this weekend! You won't want to miss that!
In case you haven't been paying close attention, the United States now cares, much more than ever, about box lacrosse. Just this week, US Lacrosse, the nation's governing body, released their first set of rules for the game, allowing players all over the country to play the game, fully insured. This comes amidst a boom in the States amongst box activity, driven by the obvious results Canadian and First Nations athletes are achieving in the NCAA.
Natural rivals, the USA and Canada started a friendly event back in 2002, known as the Heritage Cup. The idea was to play every two years, but after 2004, the two wouldn't meet again between the boards, except for in the World Indoor Lacrosse Championships, every four years. To prepare for WILC 2015, Canada met the Iroquois Nationals in Montreal in 2014, the only installment of the Heritage Cup since.
Knowing that the United States needs to take the box game seriously if they expect to not get rolled every four years, US Lacrosse agreed to meet with Canada this fall to bring back the event. Although they're undefeated in WILC action, Canada's only loss in international box lacrosse is owed to Team USA at the 2002 Heritage Cup. Newly named USA head coach, Regy Thorpe, was on the floor for the win, as Tony Resch, skipper for the WILC 2015 unit, managed things from the bench.
This year's installment is heading to the FirstOntario Centre in Hamilton, ON, the home of the NLL's first Canadian franchise, the Ontario Raiders. There's a lot to be said about the venue itself, but I'll get to that later.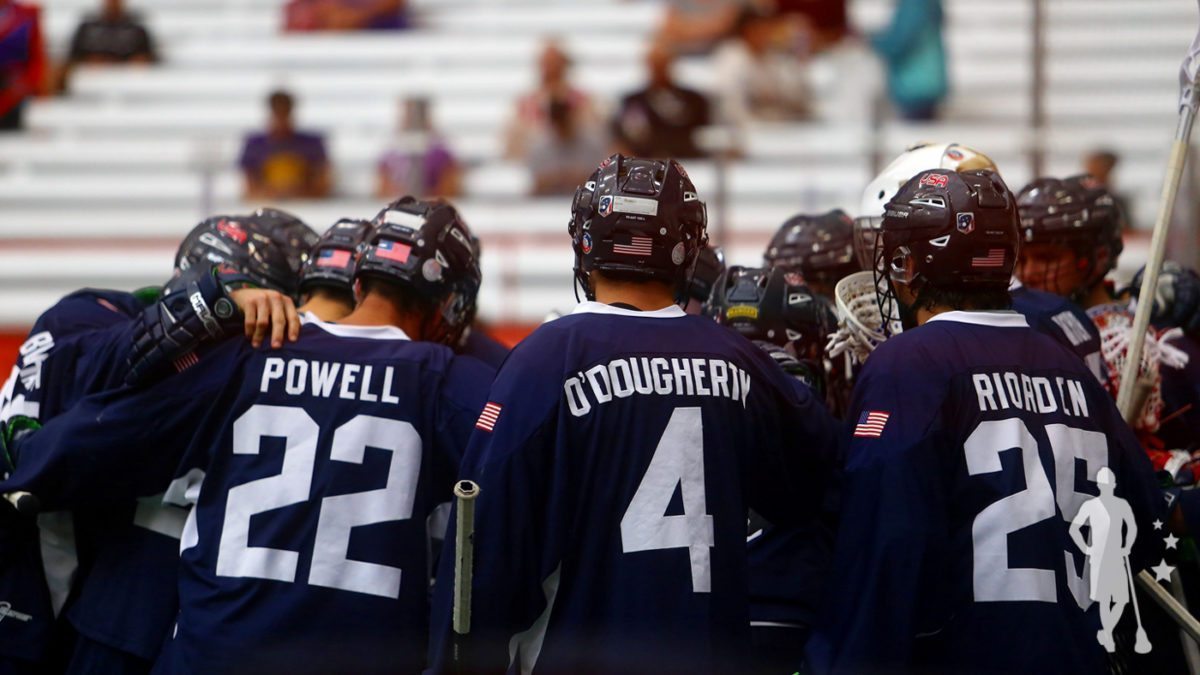 Before you tune into the game on Saturday night, let's freshen up some of the major talking points. That way, you can seem like the international box lacrosse guru when watching with friends.
What to Watch For: Heritage Cup
From the (Canadian) Top Down
Let's start with coaching. Taking the reigns will again be Eddie Comeau, hot off a 2017 Champion's Cup win with the Georgia Swarm and NLL Coach of the Year award. Aside from leading the 2015 gold medal for Canada, Comeau has been a part of the Canadian coaching staff since the original Heritage Cup meetings.
Knowing there's no freebies, Comeau will be tasked with keeping focus on the game plan. Although the bench is absolutely stacked with talent, none of his players have ever experienced a loss to Team USA in box lacrosse. His job will be making sure no one takes that for granted. This shouldn't be the hardest job one of the game's greatest minds has had to accomplish.
NLL All-Star Lineup
The group Comeau will be in-charge of is nothing short of an NLL all-star team. Actually, probably better since they don't have to be divided in two. Unlike part of the US roster, there are absolutely no unknowns on the Canadian lineup.
Forwards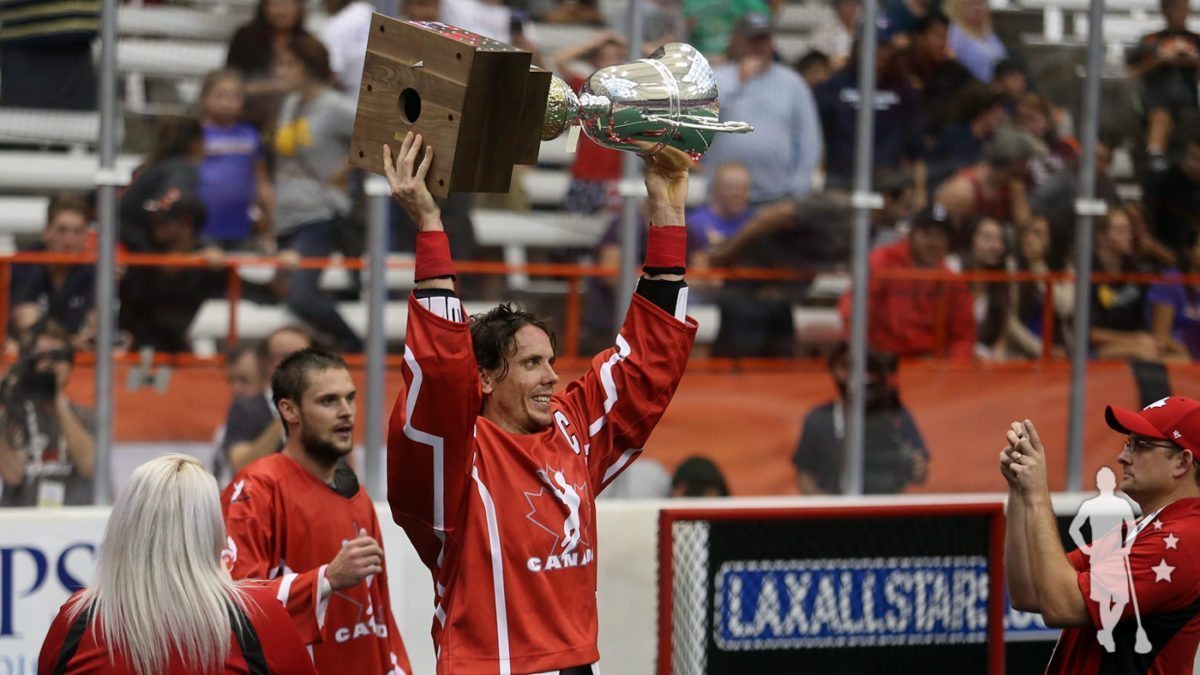 Goals will be scored and if SportsCenter knows what's good for them, they'll feature an all-Canadian Top 10. What can I even say about this group? They're literally some of the best forwards to ever pick up a lacrosse stick and have continued to prove that, year after year.
But who gets to quarterback this offense? The two-time MVP, Shawn Evans and 2015 Captain/field general Dan Dawson are two likely candidates. Realistically, over half the group is prepared for the role.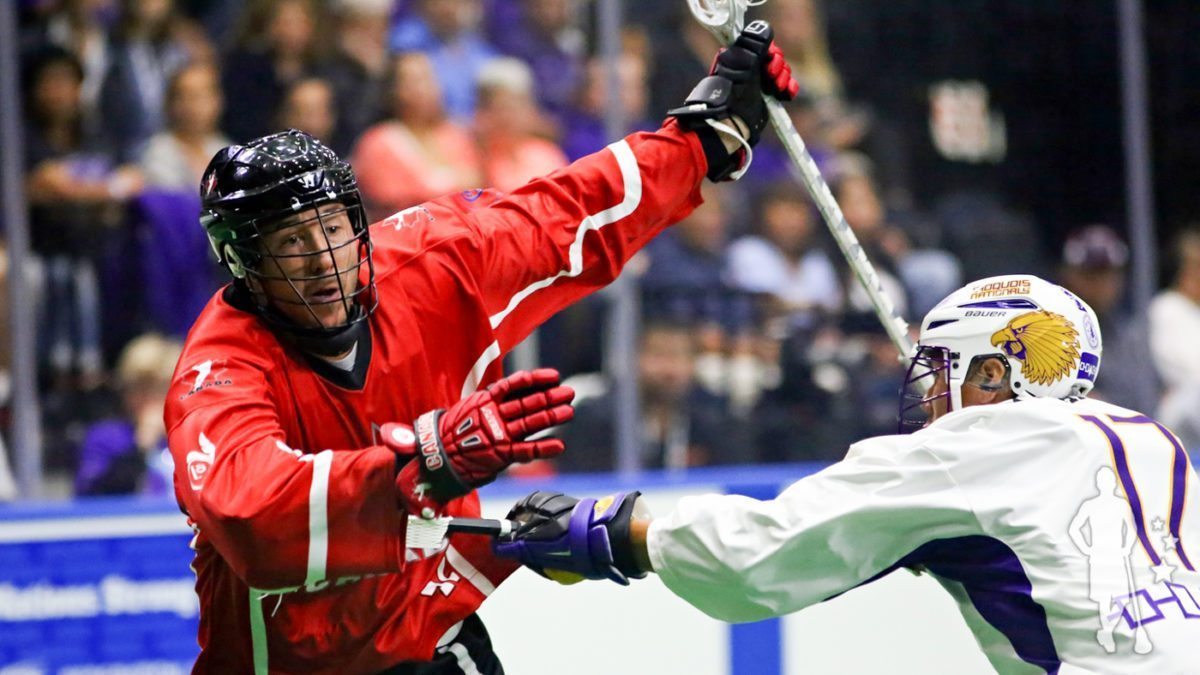 Giants will anchor the offense on both sides, Mark Matthews for the lefties and Dan Dawson, his mirror. Another big body, Kiel "Moose" Matisz is going to provide a massive target in front of the goal and supplier of hard picks on the US defense.
You can be sure, Curtis Dickson is going to take the ball to the rack. When he goes one-handed, you know he's going to goal. Don't expect Dickson to be looking for apples, while that might just be the role for Jordan Hall, Dan Dawson, or Stephan Leblanc.
Stephan Leblanc, Mark Matthews, Curtis Dickson, and Ryan Benesch all won the Rookie of the Year honors and have continued to terrorize defense since entering the league. This is an incredibly well-balanced group, with just about every guy playing under Comeau's lead at some point in their careers.
Ryan Benesch
Dan Dawson
Curtis Dickson
Shawn Evans
Jordan Hall
Stephan Leblanc
Kiel Matisz
Mark Matthews
Transition
When your transition team features one of the greatest scorers the NLL has even seen, you know you're dangerous. Instead of just plugging the Great Dhane Smith into the offense, they're using his size and defensive experience to run the entire floor.
In 2015-16, Smith set the NLL Points (137) and Goals (72) records, earning the MVP, while just starting to hit his prime.
Joining him is another record holder and big body, three-time Transition Player of the Year, Brodie Merrill. Jordan MacIntosh has also claimed that honor, twice, for himself, along with one for defenseman Joey Cupido. Merrill, like Ryan Dilks, have also laid claim as the NLL's best defenseman, but can be equally as dangerous pushing the ball in transition.
Dhane Smith
Brodie Merrill
Jordan MacIntosh
Ryan Dilks
Four future HOF'ers. Guaranteed.
Defense
From 2012-15, Kyle Rubisch won four consecutive Defensive Player of the Year honors and will be heading up this unit. He's joined by Rush teammates, Brett Mydske and Ryan Dilks on the backend, three of the best d-men that have ever worked together.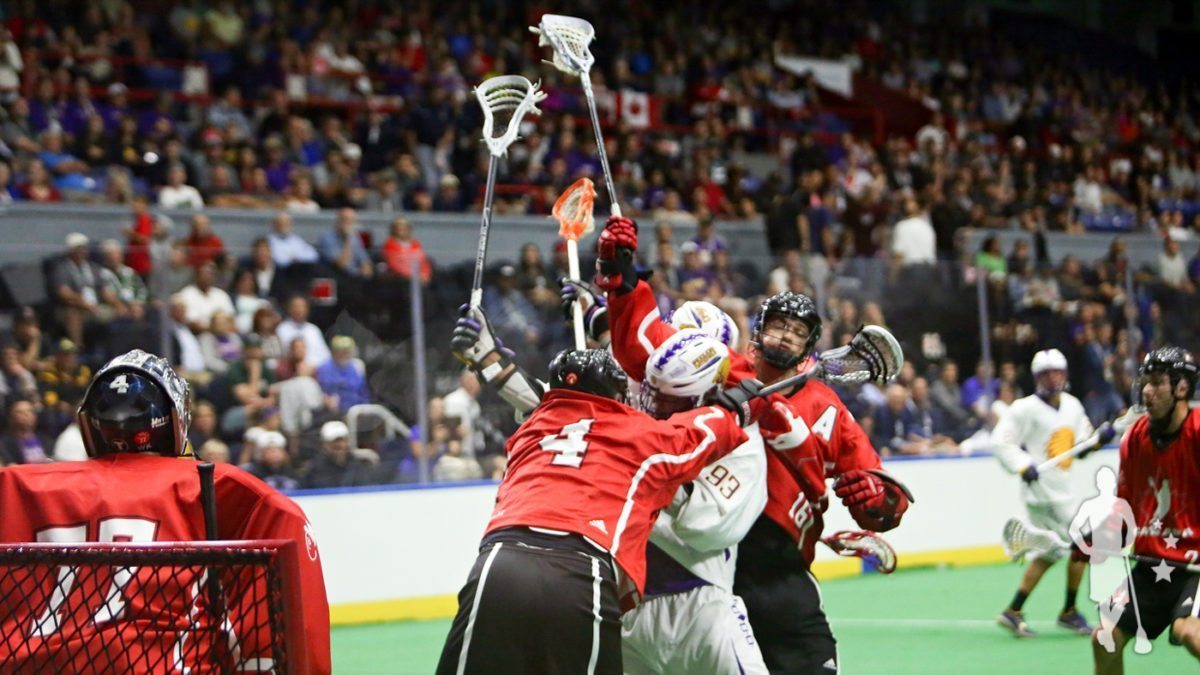 Then you add in the experience and pure brutality of Billy Dee Smith, Steve Priolo, Paul Dawson and Scott Campbell and the defense is just plain ridiculous. The entire team has 4 Defensive Player of the Year award winners (Rubisch x 4, Merrill, Smith, Dilks) and a handful of finalists.
I don't expect to see any fighting in this FIL scrimmage, but if push came to shove, I want all of these guys in my corner. Who on Team USA would even have an answer?
Scott Campbell
Joey Cupido
Paul Dawson
Brett Mydske
Steve Priolo
Kyle Rubisch
Billy Dee Smith
Goaltending
To me, this could be the Achilles Heel. I said "could" be.
Considering all goalies in the NLL are Canadian, they legitimately had 9-12 incredible options here. Vinc has been a perennial stonewall in the NLL, but his numbers have dropped in recent seasons. You can blame that on a weakening Knighthawks squad after a 3-peat of Champion's Cups, but after WILC 2015, Vino started to slip on his overall dominate numbers.
If I'm betting, I still have my money on the five-time Goaltender of the Year causing trouble for Team USA.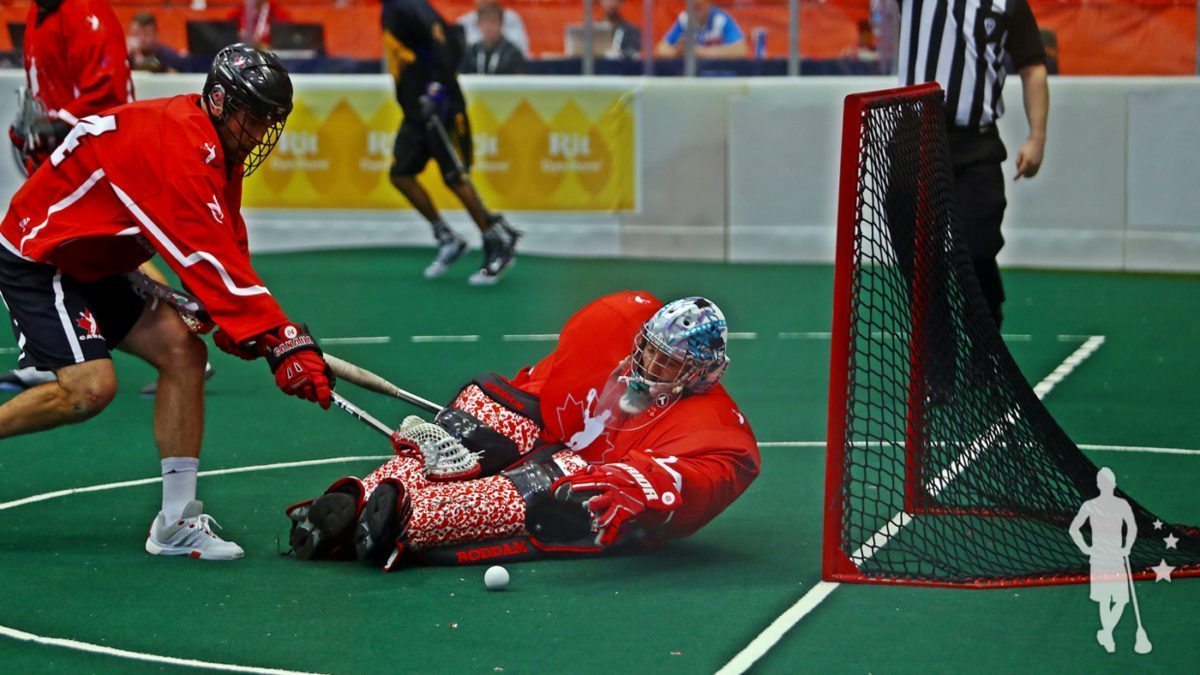 Fighting off injuries the past few seasons, Brandon Miller has started to take a backseat in the Toronto to Nick Rose. Miller is four-time Mann Cup Champion and has been standing tall in the NLL since 2001.
Experience is going to go a long way for Miller, but the young and quick US team will do their best to stretch him out. Both tenders were on the gold medal roster in 2015.
Pack the Arena
The arena can pack in over 17,000 fans and is nearly an hour from Toronto. With the rapid expansion of the NLL on the horizon, Hamilton could legitimately put itself on the map for a potential new squad.
The FirstOntario Centre sits almost directly in between the Buffalo and Toronto facilities and can draw fans that aren't willing to make the weekly trek to either city.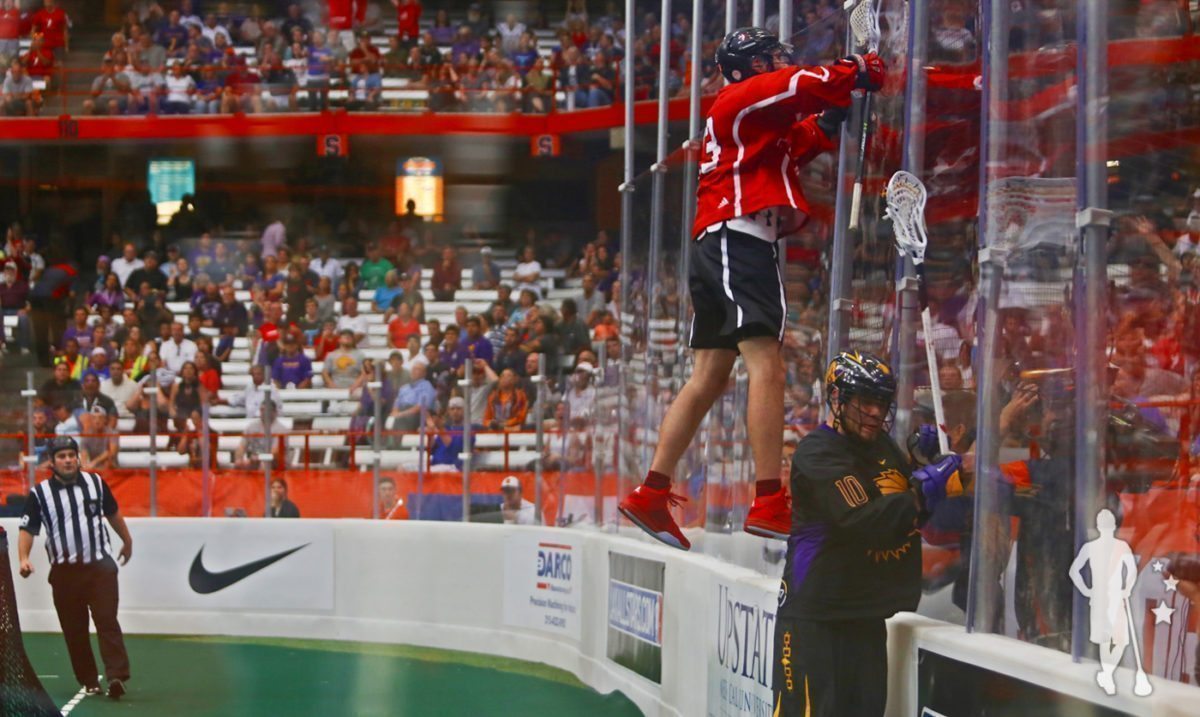 Hamilton is close enough to draw fans from south of the border, but sits directly in a box lacrosse rich area. Numbers directly reflect growth, so get in the van, load up the neighborhood, and get there!
If you're a bit too far, or preoccupied, do your part to #GrowTheGame and …
Watch Live
The Canadian Lacrosse Association did us all a solid and made sure that the game is available for all to watch. In Canada, the game will be live streamed online by CBC Sports, but everyone else can watch on the CLA Twitter account, via Periscope.
Tune in at 7:30 pm Eastern, ET and get treated to incredibly in-depth three-way commentary from the talented trio of Doug Anderson, Brian Shanahan, and Stephen Stamp.
Can't check it out Saturday night? Periscope isn't just live or bust. After the fact, you can watch the game over and over again. What a time to be alive!
Plenty of Unknowns
Who We Know
We've seen only about 10 of the Americans on the floor in the NLL last season, 6-7 actually making a major impact. Tom Schreiber is hot off his 2017 Rookie of the Year campaign, where he blew us all away with an unreal first attempt at the indoor game. Joining him in Toronto, Kieran McArdle and Connor Buczek also took their first crack at box, with McArdle finding his footing a bit quicker than Buczek.
Although he had a strong showing for Buffalo last season, big lefty Blaze Riorden is still fighting for a concrete roll in the NLL. Blaze has been taking leaps forward every season in the box game and will provide a big target down low for the passers.
Another field goalie turned box runner joins Riorden, Brett Queener is coming out of retirement to provide expereince and energy for the group. Queener became a staple in the NLL during his years with Boston, but has sat out quite a few years at this point.
Backbones of the bronze-winning Team USA at WILC 2015, defenseman Chris O'Dougherty, forward Joe Resetarits, and transition wonder Joel White have all been extremely effective in the NLL for years now. On the backline with OD, Brett Manney, and Donny Moss also have some solid NLL experience under their belts and were members of bronze medal unit.
They'll be joined by Tim Edwards, fresh off a strong season in Buffalo, as he'll be expected to protect the ball in transition. Edwards will have help from 2017 Champion's Cup winning Liam Byrnes to stay aggressive and leg the ball down the floor.
The only net-minder we've had the opportunity to get a solid look at on a major stage is the young David Mather out of Seattle. Mather is a product of the Jr. Stealth program, before playing in the BCJALL and WLA in the summers.
Stealing the show in WILC 2015, Mather captured the job right away, robbing Lyle Thompson of a penalty shot on opening night, and eventually backstopping his country to the bronze.
PR99 + RP3 = ?
There's two American stars strapping it up this weekend, bound to try to do a lot on their own, but can make much more of a difference if they play into the system.
Paul Rabil does have NLL years under his belt, but has elected to focus on the field game for the past few years. He won a bronze with USA in 2011 and a Champion's Cup with the Stealth, but we can only imagine how dominant he would've become if sticking with box.
The face of lacrosse will be joined by another outdoor all-star, Rob Pannell. Pannell plays with a shorter frame, but can be a big problem for defensemen to move around.
A true finisher and incredible dodger, Pannell needs to be a sponge for his team, learning at every chance he can. If he can draw two and feed, or be ready for a two-man dump, Pannell can be lethal. I really hope he is, too. If RP3 catches the bug this weekend, this could be an open door for more star-studded field talent to take their talents indoors.
What We Don't (Really) Know
There's even more we really don't know, but we know how they got to where they are. After an astounding run in the MLL last season, Drew Simoneau is on the roster to win possessions at the draw circle, plain and simple.
The young, aggressive legs of Matt Dunn, Cody Radziewicz, and John Yozzo-Scaperotta are being brought in to keep up athletically with what Canada will provide. These three have proven themselves in the NCAA, but only time can tell how they transition to box.
Mather turned out to be the only passable goalie at WILC 2015, allowing room to test out two more net-minders. Brandon Miller has been impressive at the lower levels, showing promise whether he's in the Can/Am, competing with the Boston Megamen, or UnCommonFit Lasersharks, but nothing has truly prepared him for the firepower of Team Canada.
The same goes for Joe Evans, a big name in the Boston league. Strong within the US, the former Vermont Voyageur and Rhode Island Kingfish goaltender has built a name for himself domestically. Evans and Miller both got the opportunity to backstop Team USA in the 2013 Bowhunter Cup against the Iroquois Nationals. With only one international experience (losing 24-11) for each, and no NLL floor time, this weekend will be a true litmus test for the two.
Forwards
Connor Fields
Jake Froccar
Kieran McArdle
Joe Resetarits
Blaze Riorden
Tom Schreiber
Rob Pannell
Paul Rabil
Transition
Connor Buczek
Liam Byrnes
Tim Edwards
Cody Radziewicz
Drew Simoneau
Joel White
Brett Queener
Defense
Matt Dunn
Brett Manney
Donny Moss
Chris O'Dougherty
John Yozzo-Scaperrotta
Goalies
Joe Evans
David Mather
Brandon Miller
U17: Canada against Iroquois Nationals
Before the senior game, some U17s will have the opportunity battle it out. This is another huge step forward for the game, as we start to match feet with nearly all international sports. It's obvious that we can wait until they're grown men to develop box talent, so adding high school age teams is a great move for the future.
This isn't the first time U17 squads have existed for either nation, the first program starting in 2013. Opportunities to play internationally are often few and far between. You better believe junior coaches across Canada will be keeping tabs on this one. The scrimmage should also provide NCAA coaches a look at the next wave of talent, ready to dominate the field game.
Details haven't been released as to the game's availability for viewing. We will update this post as more becomes known.