Editor's Note: Muamer Razic sits down with Trent Norris and Connor Donley, two of his best friends, to talk about life, their plans for college, and of course, Lacrosse.  Years ago you'd think these guys were coming from a hot bed… that's just how much they love lax, but the fact is, they are in Kentucky.  KY lax in the house!
___________________________________________________________________________________________________
Where do you want to go to college, and why?
Connor: I think I'm going to go Penn State. My brother goes there and I have family there and I really like it a lot.
Trent: I'm going to Hanover College. Why? Because of the location, excellent education, school size, their amazing lacrosse coach Skip Lichtfuss and last but not least the chance to start a lacrosse dynasty at Hanover.
What do you plan to major in?
Connor: I'd like to major in Biology, so when I graduate I can hopefully go to med school. Oh, and I'll minor in Beer (joking, of course!).
Trent: As far as majors are concerned I'm not quite sure, but I'm still toying with pre-med.
What steps did you have to take to get into the college of your choice?
Connor: I pretty much just sent in my application and got accepted, I guess I got lucky.
Trent: To get into Hanover I made sure to maintain my grades as well as my lacrosse skills; challenging myself constantly in both areas.
How long have you played lacrosse?
Connor: This is my 4th season and I love it.
Trent: This is my fourth year playing lacrosse. I wish I would have started playing when I was born, I can't get enough of it!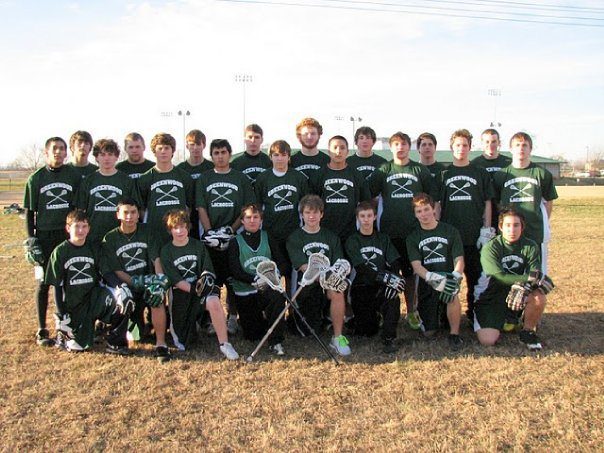 Why did you decide to play attack?
Connor: When I started playing I was one of the smallest on the team, so I guess attack worked out best for me and I've just played it ever since then.
Trent: When I was watching lacrosse on TV before I started playing, I noticed the flashy stick skills they had, and that was when I decided I wanted to play attack. I like to play midfield as well and bang some kids around on D.
You two are a pair of the best attack men in KY, how much hard work have you put in?
Connor: When I was a freshman and sophomore I constantly played wall ball and that paid off and every day in practice I constantly do things to improve.
That is how hard work pays off.
Trent: I have put a ridiculous amount of work into playing lacrosse. Once I picked up a stick I've never been able to put it down. I've played wall ball and shot on cage almost daily for the past four years. No matter the weather you'll find me outside with a bucket of balls getting reps in. I've managed to tear down six goal nets and counting. I also get in the gym a good bit as well.
What do you think about lacrosse in KY? The Growth, Style of play? Would you say it's growing quickly?
Connor: I'm jealous; I wish I was a freshman all over again because it's growing so fast. Lacrosse here in KY compared to up North is a lot slower, but it's still good lacrosse.
Trent: Lacrosse in KY is definitely on the rise. Most people don't even know about it, but as soon as they see a game they are dying to play. Give it a few more years and it will be mainstream in KY. The style of play is improving as well. With teams like St. X and Trinity playing top notch teams from hotbed areas very closely.
Do you think our team is improving over last year?
Connor: I think we have a lot of potential to be better than last year.
Trent: Our Greenwood High team has improved leaps and bounds from last year. We are more unified this year and have our eyes on a common goal; a state title.
As a captain, what goals do you have for our team?
Connor: I want us to finish up top in our conference and make it to the championships.
Trent: As a senior captain, my main goal is for our team to go out and grind every day. Build more and more each day by pushing each other to be the best we can possibly be, playing each rep like it was out very last. My secondary goal is a state championship which should be a result of accomplishing the first goal.
What are some of your personal goals for this season?
Connor: I definitely want to make the all-state team again; and I want to finish in top 3 in the state for goals scored again.
Trent: My personal goal for the season is to set the pace for the team. I want to push everyone to their fullest potential. Of course I wouldn't mind a few goals here and there.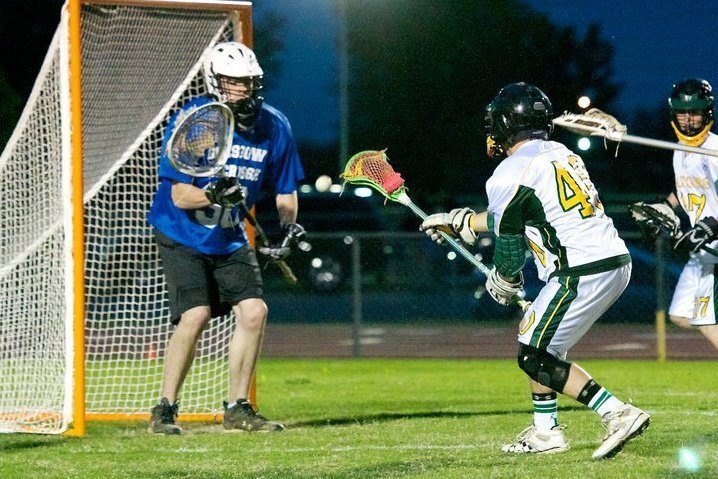 Are you planning to play lacrosse in college?
Connor: Yeah I'll probably play on the club team like my brother.
Trent: I'm going to be attending Hanover College and playing lacrosse there.
What's your stick set up? String job?
Connor: I've got a Reebok 7k shaft with a Helix sitting on top of it. I have a little whip with a kind of high pocket.
Trent: My stick set up is a HEADstrong clutch on a maverik wonderboy. The clutch is quite significant to me because my grandfather passed away from cancer a few years ago so I try and support cancer awareness in any way possible.
What do you do to prepare yourself for a game?
Connor: I just listen to music while I'm warming up to get me ready; Mac Miller usually helps.
Trent: I like to get to the field a littler earlier than everyone else so i have a little time to myself to chill and get my chi together. I'll usually go out on the field and rip a little thread then come back in the locker room and gear up, always putting the eye black on right before we take the field. Backwards 7's every time.
What are your favorite things to do when you're not at practice or at a game?
Connor: Chillax with the bro's!
Trent: favorite things to do outside of practice are more practice, lifting, hanging with friends and sometimes even sleep!
Connor, Penn State Lacrosse Club is doing pretty well, how does it feel to have your brother playing there?
Connor: I'm kind of jealous but I'm glad to see that all of his hard work paid off.
How has your HS lacrosse experience been like?
Connor: Overall it's been awesome. Going through the years from when the program started and seeing it grow to where it is now makes me glad I decided to play.
Trent: My HS lax experience has been filled with good times and lots of knowledge about the game.
What's your ultimate lacrosse dream?
Connor: Ahh, I'd have to say playing for Syracuse and winning the national championship.
Trent: My ultimate lacrosse dream will be to establish a legacy at Hanover then spread the game to as many places as i can while playing lacrosse until the day I die. In fact, I hope I die while playing (in old age of course, something like 118), and then I will truly die a happy man. Playing a little pro wouldn't be bad either!
Trent, are you ready for me to come back so we can do work!?
Trent: Of course I'm ready for my Bosnian bro to be back. We're like PB&J on the field, all day.
Who's your lacrosse idol?
Connor: Paul Rabil; he's just an animal.
Trent: My lacrosse idol is the first lacrosse coach I ever had, David Bruns. He is the man that was always there to teach and encourage me, even thoughI had no clue what I was doing. He was always patient and understanding but he pushed me to be the best I could be, challenging me every day.
What are some of your lacrosse stats?
Connor: I'm averaging 5 points per game and like 1.5 assists per game.
Trent: I've started every varsity game for Greenwood Lacrosse since the program's very first game. Last year I had 40 points and I am on my way to doubling that this season.
In one of our recent games, against Dixie Heights, you had 8 goals in our 8-4 win, you we're even put in the paper for it! How does it make you feel?
Connor: I never thought I'd be in the paper for lacrosse, so I was very surprised and I couldn't believe it myself, that I had scored 8 goals in one game.
What are you doing to help Grow the Game?
Connor: I always tell little kids about the game and how they should be getting involved. And I'm encouraging people who have never seen a game to come out and watch.
Trent: To help grow the game, I am starting a men's summer team called Peckers Lacrosse with you (Muamer Razic) open to anyone who would like to play. I'm also working on starting a summer box league that plays twice a week in Bowling Green, KY.
Give the Peckers FaceBook page a look and like it to win free gear. Share the page with your friends and their friend's friends!
Connor, how does it feel to know your brother helped start the team you're playing for now?
Connor: I'm really glad, if he wouldn't have done it than I wouldn't be playing lacrosse at this time.
And now, just for fun, here's Trent's "Lax Dog"…
//