Another Vail Lacrosse Shootout is in the books after an incredible nine days of play in the Vail Valley. The final day of the 2021 tournament concluded with the Men's and Women's Elite division championships, won by Mohawk Tile and LGR, respectively.
LGR finished their domination of the Women's Elite bracket with an 8-5 victory over Win or Booze. Win or Booze hung in for as long as they could with multiple answered goals, but in the end, LGR's determination and focus won them the game. 
In the Men's division, it was a battle of solid lines of defense matched up against some extremely skilled shooters. Ultimately, Mohawk Tile, who has been steadily climbing the rankings for the past few years, won out against newcomers and 16-seeded Texas Forever.
Mohawk Tile, LGR Win Men's & Women's Elite Divisions
Day 9 Photos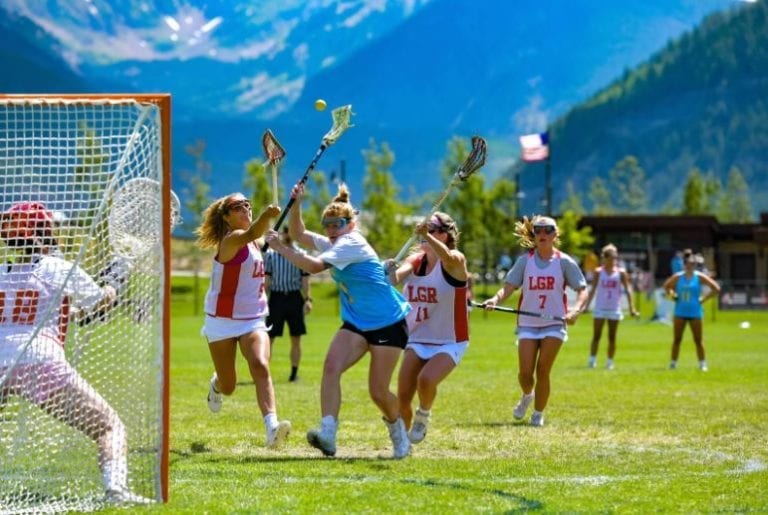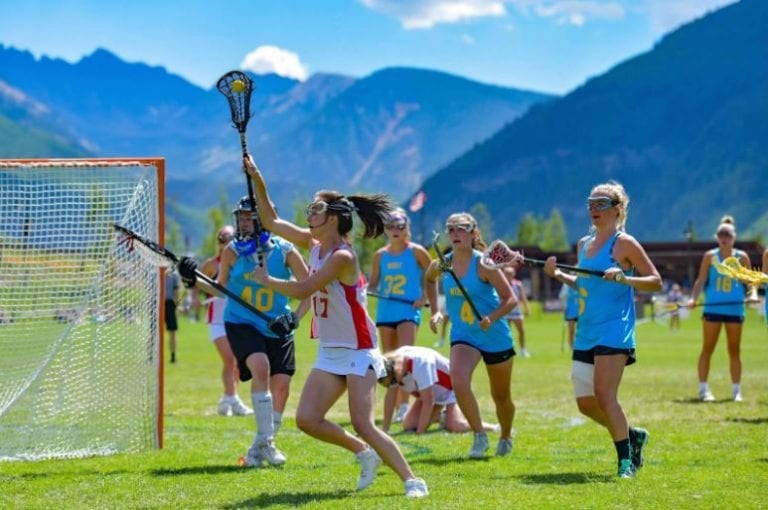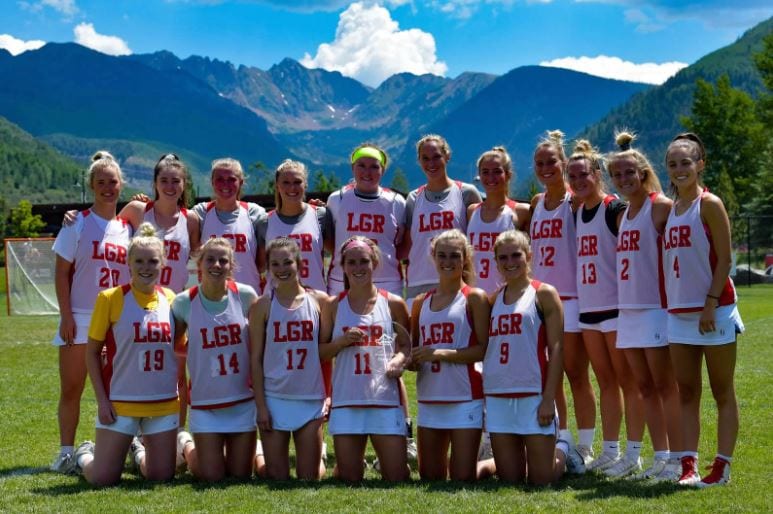 Results for Sunday, July 4
Men's Elite
CHAMPIONSHIP: Texas Forever 6, Mohawk Tile 11 
Scorebreak/Lax.com 11, Silver Bullets 14 
Magic Wands 9, Black Seals 13 
Rocky Mountain Oysters 7, Big Green Herd 4 
Sons of Joe 2, Lowkey Boys 6 
10th Mountain Whiskey 7, Finkel & Garf 10 
Rogue 9, The Deli 8 
Rogue 5, Spire 4 
Omnia 5, Nut Chasers 6 OT 
Final Standings 
1st– Mohawk Tile 
2nd– Texas Forever 
3rd– Rocky Mountain Oysters 
4th– Big Green Herd 
5th– Black Seals 
6th– Magic Wands 
7th– Lowkey Boys 
8th– Sons of Joe 
9th– Silver Bullets 
10th– Scorebreak/Lax.com
Women's Elite
CHAMPIONSHIP: LGR 8, Win or Booze 5
Orange County 2, CO Laxers 15 
Ripshaw 5, 5th Beers 9 
The Tools 6, Pete's Margs 4 
Landsharks 13, Renegades 7 
Final Standings 
1st– LGR 
2nd– Win or Booze 
3rd– The Tools 
4th– Pete's Margs 
5th– 5th Beers 
6th– Ripshaw
Vail Lacrosse Shootout Schedules
High School Boys & Girls (U19): June 27th – 30th
Zenmasters (60 & Over): June 26th – June 28th
Grandmasters (50 & over): June 26th – June 28th
Supermasters (40 & over): June 26th – June 28th
Elite Men & Women: July 1st– 4th
Masters Men & Women (30 & over): July 1st – 3rd
In case you missed them, you can find our daily updates on the 49th Vail Lacrosse Shootout here from through the event.