Editor's Note: It is common knowledge that our most important mission at LaxAllStars.com is to Grow The Game in every way, shape, and form that we are able to. Today we check in with a local lacrosse player and coach from the rural area of McCall, Idaho to find out how he is working to help this emerging area become a lacrosse hotbed. 
Jake Wilson is a graduate of Boise State University and currently lives in McCall, Idaho. He coaches the local lacrosse team in the McCall-Donnelly area and plays with the Scallywags LC during the Summers.
______________________________________________________________________________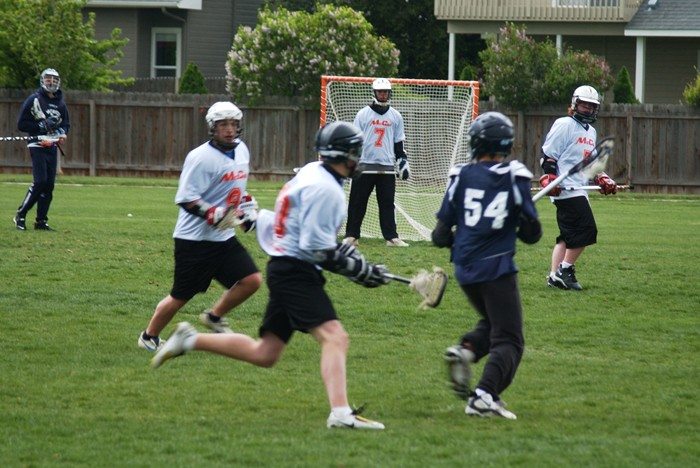 Playing Lacrosse In Rural and Emerging Areas
As a Coach:
Get to know the kids in your community
There are really two key points to be made here…
1) Make appearances at other sporting events and practices to make yourself known, and give the kids your best lacrosse spiel.
2) Athletes in small towns are usually involved in a sport during every season, so you either have to get kids to kick track, baseball, and other sports to the curb, or arrange your practices so that they can do both.
Get parents involved in your program
In many rural areas you may be the only person who knows anything about lacrosse.  However, you might be surprised to find the dad who grew up playing before moving out West.
Use the resources/connections that are available to you
Don't be afraid to call in those favors to your college buddies who are coaching at bigger programs.
As an Adult Player:
Be Active
Get yourself in as many activities that best mimic lacrosse movements as possible.  I use Crossfit, coaching, and hockey as my lacrosse alternative activities.
Get Others Involved
Find others in the community whether it is local high school players, friends, or laxers visiting from out of town to work on your basic skills and keep your stick active.
Don't be Shy
Stay as involved in the lacrosse community in your state and region in as many ways as possible.
Be Prepared to Travel
If you're already rural, you are likely going to have to do some significant traveling to stay on top of your game.
Hit the wall, hit the wall, hit the wall!
As a High School/Youth Player:
Follow the same concepts as an adult player.
Talk to your friends and classmates about lacrosse and get them to come throw around with you.  As we all know, most of the time lacrosse is highly addictive and it won't take much to get them to stick with it if you can just get them out the first couple of times.
Involve yourself in other sports outside of lacrosse season
The better game shape you are in, the better you will perform when the season comes around. Plus it's a chance to convince other kids to try the sport!
Keep your stick in your car all summer
When the beach, park, or backyard lax opportunity comes your way, you are prepared.
Hit up some camps
Get yourself into as many camps as possible during the summers.  In a rural area, a good lacrosse camp isn't always likely to come your way any time soon, so talk to your coach about camps within travel range and find a way to make it a priority, and make it happen.
Go see college games and summer tournaments
While you're there, pay attention to what the players in your position are doing.  You'll be surprised by how much you can pick up by focusing on the play of others.
Knowledge comes from weird places
In a resort town like mine, you may have an influx of tourists and others in town for the summer. Get to know the people you work with or see around town, as some of them are likely to be laxers from other areas. Get a group together and play some pick up. Whether it's one on one, three on three, six on six, or full squads, you can work on your skills with anyone.
Hit the wall, hit the wall, hit the wall!
I said that already, but it's just so true!