We asked and you answered. We love us some Old School lacrosse photos.
This week we have a special Old School picture, pulled straight from our Lax Network site, Thailand Lacrosse.
Take it away Payu!
Here are  pictures of Nick Bhirombhakdi (No. 21), he's an accomplished businessman, a local statesman, and most importantly he's one of the first ever Thai to play lacrosse back at Hotchkiss School in 1976, where they won the Western New England Division 1 Championship for Prep School.
He's a mentor to me, and on the advisory board of the TLA committee; a strong supporter of Thailand Lacrosse from day one. His son, and nephew, are members and played midfield on the Thailand national team. He even occationally suits up for a little scrimmage with "the boys" and gives the attackmen quite a beating!
In addition to lacrosse, Nick is the president of Thailand Karate federation, as well as Thai Para-Olympic Association. He's on the board of many charity foundations, and helped out people in need of assistance in Thailand. Although, I don't think there is another person in Thailand  who is as passionate about lacrosse as Nick.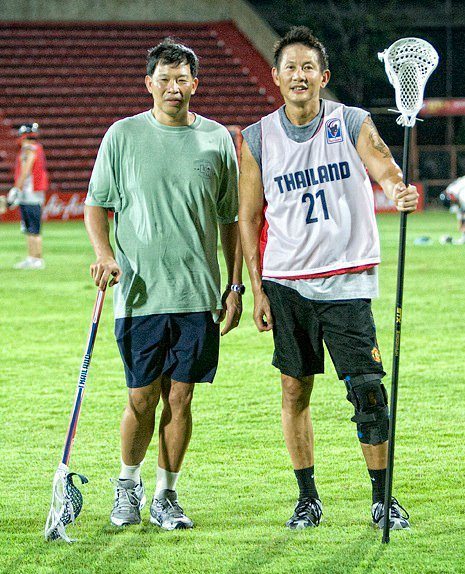 Amazing story Payu. Thanks for sharing and showing yet again how far the game is spreading around the world.
Go clean out the attic and relive your glory days. Submit your Old School photos and stories to info@lacrosseallstars.com!