Editor's Note: Please welcome Shendelle Oliver back to LAS! CW met Shendelle in Australia in 2001, and now Ms. Oliver is traveling in Europe, and keeping us up to date on her lacrosse activities. This time around she's reporting from Switzerland, growing the game as she goes.
She also has a report on the Wettingen Lacrosse Club, after her tournament update!
_______________________________________________________________________________________________
On the 2nd of March 2013, the Zurich Lacrosse Club hosted the annual women's
Swiss Winter Indoor Tournament. Teams that competed were Zurich (2 teams), St Gallen, Wettingen (2 teams), and Milano from Italy. Rules were varied to suit indoor conditions but one thing stood out regardless: the up and coming talent in Switzerland is incredible.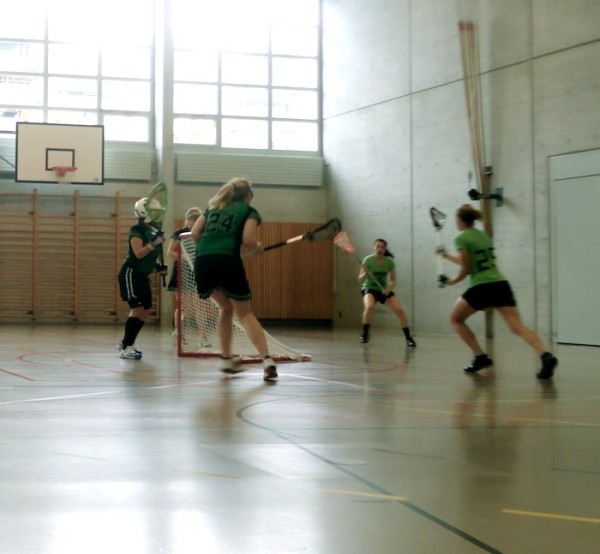 In zero degree temperatures, players came from all over the world to compete. Of course there were Swiss, German, and Italian girls, but there were even some players from the US, Australia, and England in attendance.
One of the biggest rivalries for the day was the match between the Zurich Lions and Wettingen Wid. There were some really hard hits and solid defense as well. We also saw some awesome "shake and bake" scoring opportunities. Wettingen got over the line this time and walked away with the win.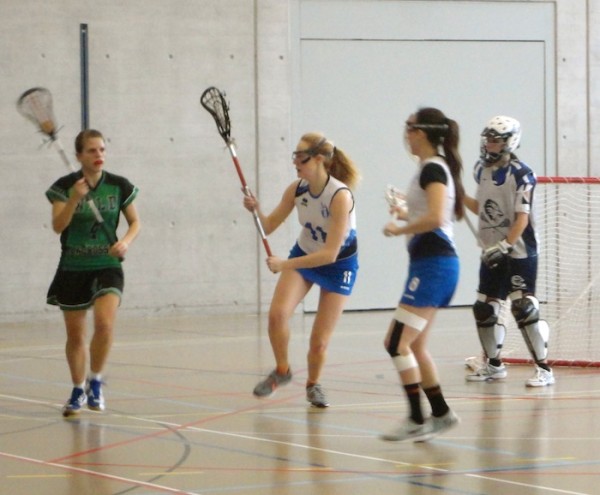 Zurich Women's Head Coach, Lena Roher said:
We are a developing lacrosse nation working very hard to catch up to the rest of the world. We've got a mix of rookies and some experienced players but everyone has the same two goals – Grow the Game and be the best we can. We will do whatever it takes to get more experience and if this means travelling long distances to different countries for scrimmage matches then we'll do it.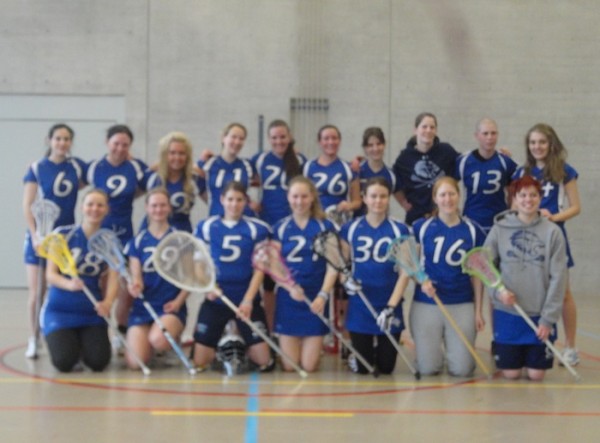 For the Italian team, Milano, this was one of their first opportunities to play in a tournament. The Italians were fast and fit and super keen. They were lead by an American player from Vermont.
The Swiss men's competition is a little bigger. There are now seven men's teams and two leagues (Division 1 and 2) and it's growing by the day. The men's National Team Squad will commence training in May preparing for the 2014 Denver World Games.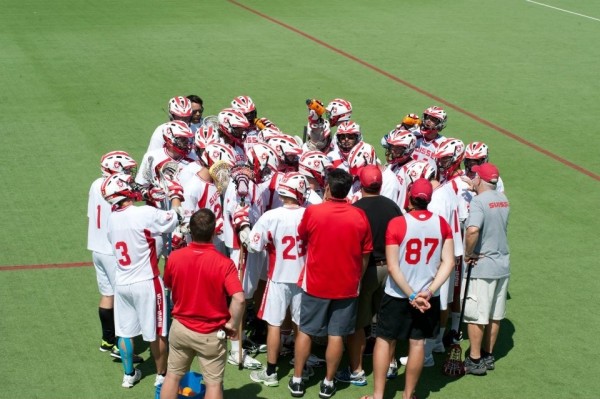 One things for sure, the Swiss are committed, passionate and love the game just the like the rest of the Lacrosse world.
For more information about Lacrosse in Switzerland visit www.swisslax.ch
Wettingen Lacrosse Club
The Wettingen women's lacrosse team was founded in 2007 and was one of the first women's teams in Switzerland. Since then it has continuously grown and now has about 30 members.
Currently the women's lacrosse league in Switzerland consists of four active teams, Wettingen, Zürich, Chur and St. Gallen with teams developing in Basel and Bern.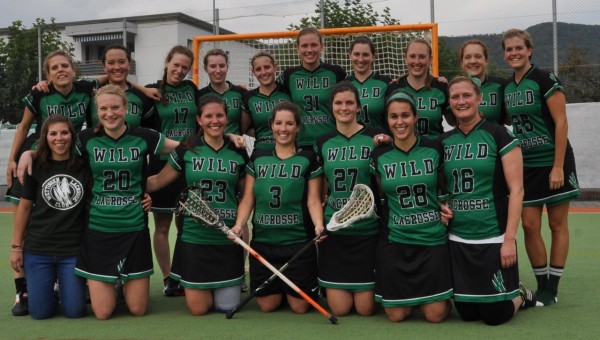 In 2011 and 2012 Wettingen won the Box Lacrosse Championship in Switzerland.
The first ever Swiss Women's Championship was held in 2011, which was won by
Wettingen. They could defend their title in 2012 without a single loss all season. This was also the year Wettingen was able to send 13 of their players to the European Championship in Amsterdam to play for the Swiss National team.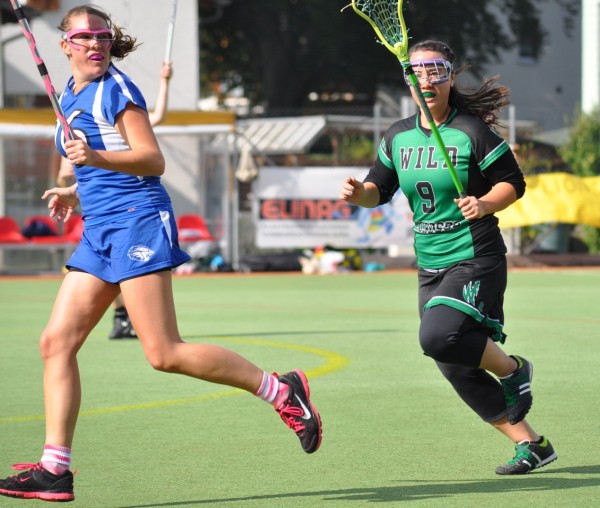 Since the sport is relatively new in Switzerland and the opponents are few, the team often travels to tournaments in the surrounding countries where they usually rank amongst the top 6 and they also seek to play against foreign teams as often as possible. They always appreciate new opponents from which they can learn to play better lacrosse. Their goal is not only to keep being the best team in Switzerland but also to continuously improve their game and to be able to establish themselves as a force to be reckoned with outside of Switzerland. They also help develop other teams in Switzerland to help the sport grow and hope to gain more players every year.
On February 23rd, the women's lacrosse team from Wettingen travelled to Tübingen to play against the german team Neckarnixen. Before the game the two teams held a practice together where the players had an opportunity to get to know each other better and to get used to the weather and the turf conditions before the actual game.
As it was below zero temperatures and it was snowing, the two teams agreed to play 3x20min games. For the Wettingen team this was a great learning opportunity to play against a different and more experienced team and it was viewed as practice to prepare for the coming season in which they expect to defend their national title.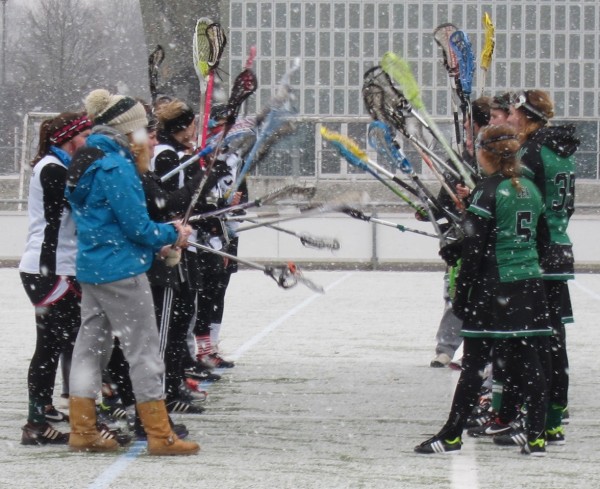 This game was a chance to see where their weaknesses lie so they can work on them before the season begins and to try out new plays. Also newer players were introduced to the game and could play their first game without the pressure of having to win.
It was a very close and interesting game, which Wettingen lost with a final score of 5:8. The team had a lot of fun and really enjoyed playing against the Neckarnixen. They are looking forward to welcoming them in Wettingen soon for a rematch!