The WILC 2015 bronze medal game saw Team USA playing Israel in front of a huge crowd at the Carrier Dome in Syracuse, NY. This was the fourth venue in use for these games, and it was a championship atmosphere from the beginning.
First Quarter
The game started out quickly as the US won the first possession and Marcus Holman converted a pass from Joe Resetarits for the quick goal after just 54 seconds. After that, things cooled off a bit as there was a bit of back and forth with until Resetarits was able to score a goal of his own. The righty scooped a loose ball right in front of the Israel net and buried it as he was cutting across.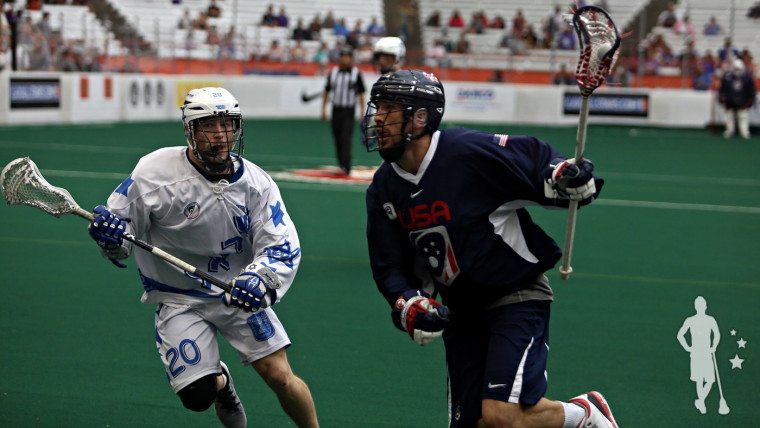 Two minutes later, Joe Walters got in on the action and scored a power play goal after an interference called on Israel. Walters found the soft spot in the defensive rotation and was able to bury the outside shot with time and room. It wasn't until another four minutes passed that Israel would finally get on the board. Kyle Bergman ran down the lefty side and bounced a shot off David Mather's arm and inside of the far side post.
Before the end of the quarter, both Kevin Buchanan and Marcus Holman would score on a pair of short-handed goals, both assisted by Walters. The US was up 5-1 and seemingly in control of the game. They were doing a great job both containing Israeli shooters and slowing their transition game to limit extra looks on Mather.
Second Quarter
The second started out with very little scoring. The US defense continued doing a great job on the Israel forwards, forcing several shot clock violations and forcing turnovers.
For their part, the Israeli defense was doing much of the same. It wasn't until over seven minutes had passed that Bergman once again got Israel another goal, this time on the power play to make it 5-2. Resetarits answered right back though, on a power play goal of his own just two minutes later.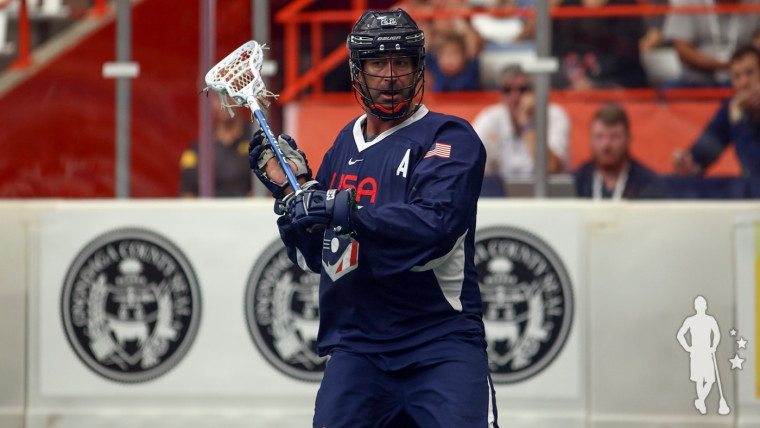 A mere thirty seconds after that, Casey Powell fed Holman a pass while he was at the top of the righty side and he fired in the seventh US goal. Less than a minute later, Ryan Hotaling made one of the best plays of the game as he bent over for the ground ball and flipped it behind him to find Drew Snider running up the floor completely open, who then shot it right past Zach Higgins.
Buchanan closed out the half for the US on a short-handed goal. The first half went about as well as the Americans could have hoped. They built a comfortable lead of seven goals and they did not let the shooters from Israel set up to fire away at their goalies either.
Third Quarter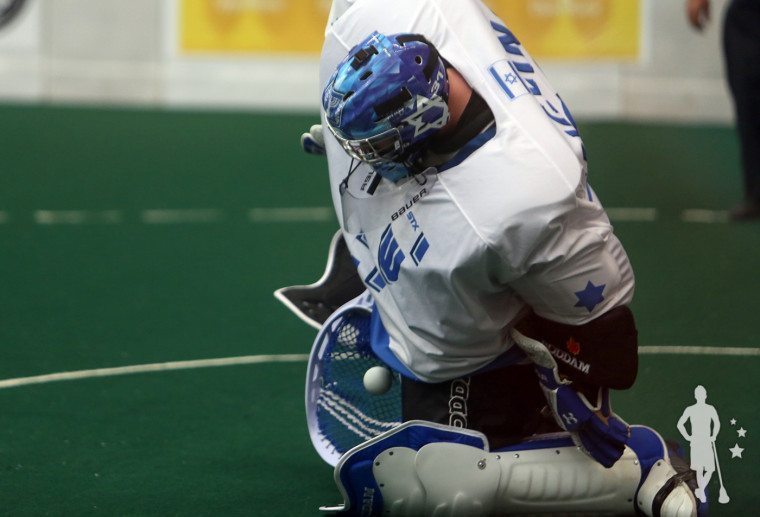 The second half started the same way that the first half ended, with Walters assisting Buchanan as he cut right down the middle of the defense. There was then series of transition opportunities for both teams, but there was a great individual effort by both sides to prevent shots from even taking place.
At the seven minute mark, the US was called for an illegal substitution and Israel was able to capitalize on the opportunity, getting a power play goal from Bryan Hopper. After some more back and forth, Buchanan scored his fourth goal, getting an assist from Casey Powell, making it 11-3, US.
Fourth Quarter
With the game well in hand by this point, it was the job of the US defense to not give up any runs which might cause a comeback. Very early in the quarter, Snider was called for holding, but Garrett Thul was actually able to turn that into a man-down goal going the other way.
Hopper for Israel answered right back before Blaze Riorden scored a pair and Powell cemented the win with a 15-4 final score.
Fuel for Thought
The US really played an excellent, complete game. Their defense showed their strength and locked down on Israel from start to finish. David Mather even ended with an 83% save percentage, considerably higher than his tournament average leading up to this game. The US defenders on NLL rosters such as Chris O'Dougherty, Brett Manney, Joel White, and Brian Megill really showed their experience and led the unit to an excellent day. Offensively, the US did show their heavy reliance on outside shooting with Walters, Holman, and Buchanan. But, it was also good to see them work on their inside game considerably more as they did get a handful of goals while being on top of the crease.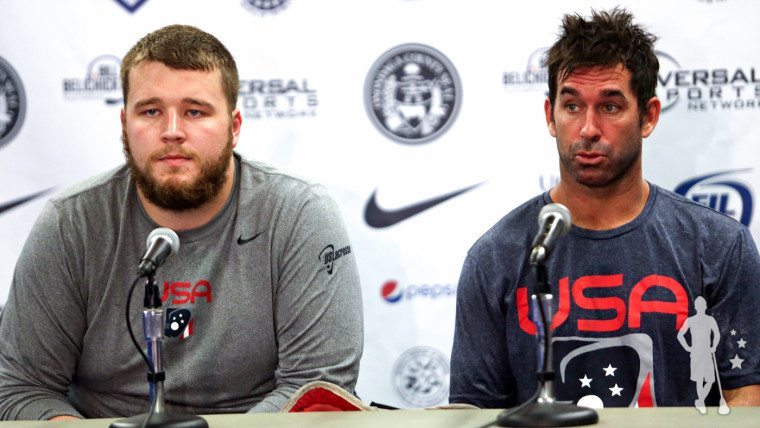 For Israel, it may be tough to pull out too many positives from a four goal performance. The main outcome to focus on was that they made this game at all. For many countries just getting into the box game, playing for a medal rarely moves past the level of being a dream.
For Israel, they can add this to their national resume which received a large boost from their performance last summer at the field championships in Denver. They also mentioned how they hope this helps their bid to host the 2019 Indoor Championships as they are one of the few to have submitted one. Another encouraging fact mentioned in the post game press conference was that Israel is looking to grow lacrosse with box and field simultaneously. There isn't a stated preference or leader in that regard. They seems them equally important towards achieving national success.
The common theme for both of these teams coming from the players and coaches is using this game as a base to build from. The US is now under the umbrella a US Lacrosse who does spectacular work with their field team, treating it as much more than just an every four year thing.
As they look forward to 2019, the box lacrosse community has to hope they will do the same with the indoor team. US Head Coach Tony Resch did mention how more than just the NLL is required to really develop American talent. The next four years are going to be exciting as we all get to watch each of these countries work to improve upon their final result.
Photo Gallery
Photo Credit: Jeff Melnik / LaxAllStars.com