I
'm about to tell you about one of the best summer vacation spots in the world. It happens to be my favorite place to play the beautiful game of lacrosse, too. Coincidence? Of course not.
Incline Village, Nevada, is a small resort town on the northeastern side of Lake Tahoe, population 8,777. Just a 45 minute drive from the 2nd most low-key airport in the United States (1st is in Boise; fly out of BOI and you'll never look at other airports quite the same), Incline Village has it all. Think beaches, boating, and water sports of all sorts combined with gorgeous lakeside views, wildlife, and the cleanest air you'll ever breath.
All that, plus great competition and perfectly sized lacrosse fields for those of us realizing we're now old enough to play in the Masters division. Oh, did I mention the casino is about 100 yards from the main lacrosse field? Pretty convenient for parents or players over 21 who like to enjoy a blackjack hand or two when they're on vacation.
I've played in Vail, and in my honest opinion, it's tough to directly compare the two. Unlike Vail, Incline Village – commonly referred to as "Tahoe" to the lacrosse players who frequent its longstanding summer tournaments – is an affordable place and getting there is easy (for me!). Moreover, the competition and atmosphere are much, much different.
In Tahoe, lacrosse may be your main course, but whether you win or lose isn't really going to make much of a difference to your fond memories of the place and the time you spent bonding with your team.
Yes, the competition is still fierce and the sidelines can get rowdy, just like at any other great lacrosse tournament. But there is something about the environment as whole that does more for me than visiting the hotbed of Colorado. Whenever I leave Tahoe, I arrive home oddly re-energized, inspired, and ready to take my game to the next level.
The Lake Tahoe Lacrosse Tournament is my pick for the best summer tourney –
What's yours?
Take our 2014 Summer Survey now
[twocol_one]
LAS Update
Whoa! What a week. Tons of great content on the site and some exciting potential partnerships in the works.
Plus, best of all, we announced our new Identity tee and this week only it's BUY ONE GET ONE FREE!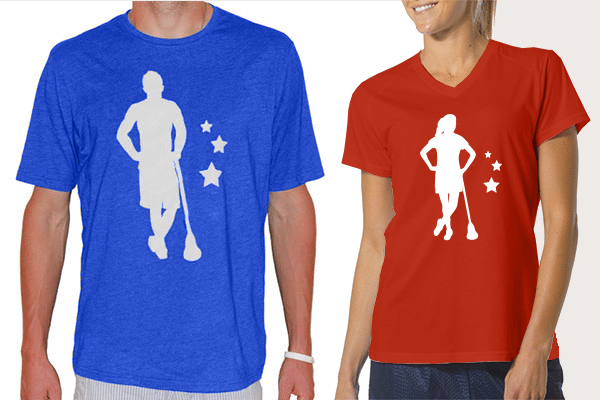 [/twocol_one] [twocol_one_last]
Contest Queue
Did you enter the Ultimate Lacrosse Helmet Competition? If so, click here for an important announcement!
Looking for a list of all previous LAS contests and the winners of them? We got you.
[/twocol_one_last]
Click, Baby, Click!
Playing lacrosse for a cause is personal for Scarborough boys (wchs6.com)
Duke scandal revisited in "Price of Silence" book to hit shelves (Korea Herald)
Fairfield's Jack Murphy is 'a special one' (Wicked Local)
Harvard begins Ivy League tourney with Yale matchup (TheCrimson.com)
NU women's lacrosse denied first-round tourney bye for first and last time (Chicago Tribune)
Quinnipiac holds off Air Force for big senior day win (QUChronicle.com)
Notre Dame men, Maryland women win ACC titles (Capital Gazette)
The cancellation of the Conference 7 Tournament calls for new tournament (The Times News)
Amherst moves on to NESCAC final (Amherst Student)
Wilson High lacrosse player sidelined for one game as judge dissolves restraining order (OregonLive.com)
Although a "non-traditional" area, the game is ready to grow in Chillicothe, OH (Chillicothe Gazette)
Required Reading
[justified_image_grid preset=17 max_rows=8 recent_posts=yes recents_include=3]