Today's Fireside Chat is a little different. We're not talking to a player or coach, but an entrepreneur who is trying to create tools for coaches to make players better. His name is Bill Brandt and he's the co-founder of MaxXcel Sports. MaxXcel has created a product specifically for lacrosse called the FP360, which helps improve forearm and grip strength.
Bill, who's spent the past 11 years coaching youth lacrosse, founded MaxXcel with former Widener lacrosse standout Jeff Siipola. The two played lacrosse together in high school, and when this idea came along they thought it'd be a great opportunity to go into business together.
I sat down with Bill to talk about his FP360 product, how it works and why it's beneficial, and what their plans are moving forward.
LAS: Every startup has a good story. How was the idea for MaxXcel born? Did you already have a product built?
Bill Brandt: My business partner, Jeff Siipola, who was an All American Lacrosse player at Widener University, originally conceived the idea. He was using a conventional grip-strengthening device when he decided to hold it shut for a few seconds and felt a burning sensation that was much different from just continually opening and closing it.  From there, he started holding the device closed while doing a cradling motion and noticed an even different feeling. He thought, if he had been doing this when he played in high school or college, he would've had an even stronger shot, been better on ground balls and cradling through crowds, etc.
Jeff tried to find a way to attach a traditional gripping device to a lacrosse stick but nothing worked. He then went to the engineering labs at Lehigh University, where some friends had pointed to expertise in product development and prototypes. At Lehigh he was able to design some cool concepts that gave us the foundation for our product today and our initial patent. This is where I got involved.
Jeff and I played Lacrosse together in high school and stayed in touch after college, coaching youth Lacrosse programs in our hometown and playing adult flag football together.  Jeff knew that I also owned a Sales and Marketing firm and thought combined with my lacrosse experience, that I could be a big help in bringing this to market.  And so the next leg of the journey began…
We worked together and further enhanced the design by conducting a series of focus groups and "on-the-field" testing with current players, coaches and athletes from a variety of different sports. This input was instrumental in creating a variety of designs that accounted for sports specific muscle development as opposed to a one-size-fits-all mind set.  After an extensive search for manufacturing capabilities and a series of prototype designs with various manufacturers, we came up with what we believe is the optimal Lacrosse Strength training tool, the FP360.  Designed by athletes for athletes to give them the Firepower they need to compete at the next level.
Can you describe the concept and benefits behind the FP360 for our readers?
Bill Brandt: In Lacrosse, your stick basically becomes an extension of your forearms and hands. And better grip strength helps you control the movements of your stick while delivering more power and better accuracy. However, a strong grip doesn't just happen from simply playing or even lifting weights – you have to focus on the specific muscle groups used in Lacrosse and exercise them in the same range of motion as they're used in the game.
By attaching the MaxXcel FP360 to your stick, you can effectively strengthen your grip and forearm muscles while you practice. The FP360 builds core muscles in the hand, wrist and forearm through continuous resistance, forcing you to work harder to maintain a grip on the stick during drills and scrimmages, playing wall ball or just taking shots at the cage. By isolating the muscles in the hand, wrist and forearm you can effectively increase your strength & stick control, and minimize the risk of injury, without changing your practice routine.
As far as the benefits for Lacrosse players, the FP360 delivers on tangible aspects of the game like increasing your shot velocity and accuracy, better "quick-stick" skills, improved passing, cradling and stick protection, winning more face-offs and ground balls, and better stick checking and defensive abilities.
Is there a story behind the FP360 name?
Bill Brandt: We needed a name that applied to all sports, not just Lacrosse, and we wanted something that really identified both the strengthening aspect as well as touching on the concept of using the muscles in a full range of motion for your sport. So, the FP360 name is built around the concept of adding "Fire Power" to your game by exercising your muscles through a "360-degree" range of motion.
You've teamed up with a great athlete, Max Seibald, to help promote your product. How did that relationship come about?
Bill Brandt: It is actually a fun story on how all the stars aligned for a perfect fit…  We had been thinking about who would be a great athlete to endorse our product right around the time of the MLL All Star game when we saw Max playing in that game.  Given Max's great reputation associated with excellence and high integrity both on and off the field, combined with the fact our company name had Max in it, it really was a no brainer.  Furthermore, when we saw the fastest shot competition with Max first setting the world record and then losing by 1 mph to Paul Rabi later in the competition…  We knew we could help him come back to win it the following year.
So, I actually contacted him on Facebook and told him about the product, the business opportunity and the ultimate goal of beating Rabil in the competition next year and we were off and running.  From there we had several meeting and he tested the product before nailing an agreement.
Are there any other products you plan on launching with Max as an endorser?
Bill Brandt: We plan to launch several new products over the next few years, but are highly focused on making this initial product a huge success.  Our ultimate goal is to get athletes to understand how important forearm and hand muscles combined with fingers can be towards giving them a major competitive advantage.
I've heard a few college players (like 412) express skepticism about the FP360. What would you say to them? Can you explain how it might actually improve their game?
Bill Brandt: There's nothing wrong with being skeptical of something until you actually use it with some proper due diligence. So I'd say the first thing is to try it out during practice. It is also about awareness around this important muscle group that is grossly under trained and considering the alternatives.  Per 412, putting sand in the shaft is an outdated way (I did it over 25 years ago) of working all the muscles a little, not specifically focusing on forearm and hand strength.  These are two totally different exercise approaches and actually the weighted shaft could cause serious injury by throwing around a heavy stick with underdeveloped muscles…
We're confident that anyone who actually tries the FP360 and uses it with some of the drills we've created will notice a difference right away. We've got a series of drills for shooting, passing, cradling, defensive checking, ground balls and face-offs on our website that will help players at any level strengthen their grip and improve their game.
And especially for college and elite level players, much of the game really comes down to possession, and that's mainly winning face-offs and ground balls. A strong grip could mean the difference between winning and losing one key ground ball or a late 4th period face-off.
And for goalies, defensemen and long-stick middies, it takes a lot of strength to keep that stick up late in the game. Using the FP360 to build strong hands, wrists and forearms helps with their ability to keep the stick head in the passing lane, challenge the shooter, scoop ground balls and start the breakout.
Where is the company located? What are your plans for getting the word out about the FP360 during the upcoming lacrosse season?
Bill Brandt: We're headquartered in Northern New Jersey, and we have a team of people in the Northeast, Colorado and Southern California to give us better access to serve coaches, teams and dealers across the country.
During the upcoming season, we'll be rolling out a series of promotions and events, from the youth level all the way to the pros. We've recently signed on as a sponsor with Max Seibald's MLL team, the Denver Outlaws, and we're creating events and clinics with Max throughout the season. We'll also be supporting Max's "Maximum Lacrosse Camps" and are looking into several other camp and clinic programs around the country.
We'll also be launching through catalogs, sports dealers and retail stores along with doing some online and print ads with some of the key lacrosse publications, and supporting several grassroots and developmental programs throughout the country.
Any final thoughts?
Bill Brandt: We had a great time at the US Lacrosse National Convention in Baltimore last month, and were really well received by everyone in the Lacrosse community, and that means a lot.  We spoke with a ton of players, coaches and dealers, and they were really excited to try the product and learn more about us.
We're really looking forward to doing more with the US Lacrosse foundation, Team USA and anything we can do to help grow the game. We're all Lacrosse players/coaches ourselves so supporting the sport from the grassroots is critical, not just for our success, but to keep the sport going. If you've got ideas, suggestions, tournaments, events, grassroots programs, etc. we want to hear about them!
Thanks Bill!
________________________________________________________________________________________
This has been another Lax All Stars Fireside Chat. Stay tuned to the LAS Network for more interviews, and see our full list here.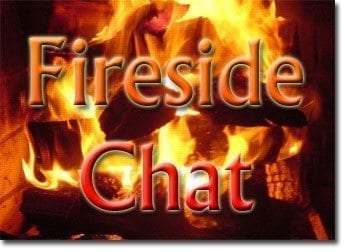 Got a question or news tip? Want your team covered?
Email the author of this post at jeff@lacrosseallstars.com