We're headed to Thailand!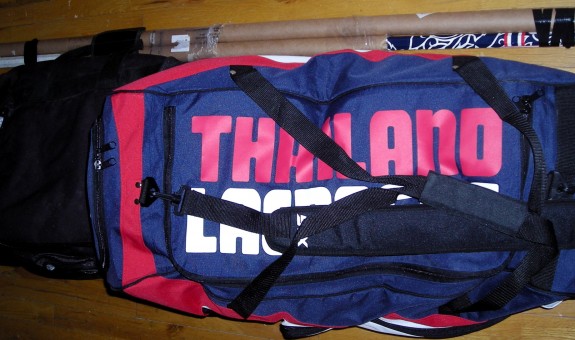 Some of the LAS crew has arrived, while others are just leaving now.  We're playing a big game on June 4th in a 25,000 person stadium, and before that we'll be doing some clinics, helping out with practices and seeing some sights!
This is going to be the experience of a lifetime and we'll keep updating you with photos, videos and posts as we get them up! Expect a weird week of posting here on LAS… we're on the other side of the planet! Grow The Game!
The best comment on ANY of our Thailand posts from this week will win a BRAND NEW Thailand Lacrosse Shaft from 1Lacrosse.  These shafts retail for over $150, so as usual, we're hooking you up with sweet, sweet gear!  You know how we do!
Welcome to the next 14 hours of my life.  Got a bulkhead seat plus a little extra leg room! Much needed. Also I have a baby next to me.
So stay tuned, comment your pants off and maybe next time we head around the world for some lax, you can come with us!
___________________________________________________________________________________________________________________
UPDATE: Meanwhile in Bangkok…
Brunelle too!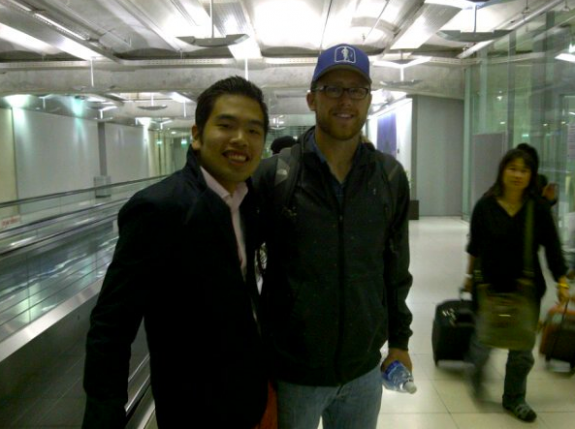 Dan Helfrich's moment of zen…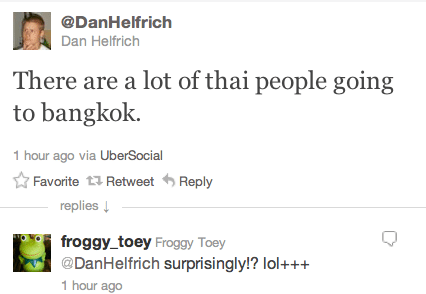 Keep checking back for more interesting photos and posts when the rest of the crew arrives!