Yesterday, 412 Lax published a post titled "MCLA Poll Disaster."
While I completely understand the concerns laid out in the article, the comments section led me to wonder why so many MCLA enthusiasts were losing sleep over a March 1st Top 25 Poll.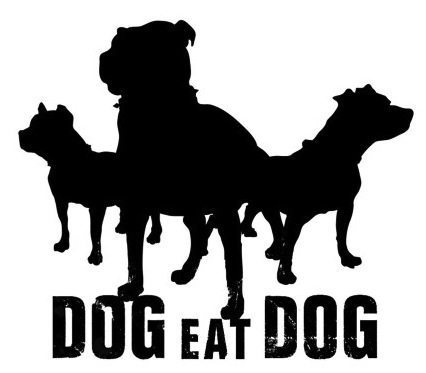 My advice to anyone bewildered by the Top 25: take a turn to the left or the right and move on. There's a long season ahead and no one needs to waste time over the some petty, bottom of the barrel poll votes.
Rather than spending time blabbering about what's fair and unfair with other MCLA fans, bottle those feelings up and put your energy to good use by marketing your own team and/or supporting your alma mater.
The MCLA is too young to start having debates over the national tournament selection system. It's not developed enough yet for current team and league leaders to waste time arguing amongst each other. It's not well known enough for anyone outside the league to care.
You can change that today by beginning to focus on the positives. If you're in a team leadership role, don't worry about what you don't have; focus on what you want to obtain. Make your team's presence known and gain the respect of your peers. Dedicate your time and effort to making the league better, not bringing it down.
At some point in time in any new venture, fools have a tendency to rush in and things get sloppy. Now is not the time for that to happen to the MCLA, and preventing it starts with current leaders taking the high road. Dedicate your efforts to one thing: progress.
Don't bring the league down, build it up.
_____________________________________________________________________________________
IN CASE YOU MISSED IT
– Steele Stanwick named the ACC Men's Lacrosse Offensive Player of the Week | Streaking The Lawn
– Cornell lacrosse team looks for improvement | Ithaca Journal
– Transfer Callahan brings Div. I experience to promising Tufts squad | Tufts Daily
– Siena Scores Late with Neufeld | LaxMagazine
– ASU Lacrosse has national title on its mind | StatePress.com
– If you'd like to, you can chat with Quint this afternoon. 412 will be in attendance.
– MONTANA: Lacrosse enthusiasts hoping to start program in Billings | Billings Gazette
– The new LaxMagazine.com redesign is live. What do you guys think?