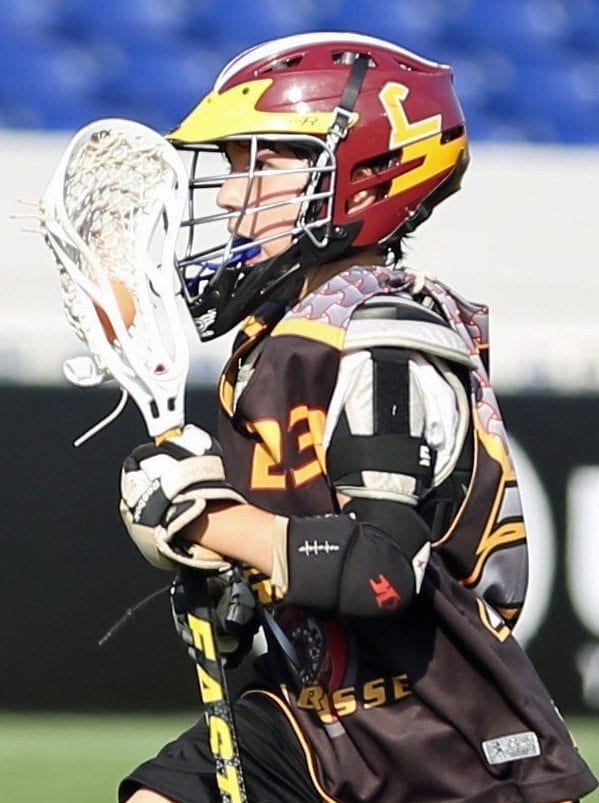 If you're interested in checking out a ton of high quality, recruitable talent today, look no further than The Lacrosse Network, as they are broadcasting a ton of games from the Stowe Lax Fest, put on by Bitter Lacrosse, in Stowe, VT. Honestly, I don't think HS club lacrosse has ever been covered like this before. It is truly next level stuff! (To be fair, it has come to my attention that Access Lacrosse has been doing this for quite a while. Shows you what I know!)
Now let's get on the finished (meaning not live) recruiting camp and tourney videos:
Adrenaline Showcase (CA) Highlights
Champ Camp Finals Highlights
Team West Coast @ Champ Camp
Duke's 2016 Vs LI Express
MVP Camp All-Star Game
Chris Motter – FoGo @ NXT Tournament
Quick hands, loves going forward with it. I'd like to see what he does after winning possession a bit more, but he looks pretty solid.
Brady Ament – Lefty Finisher
Who doesn't like a lefty finisher? What I like about Brady is his sneakiness, and hunger to be dangerous on the wing. He follows defenders to space very well.
Jake Ellis – Tall Righty Attackman
Kid can bring the heat at 6'3″, can dodge a bit, and finishes nice and quick on the right hand side. He's going somewhere.
If you've got a GREAT video from this Summer, and want to have it seen by many, send it in to us, and we'll include it in next week's content!