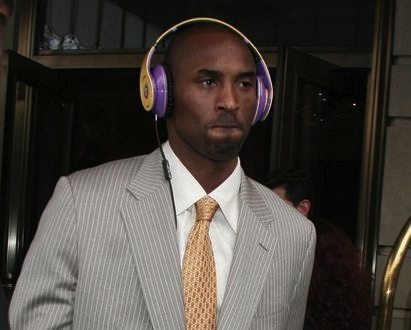 With the season on the horizon, I thought we'd take Music Monday in a slightly different direction today.
Pre-game is an important time. No, I'm not talking about that pregame. I'm talking about the 1-12 hours before your first lacrosse game of the year. The meal you'll eat, the thoughts you'll have, and the music you'll be listening too are all crucial aspects of successful pregame preparation.
And because I know for a fact that lacrosse players take their pregame music seriously, the question I'd like to ask all readers today is:
What's your favorite pre-game song?
Drop a link to your track in the comments sections below.

Most of you probably have a whole mix you put together each season. You might start listening on your drive to school or when you pop your headphones in a couple hours before game time. Some may set their alarm clock to certain tunes as well. Getting in the right mindset is an art form all on its own, and we each do it differently. But there's got to be that one song that gets you going – the one at the end of your playlist – and that's the one I'd like you to share today.
During my college days my playlist differed from year to year, but this old Jay-Z song was always my personal go-to track:
(Fair warning: There are bad words in the song below…)
"You Don't Know" by Jay-Z
Meanwhile, my roommates (also lacrosse players) and I drove to our games blasting these tracks:
"Hi-Definition" by Lupe Fiasco
"Canned Heat" by Jamiroquai