We had an Old School post featuring a brand new "vintage" Hopkins shirt on sale for $40 a couple weeks ago and David Weinberger saw our call for LEGIT Old School apparel and answered with vigor through his REAL Vintage Hop shirt and UMich sweatshirt.  For this week's Old School we got another great vintage T-shirt submission, this time from the 1996 Final Four.
The Final four featured Princeton, Syracuse, Virginia and Johns Hopkins and was held down in Maryland.  My, how the times have changed.  Oh wait, they haven't!  Great t-shirt, Kevin McDermott!!!!  Thanks for sending it in!  Wonder if Kev picked this up at the event itself?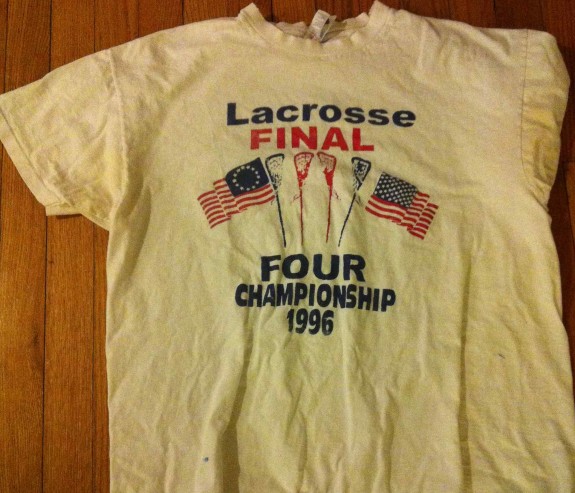 I'd still rock this shirt.
Want to Show us YOUR Old School lax gear?  Email it in to info@lacrosseallstars.com!