We asked and you answered.  More Old School lacrosse photos have arrived!
Since it is unofficially International Thursday on LAS, we decided to make sure our Old School post had some International flavor.  We went all the way to the land down under to do so and of course, Connor Wilson had a short story to share.  We tried to shut him up, it just wasn't happening.  Guess he loved the time he spent in Oz!  After all, yesterday WAS Australia Day!
"I was fortunate enough to play and coach lacrosse in Perth, Australia from June to December of 2001.  I took a semester leave from college because I desperately needed to mature… and I hoped that 6 months abroad on my own would help me do that.  I played with the Wembley Lacrosse Club while I was there, and while I knew Australia had been a lacrosse playing nation since at least the 1970s, I did not know just how far back their lax history went.  Hell, the Wembley Club was started in 1938!!!  That's older than a lot of US college teams and most of the clubs.  I figured that since the Australians were so far removed from the rest of the world, there would be some changes, but it was still the same game I loved.  They played very physically and were never afraid to drop the occasional elbow on the head of an opponent.  Then, after the game, they sit and have a beer with you and all is forgiven.  I learned a lot down there, like how to let things go and do my talking on the field, I definitely got tougher (which I needed), and met a brand new segment of the lacrosse community.  It was the experience of a lifetime and I'd recommend it to anyone looking to take risks and see the world on their own."
If you have interest in going down to Australia to play and coach, you can always hit up on Connor Wilson on twitter, and he'll hook you up!  Here are some Old School Pictures featuring Australian lax players courtesy of the Wembley Lacrosse Club's webpage and the Subiaco Lacrosse Club's webpage… Enjoy: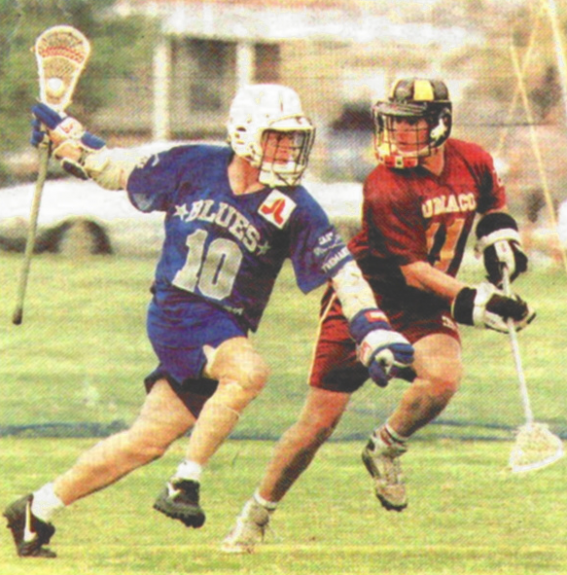 Great pics, MATES!
Go clean out the attic and relive your glory days. Submit your Old School photos and stories to info@lacrosseallstars.com!