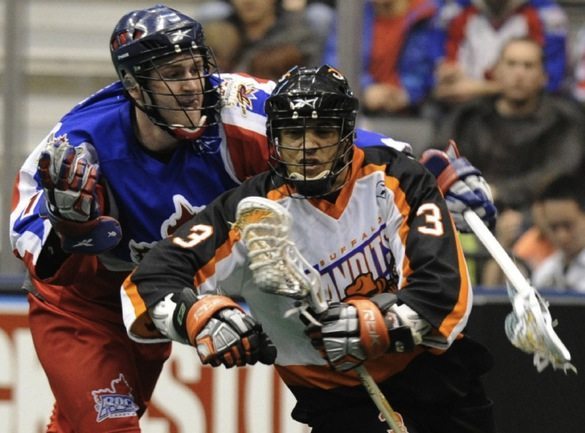 I've been talking about the NLL a lot so far this winter.  It is not because I am expert on the league, or even an expert on box lacrosse in general.  In fact, I am a relative newcomer to this version of the sport.  I played a bit of box lacrosse over the winters about 13 years ago, back in high school in Massachusetts.  I played a bit in CT when I was in college.  I played a game here and there when I lived down in Florida in 2005.  And now I've started a league in New York City through ULax.  When it comes down to it, I'm a player and fan of the game.  So I link up some videos, spout off with a little opinion and try my best to spread the gospel that is boxla.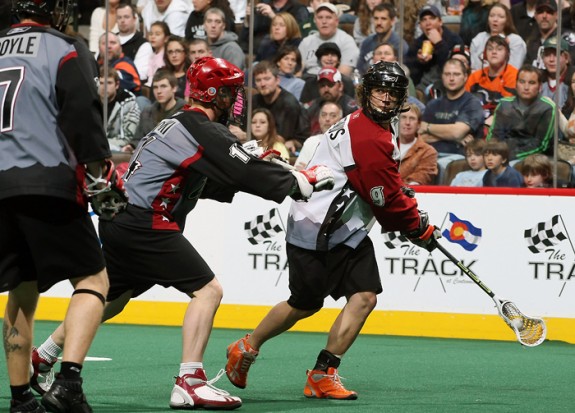 Now if you're looking for hardcore NLL coverage and nothing but that, there are a vast number of resources online to help you out.  Some are official partners of the NLL, others are just part-timers talking about the sport they love.  Either way, you're getting smart commentary and lots of it, from a variety of sources.  Some of the big boys in lacrosse won't link to other sources of content, Inside Lacrosse even has a policy against it!  But we're not scared of linking to new lacrosse websites one bit.  Why?  Because we want to Grow The Game.  Simple as that.
Can you blog better than a 14 year old girl?  I seriously doubt it.  Marisa Ingemi is proving age is only a number as she has gone head first into the NLL blog pool through SB Nation.  She has talked with some of the biggest names in box lacrosse, including Casey Powell!
This is a fan's view of the National Lacrosse League, from a defunct team's city.  Portland, to be precise.  More Western Conference Boxla action on this site.
The self-proclaimed big boys of internet lax, or "source of the game", also have an NLL/Indoor Lacrosse blog.  Why they refuse to call it box lacrosse is beyond me.  Teddy Jenner is as good an NLL blogger as there is and he knows his stuff.
This site is run by Andrew McKay (at least I think his name is Andrew), a former NLL scout and knower of all things lax, and he loves making comments and having a good time.  Lots of good opinion and some outrageous opinion.  It is a nice mix.
This is the official un-official NLL blog according to the blog.  I don't know what that means but I like it.  There is a small stable of writers who all know their stuff and Mike Wilson (no relation) does a good job over there running the show!
Lax Net is all things Canada and box lacrosse.  From Jr. B to the NLL, it's all there!  These guys kick it and keep it real 24-7.
Of course, you never really have to leave LAS for great NLL blogging but if you want it, it is certainly out there! We want to see the game of box lacrosse grow just as much as we want to see field lacrosse grow so I threw together the above links.  Use them to step your game up, or be content to stay in the dark!