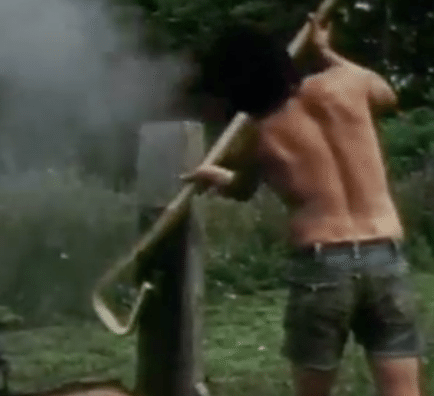 It's funny how the best video you will see in all of 2013 is so old, but sometimes that's just how things work. I got the chance to meet Alfie Jacques, the legendary Onondaga stick maker, at the 2013 US Lacrosse Convention, and listening to Alf speak was as educational as it was a humbling. My 23 years of lacrosse, and knowledge of the game's roots, pale in comparison to AEJ. It was my MOST memorable moment, by far.
And now, thanks to Rhino Lacrosse sharing this link on Facebook, I have an amazing video to share with you all. It shows Alf Jacques in his early twenties, making sticks, and talking about life and lacrosse. There is also footage of Alf's father, Lou, striking up a stick, and coaching the OAC team in box lacrosse. Oh, and there is OLD SCHOOL box lacrosse footage as well.
Like I said, it's the BEST Video You'll See All Year:
Yes, I watched the video five times before I published this post.