Editor's Note: Here at LAS we strive to give you as much information on the lacrosse scene as we possibly can.  Videos, photos, opinion, interviews and more!  Well, now we have Nick Litrenta from Define You Apparel detailing his "A Day In The Life".  Basically, it's just a chance for him to share some of the behind the scene going ons in and around the lax world.  If you get in to the lacrosse industry, your life might be like this someday… so pay attention!  It's extremely interesting to see how apparel and music can be so closely related to our sport!  Let's go all the way back to Friday, June 24th! Take it away, Nick!
________________________________________________________________________________________________________
Big news right off the bat.  Texas In July's (a band that sports Define You Apparel) video premier came out for "Uncivilized", which was an unreleased track!  Both the video and the track will not disappoint anyone, and it was definitely a fan favorite to those that have heard it!  The guys in this band are great.  They are all very down to Earth, and good kids, who go above and beyond to make sure the fans have a positive experience.  Adam Grey, the band's drummer was recently on The Tonight Show with Jay Leno, but for this article, I caught up with Texas in July's Bass Player, Ben Witkowski, partly because he is a former Lacrosse player… but also because he's a former lacrosse player who now he rocks shows in front of thousands of people!
Texas In July recently toured with Bayside and will be on the Scream the Prayer tour with Norma Jean.
Our most recent Define You Apparel endorsement; Ace Augustine, a band from Lancaster, PA that has been out this summer on the All Glory Tour sponsored by Vegas Fuel, Facedown Records and CI booking.  TWO band members are former lacrosse players and their bass player, Spencer Barnett, will be heading to Frostburg State in the fall. We went to the Harmony Grange and caught up with the band, and filmed some interview footage as well as some live footage.  The band will also be releasing their first music video soon!
Ace Augustine – Delorian (Ed's note: Guess metal is making a comeback to lax!)
We also got some images from Rosetta on the Road in Europe
And on the laxier side of things… Teaser of the Legends lacrosse camp staff shirts with Greg Beast and Drew Adams! (Coming up)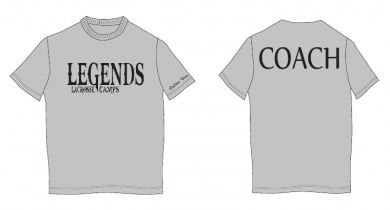 And we were at the Bright Side Lax Clinic in the Conestoga area of PA, and they had a lot of young and hard working players there!  And the coaches weren't too bad either!!!!  All in a day's work.  Lots of music, lots of laxers and lots of lax.  It's a day in the life of Define You Apparel!
______________________________________________________________________________________________________________________
So what did you all, our readers, think about this different look at the life of a lax-related company?  Interesting?  Like the Music?  Let us know in the comments so we can deliver the content you want!!!!