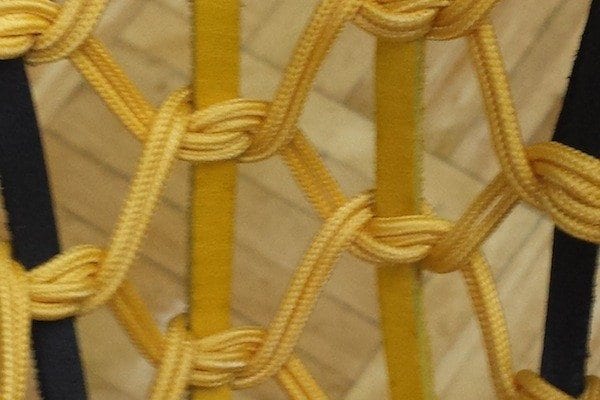 We're getting weird this week on #TraditionalThursday. We've seen Connor Wilson's take on the double traditional in the past, but this week I took it literally and doubled up on the lace. Let's get down on some leather and lace theory…
This pocket resembles spray can cheese. Initially, I wanted to create a stiffer pocket without using using double interlocks. I decided to use only 5 diamonds to compromise with surface area. The pocket isn't as elastic as a typical traditional and is probably most comparable to a Canadian mesh feel. If you like traditional, and are looking for a thicker pocket feel, this might be just right for you. This pocket is also more ideal for face-off guys that use traditional. The pocket will be a lot more stable and easy to manage.
Messing around with the removable top…
Connor Wilson weighing in on my take on his double traditional:
I have no idea if this will work or not, but I like your gumption to try it! You know me… as long as tension is solid, I think it will work. Most interested to see how it breaks in. This could be the next thing…
Greg Rose droppin' knowledge bombs, per usual:
The doubled up crosslace will make the ball sit more off the leathers than just one strand of crosslace. I think I would rather use a topstring thickness than double up, like how it is done here, but the extra crosslace might add a bit more friction than just doing it with a thicker string. This pocket won't be quite as stretchy as a regular traditional so would be good for players who like less diamonds normally.
Maybe this is a better combo with my two-diamond from last week?
Bonus Traditional Thursday:
Some of my more recent work. Enjoy!
Edge getting a makeover. Brown is the new black.
Leonardo, Michelangelo, Donatello, and Rafael.
FDA player from the Bronx getting a broken in pita pocket! #stringitforward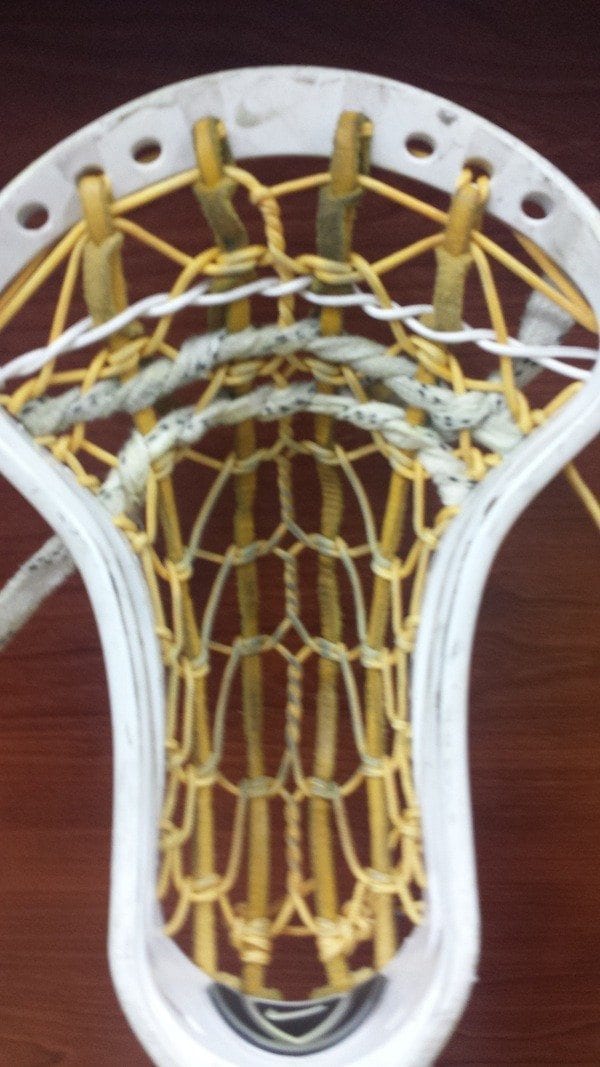 Check out those shooters, Mark Powers.
That's a lot of traditional. Keep it fun, keep it weird.
And if you want to win some murdered out, all black Throne Leathers and stringing kit, enter HERE.
#stringyourown #stringitforward