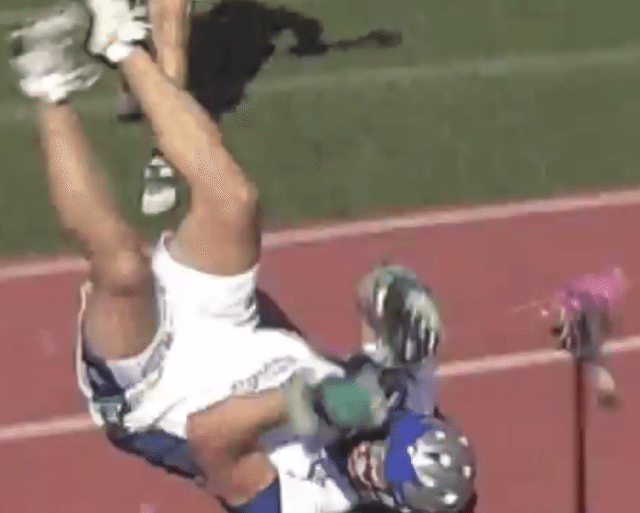 2003's Major League Lacrosse championship game was particularly physical. Both the Bayhawks and Lizards were stacked with with long poles, and the middies on both of those teams were particularly tough. This match up was contentious from the start, and was the third straight time in the league's short three year history that we saw a Lizards-Bayhawks match up in the finals.
It seems like someone hit the turf in this game on every single play, and here are some of the best, and most entertaining, physical elements of that crazy and wonderful game.
Thanks to Major League Lacrosse for the video!
To check out Major League Lacrosse's Championship Weekend presented by Smartlink for yourself, click HERE for discounted tickets using the code "COMMISH"!
The rocking song in the video is "We'll Shout For You" by Love You To Death. LYTD's frontman is Scotty Komer, NLL goalie and all around AWESOME dude. Support a fellow man in lacrosse, ok? Their music can be purchased on their website.
For more, check out this week's Traditional Thursday, which features MLL Championship Weekend present by Smartlink goals, scored with traditional sticks from 2001-2003. There are quite a few of them! We also have a great hit and a goal sequence featuring Casey Powell from 2001 in this week's Throwback Thursday, AND a little compare and contrast where we pit Mark Millon against Casey Powell in 2002. Kevin Finneran prefers Powell's but that's because he scored the goal. It's fair.