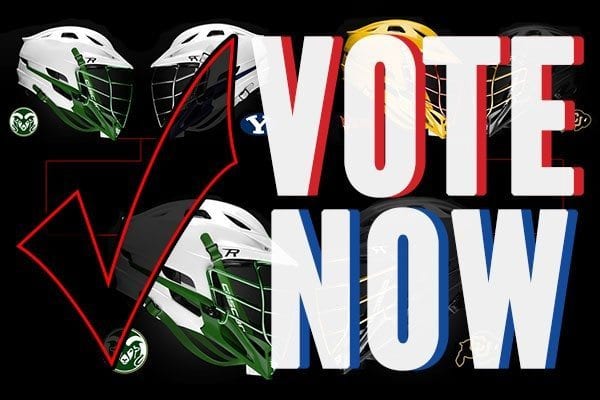 Gather round ladies and gentleman, it's time for Part 2 of the MCLA Helmet Design Contest! With over 250 unique designs entered and many, many MCLA teams represented, it's time to open up the contest for voting.
It's simple, really – the design with the most "Awesome's" wins!
*Note to entrants: We've updated the original contest announcement with additional information about the voting process, including how to share your design with friends.
How To Vote
1. Sign in or sign up at LaxAllStars.com/Join
2. Head over to the MCLA Helmet Design Contest thread in the LAS Community.
3. Check out all the different entries and pick your favorite ones.
4. Click the "Awesome" button at the bottom right of the entries you like.
You can vote for as many designs as you want. May the best ones win!
Once you're done, you can even help spread the word:
Tweet #MCLA
Voting closes at Midnight on Wednesday, December 4th.
Grand Prize (1): Exact replica of the masterpiece you create
Second Prize (5): #StringItForward Pack with LAS Stringing Kit