On this week's Going Offsides podcast, Nick sat down with legendary junior college coach Chuck Wilbur of Onondaga Community College.
CHUCK WILBUR, OCC LACROSSE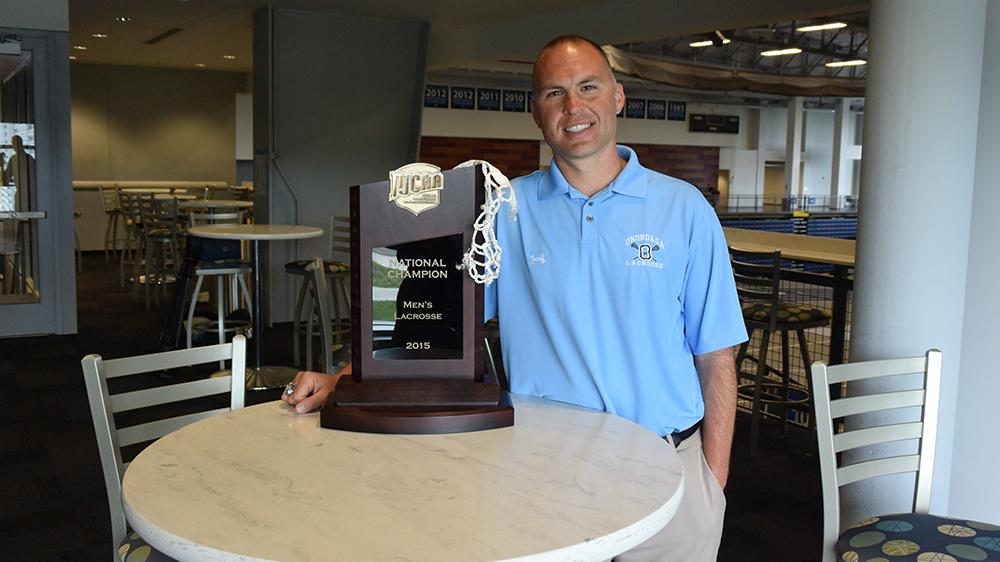 Who is Chuck Wilbur?
After 17 years as the OCC lacrosse coach, Chuck Wilbur moved to the role of retention coordinator at OCC in 2018. During his time as head coach, he built the Lazers into a nationally recognized and respected lacrosse program. Under his guidance, the program set several records and had multiple impressive achievements:
-a 266-15 record
-winning 17-consecutive Mid-State Athletic Conference Championships
-14-consecutive NJCAA Region III Championships
-11 NJCAA National Championships
-longest winning streak in college lacrosse history at 107 games
-NJCAA Lacrosse Coaches Association National Coach of the Year in 2006, 2007, 2009, 2011, 2013, 2017, and 2018
Future Pros
While his resume on the field is second to none, what is just as impressive was coach's ability to move players onto the next level.
Wilbur's efforts both on and off the field have led to extraordinary success for his players: 25 have become professional lacrosse players; 61 have transferred to Division I colleges; 96 have transferred to Division II colleges; 101 have transferred to Division III colleges; and those that have transferred have won a combined 34 NCAA National Championships.

https://www.sunyocc.edu/news/chuck-wilbur-moving-new-role
Let us not forget
It may be easy to remember Chuck Wilbur as one of the greatest coaches of all time and completely forget that he had a terrific career before even stepping foot on the OCC campus.
He attended Herkimer County Community College in 1996-97, where he was a two-time All-American. He then transferred to four-year Hobart College, where he was the team MVP and leading scorer his senior year. He is also a member of the Cicero-North Syracuse High School Hall of Fame for his accomplishments before college.
Last Week
Check out last week's episode when Nick Zoroya and Ryan Kuhn discussed the new Professional Lacrosse Hall of Fame and the men's Division I conference tournaments.