Next up for the Fireside Chat Series is St. John's Head Coach Jason Miller.  Let's check in with the coach of this NCAA Division 1 team in Queens, NY and see where 2011 could take them!
CW: I'll get right to the point.  How are you guys looking in 2011?
Coach Miller: I think we look better, certainly younger, with 26 freshmen and sophomores out of 37, but I think our talent pool is a little bit better.
Who are the proven players and the guys we should expect to make a big splash this year?
I think we have a lot of proven guys at the defensive end of the field. Certainly Mike Sherry and Dan Cremens are battle tested, Dillon Ayers played every game at LSM, Dan Kalata and Matt Hurst at the Midfield, Jeff Lowman in Goal, Jordan Rothman at the X. We'll count on Harry Kutner and Terence Leach at the offensive end, and are hopeful Alex Lagodich and Ryan Herits can make strong contributions as well.
How are you shaping the program's identity?
I think our program's identity is centered around toughness and hard work. I think we've established an identity in our ability to play hard, and that's something we expect from ourselves.
Who is your prototypical recruit and what kind of intangibles are you really interested in?
I think our prototypical recruit is still a little bit of a High School sleeper, in that some of the heavyweights have recruited other kids, and then our guys burst onto the scene with big junior and senior years. I think a guy like Brandon Ayers is a classic example. He wasn't really heavily recruited, but we loved his toughness and tenacity. Then he has this monster senior year and finishes 2nd in the All American voting in Nassau County behind Dominique Alexander (Baldwin) who went to Ohio State, and everyone all of a sudden starts taking notice. We seem to be making our living on guys like that. Kieran McArdle would be another example.
When you're bringing guys in for visits, how do you sell the school?  What are some of St. John's strongest points of attraction for incoming players?
We have excellent academic programs here, our business school, Sports Management, some of our science programs, education, criminal justice – it's a broad curriculum. We have a beautiful campus that no one would ever imagine exists, and doesn't always come to mind first when you think of our Queens, NY location.
We still fight the pre-conceived ideas of what Queens is like, and we hear "its not what I thought it would be" all the time. We obviously sell the city as a unique place to spend your college years, and we sell the fact that our lacrosse program continues to grow based on a strong schedule and Big East conference affiliation.
You guys have lined up a really good schedule, especially out of conference, with Yale, Stony Brook, Hofstra and Drexel.  Are you a trial by fire kind of guy?
I'm not sure I think solely trial by fire, but that's part of it. Fundamentally, I don't think you are ever rewarded for not playing a good schedule. Good players want to play a good schedule, we can make our program grow, make our players better, and make them strive to be better when your schedule is comprised of the best teams. And when you play in big games, you tend to play better if you've played in them before, so there's a little trial by fire to it, but that's not the only reason.
What's the primary motivation for scheduling teams like this?
The motivation is pretty simple, the NCAA tournament. In 2010, 3 teams made the tournament at 7-7. Loyola, Notre Dame, and Johns Hopkins. All made it based on strength of schedule. So I think the evidence is pretty clear, and has been the case the last few years as well, that strength of schedule is a key factor in tournament selection. That's all the motivation I need.
As you said earlier, St. John's is pretty young.  There are a lot of sophomores and freshman on the roster.  These guys are going to have to be ready to play from day 1, so what have you been doing to try to bring them along quickly?
We've gone back to doing a lot of fundamental things. We've spent a lot of time on 1 v 1's, 2 v 2's pick play, defending without sliding, shooting – all more so than in the past. Having so many young guys was certainly part of the necessity to do it, but a lot of the older guys needed it as well.
Any sophomores come back after their freshman year that really impress you?  That can be a big summer of player development.
I was really pleased with how Dillon Ayers played, we love how Jeff Lowman plays, Parker Bratton worked hard over the summer, shed a lot of weight, came in pretty strong. Charlie Holenstein is a junior, but had a really good fall and and obviously worked really hard over the summer.
The program is 7 years old now.  What unique challenges face a team in that situation?  How has the reshaping/aligning of the Big East helped on the journey to being a well-known program?
I think the novelty of being new has gone. We work hard not to use youth as an excuse. We beat Georgetown in year 5 but lost last year down there– so we can't use youth as an excuse for not beating Georgetown anymore. We need to win that game, period. No excuses. The Big East helps us because it helps us attract good players. When you come to STJ, you're going to play Georgetown, Syracuse, Notre Dame, Villanova, Rutgers, and Providence every year. In the scene of Division I lacrosse, It's great company, and it clearly defines to our recruits and players where we want to be.
How did you pick up your coaching mojo?  Who were the guys that shaped your coaching style and what were the most important lessons you learned from them?  Things that all young coaches should know.
I am very fortunate to have worked with the people I did. I was a sponge, and still am. To this day, I resist being a presenter at conventions, not because I'm afraid to speak in public, but more because I prefer to listen to what other people do. I talked to Dave Cottle for about 2 hours last year at the coaches meetings, and then probably called him every week after that through the entire season. I've never had an original idea in my life – my HS football coach, Bayne Johnson, told me that if I wanted to be successful, do what successful people do. That's always stuck with me.
I learned to put a premium on athletic ability from Keith Bugbee at Springfield. I learned how to recruit and the work ethic necessary to be a lacrosse coach from Frank Fedorjaka at Bucknell, I still use an invert defense that Frank and I developed at Franklin & Marshall. When UMASS beat Maryland in the NCAA Semifinals, we defended their invert with that same plan. Coach Emmer was an ABSOLUTE PRO in EVERY aspect of this job, so I think I learned how a lacrosse coach should act and how a lacrosse coach should conduct his daily business from Coach Emmer. He was meticulous in his desire to "dot every I, and cross every T." He also beat me up on the blackboard relentlessly, as did Guy VanArsdale at Colorado College. To this day, I think I can hold my own on a chalkboard with anyone, so I'm very grateful to those guys for that. Greg Cannella made me learn to think on my own, and take the responsibility for my own game plans and decisions. He really gave me complete control over one end of the field, and made me make my own decisions without having to bounce every idea off of him. He let me coach, and it took a while to develop the confidence to not go running into his office every time I thought I had a good idea.  I've been pretty luck to be exposed to some great coaches and people.
What are you guys doing to build a local fanbase?  Do you offer any lacrosse clinics for local kids?  Could the Queens area of New York ever produce the next star at St. John's?
Coach Dan Paccione offers a series of clinics throughout the year that seems to grow in number a little bit every time. We work hard to connect with our new players families, stay connected with the players that have graduated and their families. Our Alumni support grows every year. Overall, we just keep trying to chip away at it.  We were lucky to be invited to play in the Konica Minolta "BIG CITY CLASSIC" at the Meadowlands in April, so we are hopeful the exposure we will get in that event will help our fan base continue to grow. The Queens area, or the NYC area could absolutely produce the next star. Remember that there are a lot of kids who have NY, NY mailing addresses that go away to private schools like Lawrenceville, or Salisbury, or Hotchkiss – and no one remembers they actually reside within the city, so it absolutely can happen, and is probably closer to happening than most people remember.
I volunteer with Citylax and know lacrosse is growing in the 5 Boroughs.  Has St. John's arrival on the scene sparked any new interest in the local community?
I'd love to think that our program at St. John's has helped spark it, but many of the kids who attend Coach Paccione's clinics are from Queens. There's a group from Forest Hills that come regularly and are they are really into Lacrosse. We've gotten Cordoza kids, Cardinal Hayes kids, Midwood and more. Coach Paccione and I went to a practice one night a few years ago at an inner-city recreation center in Far Rockaway that was amazing – there were like 50 kids playing lacrosse in a small gym on a Friday night – the program was sponsored by the housing authority – it was amazing to watch.
Do your guys spend time playing other sports together?
I see some pick up basketball games once in a while. It's hard to come to St. John's and not be into basketball. We have a great soccer team also, but I'm not sure our guys like playing soccer….too much running. We're pretty busy with strength and conditioning, individual workouts, plus school – so there isn't a lot of free time for cross training. We do have a pretty competitive European Handball game at the end of the fall. Our guys like that.
________________________________________________________________________________________

This has been another Lax All Stars Fireside Chat. See our full list of interviews here.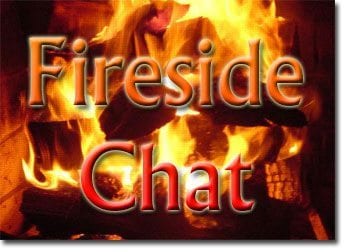 Got someone you think we should interview? Let us know!