Lax All Stars got the chance to ask David Gross, Commissioner of Major League Lacrosse, some serious questions and boy, did he deliver! It's easy to phone in an interview and just copy and paste the standard answers. Commissioner Gross did nothing of the sort, and in turn this very well could be to the best interview LAS has ever had the privilege of publishing. But enough from us. We'll let the Commish do the talking.
LAS: As MLL Commissioner, what is a normal day in your shoes like?
DG: I don't think there is much that's normal in a given day besides when I arrive and leave. I usually arrive between 7:30 am – 8:00 am and head for home around 6:00 pm so I can have dinner with my kids (ages 7 and 4). After I put them to bed I'll usually hop on the computer to finish things up. Besides some structured weekly meetings with the league staff and our teams, my time is spent on a host of league matters that vary from the time of year and day.  The month of September, there is a strong focus working on the league budget for the following year. So much of what we do here is a collaborative effort.
Besides the budget, on any given day I can be involved in talking to potential expansion ownership groups, looking at licensing opportunities and our own on-line store, dealing with legal paperwork, working on how to best utilize our marketing platforms, getting involved in our league special events (college draft, All Star Game, Championship Weekend), collaborating with our current league sponsors and seeking out new league partners, assisting our teams with any problems they may be facing, communicating with players in the league and working on our broadcast distribution and content.
In terms of strategic planning for the league, I find I spend more time on that when I'm in the car or out of the office traveling.
Prior to the MLL, what was your career and lacrosse background like? Did you ever dream of working in professional sports or being a league commissioner?
I've always had a passion for the business of sports, but getting involved with the MLL was really something that I just stumbled into. Prior to the league being formed I had been a part owner in a mid-sized clothing manufacturing company (a business that I still have an ownership stake in but not an active management role). We did a lot of private label and also had our brand Penfield.
While our brand name wasn't strong here in the US, we actually became a somewhat popular label in Japan and to a lesser degree in Europe. Towards the end of 2000 we decided to transition from manufacturing our product to licensing our brand, which is when I got involved with the MLL as the GM of the Boston Cannons.
Getting hooked up with the Cannons came through my connection with Matt Dwyer, who is the managing partner of the team. I had played lacrosse at Lincoln-Sudbury High School in Massachusetts (the first game I ever saw I played in) and then at Connecticut College. My experiences playing lacrosse were phenomenal and I really felt a need to give back to the sport.
A couple of years after graduating college I reached out to Andy Oleski (the man who started lacrosse at Lincoln-Sudbury and first put a stick in my hand) and asked what I could do to help and he suggested that I start a youth lacrosse program in town. Matt Dwyer ran the neighboring youth lacrosse program (Weston-Wayland) (Editor's Note: yes, this was Connor Wilson's youth team) and we got to know each other from that. In November of 2000, he started to get a group together to look into the possibility of bringing a team to Boston and he reached out to me to see what I thought of the idea. Everything went from there.
After the 2003 season, Jake Steinfeld, who is the Founder of the MLL, reached out to me to see if I had interest in taking on a league role.
What has been your most memorable MLL moment to date?
It would be impossible for me to limit it to just one moment. What has stood out to me more than anything and what has made me proudest to be associated with the MLL is how the players in our league interact with the fans.
I've been to professional sporting events and have witnessed players who are making a small fortune ignore their fan base or worse, treat them like they are an annoyance. You don't see that in the MLL. Our guys go out of their way to make the fans feel special. Everyone sees the autograph signing that takes place after each game, but so many of our guys go well beyond that. Anytime we've ever asked a player to do something special for a fan not only have they obliged, but have taken it to the next level.
Each year, around the All-Star Game and Championship Weekend, Nicky Polanco will call our office and ask if there is anything the league needs for him to do help with a fan that we might be looking to provide a little extra attention to. In 2009, through the Make A Wish Foundation, a child chose going to the MLL All Star Game as his wish. From the league standpoint we tried to do everything in our power to provide the child with a great experience, but it was our players that really were the ones that made the event one that the boy and his family will never forget.
Starting with Nicky (who wasn't able to play in the game due to injury but still insisted on attending so he could help support the league), through every player on both All-Star teams, they made this child feel like he was the most important person in the entire world.  Shortly after the event, we received a note from the Make A Wish Foundation gushing over what an amazing experience our players delivered. To paraphrase the note, it stated when they work with athletes in other leagues the players are great when the cameras are rolling, but with the MLL it didn't matter if the camera was on or off, our guys were the best they had ever seen.
Our players are true pioneers and really play for the love of the game. It's not easy being a player in the MLL. We can't afford to pay the players much money; they need to do most of the training on their own; they all have other fulltime jobs; many have to travel each week into their "home" market to play a game and with only six teams it's very tough to consistently crack a lineup. Yet even with all of this, the vast majority care deeply about the success of the league and are willing to do what most big time pro athletes aren't willing to do to help grow the league.
Going on 10 years, the MLL has grown strong roots in the lacrosse hotbed areas while also consistently testing new markets. What can you tell us about your plans for expansion in 2011? What do you see as the biggest roadblocks moving forward?
We have a very aggressive expansion plan in place. Our goal over the next decade is to grow from a 6 team league to a 16 team league. Now plans are often modified and we won't add a team just for the sake of expansion.
In the short term, we will remain a 6 team league for the 2011 season. After being a road team last year the Machine will have a permanent home for the coming season, which we will announce next Tuesday. We will be adding two new teams for 2012 to grow to an 8 team league and should be able to announce those markets early in the New Year. We also hope to lengthen our season in 2012 from 12 games to 14 games. That will be voted on at our January league meetings.
We don't see roadblocks for our growth but there are some challenges we face as a league. Most important is that we need to get more fans coming to our games. Everything flows from that. We also need to have team stability. Every young league goes through teams folding and team movement but the more stable the teams are, the quicker the league will grow. It is hard to ask someone to get emotionally invested in a team if they don't think the team will stay in their area for long.
Which younger players in the league, that may currently be a little under the radar, are going to be the next big stars in the MLL? Why? From your experience, what are the qualities star players in the MLL possess?
As I stated earlier, with six teams it is so hard to crack an MLL lineup. There are so many quality players who have unfortunately been waived out of the league in the past couple of years. Those that get playing time have truly deserved it.
Here is a list of one younger player per team that I think will really have a chance to emerge in 2011:
Bayhawks – Ben Hunt (M) – Every time I see Ben play he seems to score at will. He's a big midfielder with a hard accurate shot. Two very important attributes in our league.
Cannons – Jordan Burke (G) – It's hard to get minutes when you have the reigning MLL Goalie of the Year in front of you, but each time Jordan has been called on in relief of Kip Turner, he has stood out.

Lizards – Parker McKee (LSM) – Long Island was 1-3 before they drafted Parker McKee and then went 6-2 the rest of the regular season. In my opinion no other rookie made a bigger impact on their squad than Parker did in 2010

Machine – Justin Pennington (M) – I think Justin will be viewed as the biggest steal of the 2010 college draft (selected 25th). He's a two way midfielder who can do a little of everything. I really expect his sophomore season will be a breakout year for Justin.

Outlaws – Dan Hardy (M) – Dan might already be considered a star. Playing as part of the same offense the boasts Mundorf, Westervelt and Seibald it's hard to get noticed, but Dan had a very strong second season to follow up on his 2009 Rookie of the Year campaign. He's a versatile player who can switch from midfield to attack when needed.

Nationals – Steven Waldeck (LSM) – I'd mention Steven in the same breath as Parker in terms of impactful rookies this past year. Steven plays with such great intensity. He will definitely make a name for himself in the MLL.
It's amazing with all the talent on an MLL field how certain players jump out at you. There have also been players that have come into the league with so much hype only to flame out in a few years. As I mentioned earlier it's not easy to be an MLL player and even harder to be a star. Those that have reached that level are the ones that train hard year round and keep their stick in their hand. Every player wants to be the best, but it's the guys that put the extra effort in that reach and stay at the elite level.
Is a franchise's success due to location or ownership/promotion? It's most likely some combination of the two, but which of those two is the more important variable?
Nothing is more important to a team's success than the local team ownership and team staff. By no means is this an easy business. Owning and operating an MLL team is an uphill battle (as operating a team in any young league is). We need ownership groups to be committed to properly staffing their organizations not just with the right number of people but with the right quality of individuals. Selling tickets is tough. We need to make sure we are trying everything from a grassroots standpoint to bring people in the door and when we get them there we need to make sure they have a great experience. We have a terrific product on the field; we have to make sure that the rest of the fan experience matches that.
There has been a lot of criticism over our first ten years from people that there's not enough advertising for our games and very few stories in the local papers about our teams. What people don't realize that a media campaign in our markets is very cost prohibitive. We don't get much of the free advertising editorial that the bigger professional league's receive (not through a lack of effort, but though a lack of interest claimed by the various editors).
Even the lacrosse specific magazines and web sites give the league spotty coverage. A good chunk of our advertising is through barter trade deals which our teams do a good job of securing. Right now we are a grassroots play and that's where our teams are focusing their energies. There is also a great deal of promotion we can do through the league and team web sites as well as taking advantage of social media tools.
Our biggest advertising campaign is the broadcasting of every single MLL game. Last year we produced every game for TV and had each game reach a minimum of 57 million homes in the US. For 2012 we will once again produce every game for TV, this year all of them in HD. 6 of our games will be live on ESPN2, while the remaining 34 games will be syndicated to various outlets across the US and Canada. Every game will be streamed live on ESPN3.com, which is available in 72 million homes and for the first time every game will also be available on your ipad, iphone or droid.
We'll also be producing a weekly magazine show called Inside the MLL. All 16 episodes will stream on ESPN.com and other outlets. For the team web sites, we'll be producing weekly 10 minute highlight shows.
Additionally, through our broadcast arm, Lax United Marketing, we'll be producing a constant flow of video clips all season long that can be found on the MLL website, YouTube and other partner sites.
Is there much international interest in the MLL? Would you ever consider playing some games (even if they were in a "tour" format, like in the MLL's early days) on non-North American soil?
Right now the international interest in the MLL is limited, but ESPN syndicates many of our games internationally which will only increase our exposure. We do get some random e-mails from people who catch a game overseas. Some fan was in Eastern Europe last summer and e-mailed us a photo of a MLL game on in a bar that he was sitting at. We do see web traffic from across the globe, but the numbers are still fairly small.
As the sport grows internationally so will the appeal of the MLL. Fans will gravitate to watching the best players in the world. Eventually we would like to play some exhibition games outside of North America, but right now our focus is on growing the league and the game of lacrosse here in the US and Canada.
Has the MLL considered adding a Native American team? One of our writers wrote a post about that very idea. Any response to that? Does it basically all depend on ownership groups emerging?
The Toronto Nationals theme is two nations, one team as the club is made up prominently as a Canadian and Native North American team, but they also have American players on the squad. In terms of having just a team of Native American's, we don't think that's a good idea. International competition is the place for national teams. In the MLL, we want the best players spread out amongst all teams. Having a team play its home games on a reservation would create many logistical issues that as a league we don't think we'd be able to accommodate.
It's 2025. Describe the state of lacrosse in the United States of America. Is it really all about private jets, shoe deals and jacuzzis full of good looking women?
It's not already? All kidding aside, we believe that the game itself will continue to grow from a participant standpoint at roughly an 8% a year clip for many years to come. While still being a niche sport, the only thing holding back growth is having enough coaches, field space and game officials. Most team sports are losing participants here in the US while lacrosse keeps growing.
What will help accelerate the growth of the game is if Division 1 can grow. Right now there are only 60 D1 men's programs and too many of the big name schools and conferences do not have a strong presence in the sport. We realize the Title IX has kept many schools from adding lacrosse beyond the club level, but it will help draw more attention to the game if they do. I believe that basketball has over 300 D1 programs.
For the game to really grow and prosper we need to get away from the fragmented mentality that exists with so many people involved in the sport. More collaboration will lead to faster growth.
From the MLL's standpoint, as a pro league we're still in our infancy. In 2025 we'll be celebrating our 25th Anniversary Season and I expect we'll have 16 teams in the right markets, in the right venues playing a 16 game regular season schedule and an 8 team post season. Hopefully by then we're averaging 15,000 per game in each market and getting close to the point that every player is playing in the league is doing it as their full time job.
The one thing that we can guarantee that will remain is the way in which our players will interact with the fans, who will ultimately be the ones who will build the league.
In your mind, which current or former Major League Lacrosse player has been the biggest and best ambassador for the game?
As stated before when talking about "one moment", it's impossible to single out just one player as being the biggest and best ambassador for the game. Right now the biggest star in the sport is Paul Rabil as he has been able to make an impact outside the game itself. I've already mentioned what Nicky Polanco has done I'd be remiss not to mention the charitable endeavors that Tim Goettlelmann is involved in.
Brian Dougherty was always such an amazing showman that we always featured him when his games were on ESPN and would have him speak to league sponsors on our behalf. Brett Queener is an amazing personality that kids gravitate towards. Matt Danowski, Geoff Snider and Alex Smith often reach out and ask what they can do for the league.
Last year at the NCAA Lacrosse Championships we had many of our players taking part in clinics and autograph signings and people kept coming up to me and telling me what great ambassadors each of them were. The list can go on and on because so many of our players are great ambassadors and we need each and every one of them to continue do so.
A friend of mine used to work for an MLB team and I would ask him about certain players. His response was rarely favorable and after a while he simply said to admire them from afar, as they are not the type of people you would ever want to really know. When I think about players in the MLL, the feeling is the complete opposite. These are great guys, willing to be pioneers to build something. They are players that every fan can relate to. I would urge people to get to know these guys because they are true role models.
Thanks to Commissioner Gross for a great, in-depth interview. We really enjoyed gaining your insight and getting the lowdown on the things to come. Looking forward to the 2011 MLL season!
________________________________________________________________________________________

This has been another Lax All Stars Fireside Chat. See our full list of interviews here.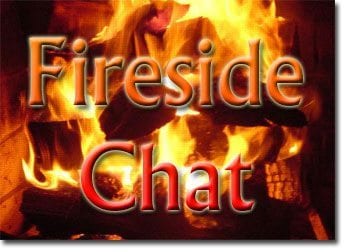 Got someone you think we should interview? Let us know!