Trilogy Lacrosse's Future Aces South, held July 15 through July 19 in Young Harris, Georgia, will feature the best 6th to 8th grade players from across the region. Top instruction, competition and exposure help players prepare for the rigors of high school lacrosse and the recruiting landscape they will face.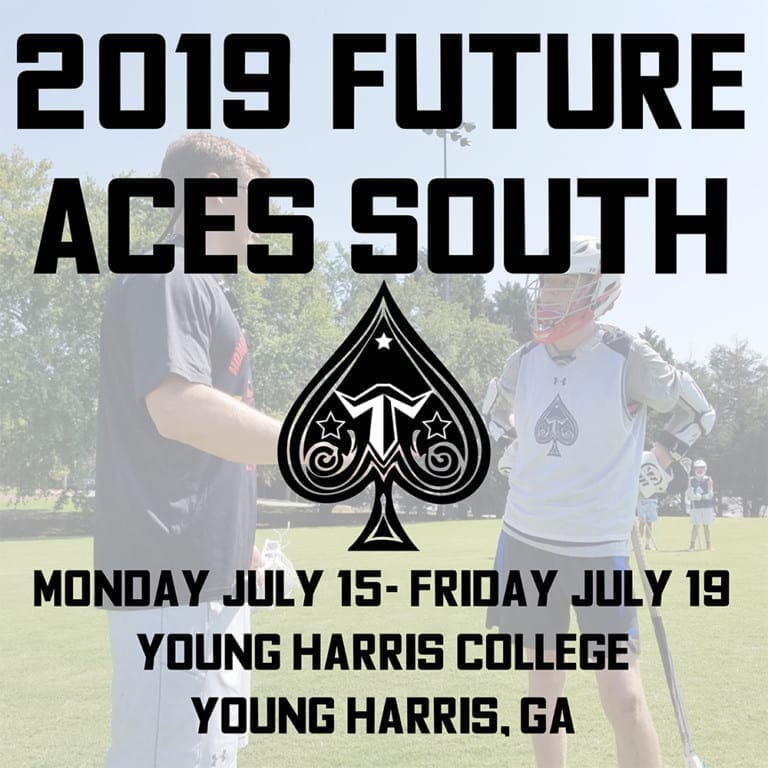 Future Aces South • Overnight Camp
WHEN:
July 15 – July 19, 2019
WHERE:
1 College Street
Young Harris, GA 30582
United States
Map It
WHO:
Boys, grad years 2023-2025
FORMAT & COST:
AVAILABLE DISCOUNTS:
March Special Offer

Register by 3/31 to receive a FREE Trilogy Lacrosse bucket hat when you arrive at camp
CUSTOMER SUPPORT:
Get real time updates from Lacrosse All Stars sent directly to your device.