If you've watched lacrosse in the past 15 years and have a pulse, then you know the names Joel White and John Galloway. The two legendary players announced on Sunday that they will retire together at the end of this PLL season.
Joel White & John Galloway Announce Retirement
The Announcement
They started their college careers together and have been nearly inseparable since. Rarely do pro athletes truly go out on their own terms, but this is one of those rare cases.
Joel White and John Galloway took to Twitter with retirement posts, stating that after the completion of this 2021 season, whether it be this weekend against the Cannons or in the following weeks during the playoffs, they will hang up their cleats for good.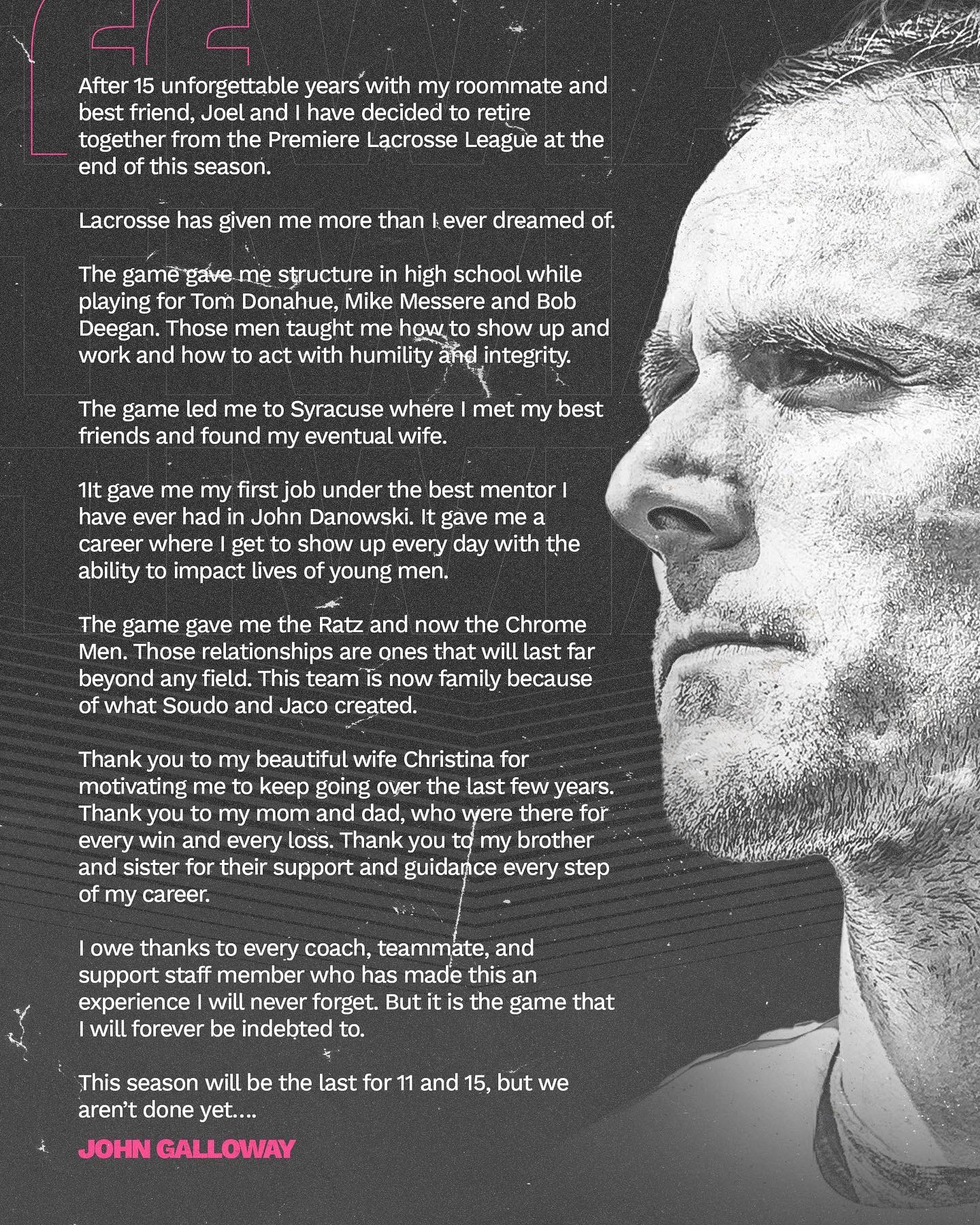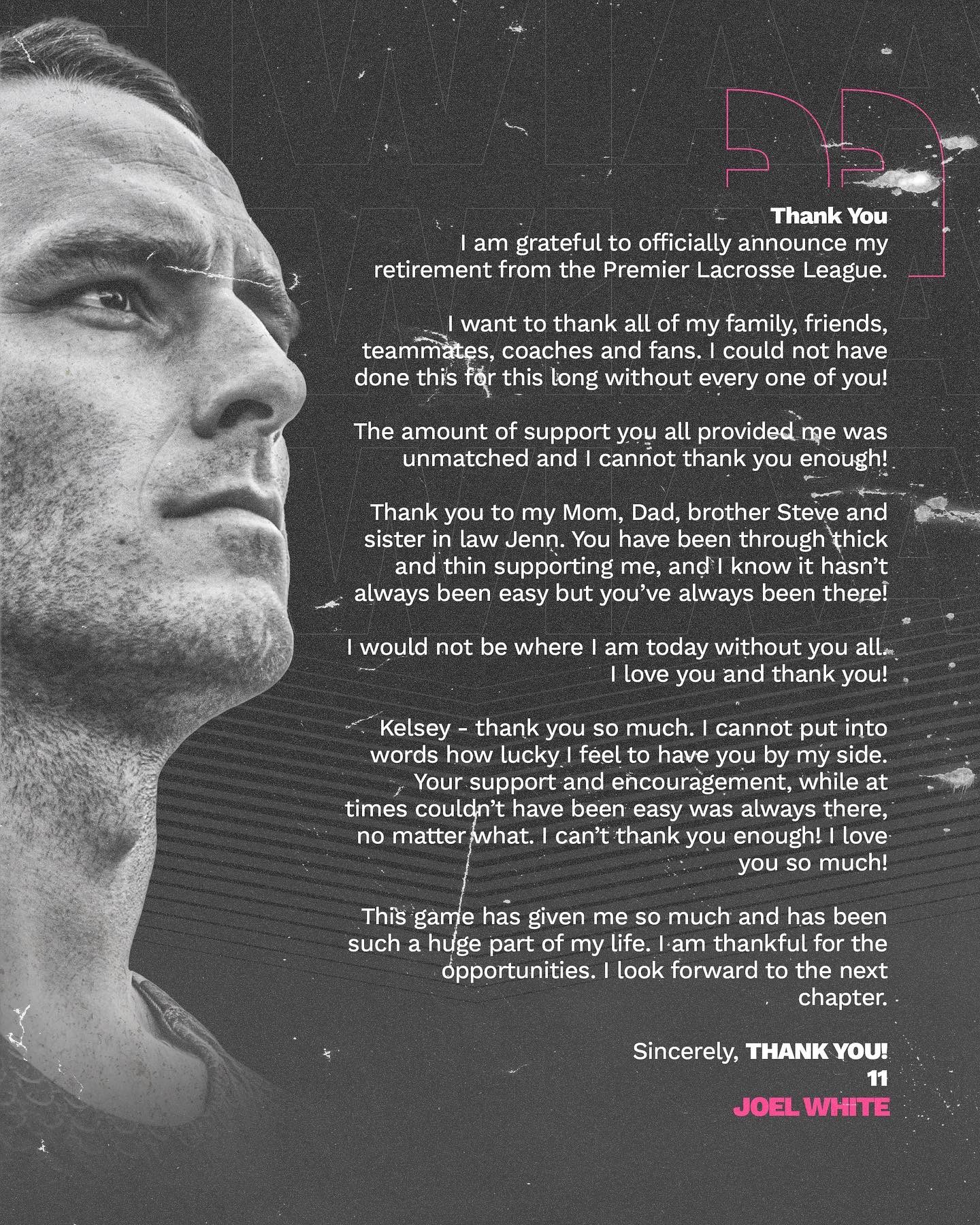 The History
Their illustrious careers began together at Syracuse in 2008. Joel White and John Galloway's time with the Orange included two national championships in 2008 and 2009 before national team and professional appearances after.
No matter where one went, the other was sure to be right behind.
The Importance
These are two players who, at any given time, were considered the best in the world at their positions. Multi-time All Americans in college, All-Pro award winners in MLL; these guys had all-time great careers, and it's only a matter of time before they enter the Hall of Fame.
Joel White was/is one of the smoothest LSM's of all time. His ability to move the ball and create offense in transition seemed revolutionary, and few things are as satisfying to watch as a Joel White ground ball.
Known for superior goalie play and his signature sweatpants, John Galloway is has one of the strongest in-net presences of all time. He gets after his defenses and makes the guys in front of him better.
The one thing that always stood out to me was his affinity for moving the ball as fast as possible in the clear. Before the midfielders even turnaround, he's probably already launched the ball towards the midline.
We already know that John Galloway is in the coaching game for what seems to be the long haul. I'm interested to see if the lack of a pro playing career entices Joel White to join a college staff. Either way, these guys have and will continue to be great ambassadors of the game.