It's official: the Spring is here. Well, it's not official according to Mother Nature, but according to us it sure is because lacrosse is here. High Point and Delaware playing a D1 game is proof! Breathe in that fresh air and celebrate. Let's Lacrosse Drop this Super Bowl Sunday away…
Louisiana Lacrosse – It's ON!
From Barry Spears: Shots from NOT the ALL STATE SUGAR BOWL HIGH SCHOOL LACROSSE CLASSIC…which was canceled due to bad weather and poor field conditions. These games, scheduled to replace the tournement, and played at St. Thomas More High School in Lafayette, Louisiana, featured Dutchtown of Greater Baton Rouge, vs. the Lafayette Hurricanes, The Dutchtown JV vs. Br. Martin of New Orleans JV, and Dutchtown vs. St. Thomas More of Lafayette.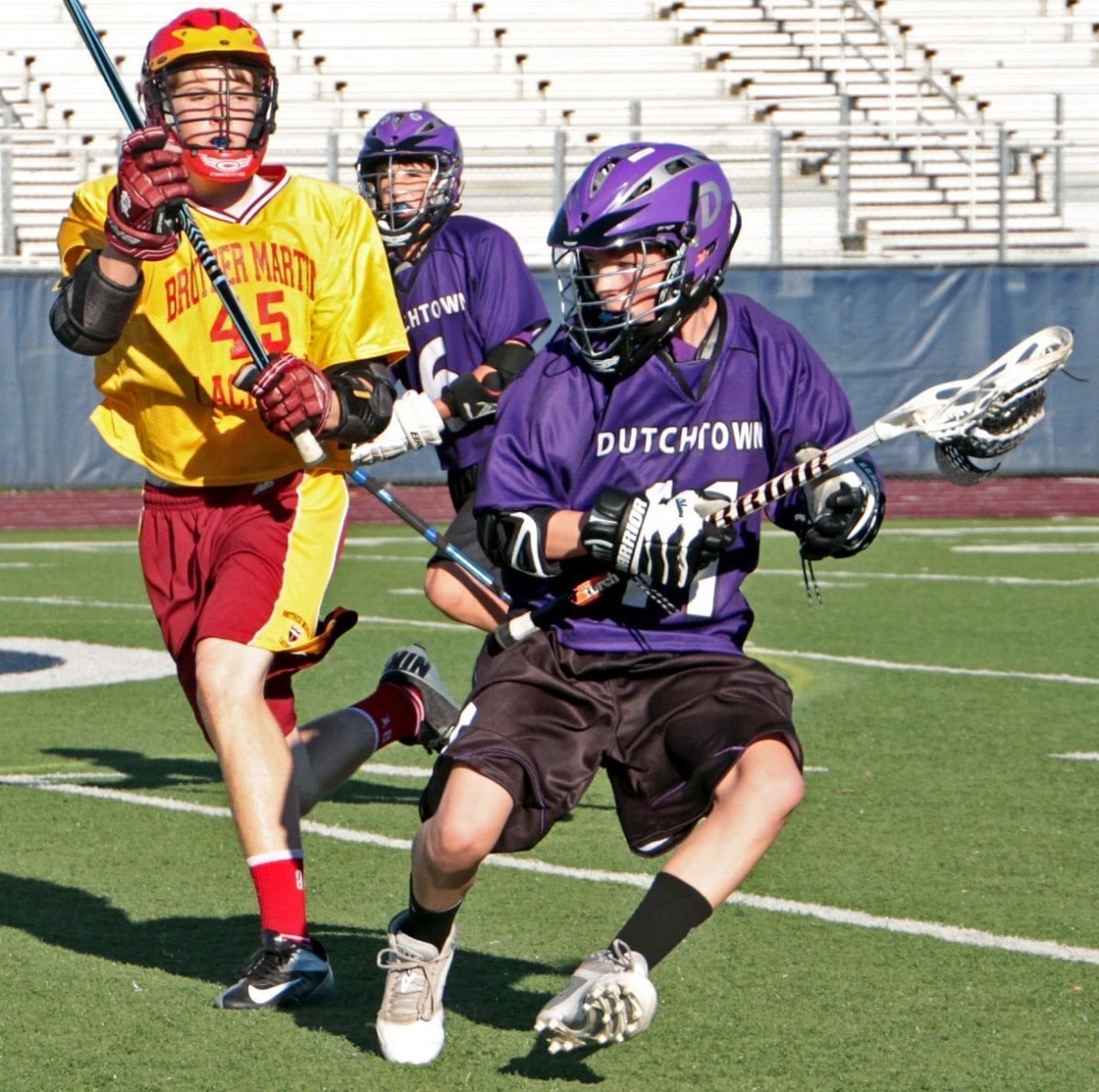 Some Still Have Snow
Jim Kennedy and the fine folks in Idaho are not getting any of that Louisiana warmth… clearly it's still frigid:
STX Shield Stringing
Looks like a super solid head, and we love the string job. Thanks to Jonny B!
60 Yard Head Shot
Hit a kid with a shot, and you don't think it's going 60 yards the other way. But sometimes it does! Thanks to Jack Clark for the find!
Is Cornell Ready?
According to Cornell, yes.
2012 Episcopal Highlights
Did they open with an Alice in Chains song? Yup. Well done.
Sometimes, You Just Need Lacrosse…
Big Hit – Legal Or Illegal?
Australia vs Virginia
https://vimeo.com/58509412
Berlin Open 2013 Anyone?