It took me about 3 seconds to say "yes" to a trip to Budapest with the purpose of jumping in with the Lax All Stars team to cover the European Lacrosse Championships. My brother is Jeff runs this shin dig with Connor Wilson and not only am I a big fan (and sideline advisor from time to time), I also care deeply about the company's mission to grow the game. Plus I have a fierce travel bug, so there you have it: two of my favorite things!
Quick Rewind: The Year Was 2001
Rewind 15 years ago when my big brother brought home a lacrosse stick. Since I wanted to be just like him, I insisted on having one too. Pretty soon we were setting quick stick records and trying to one up each other's stick tricks. Over the years I've witnessed the growth of lacrosse in my hometown, from the birth of my high school's programs to the many competitive youth team opportunities that exist today.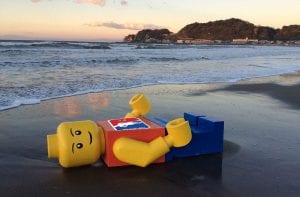 I played NCAA Division I ball at Saint Mary's College of California, where I met some of my greatest friends and persevered through both tough and rewarding stuff. Since then, I've planned teams to play in summer tourneys that have given us a chance to get the gang back together, coached youth camps, and volunteered to teach inner city kids the game. So yes, at this point I'm washed up at best… but what I've learned through it all is that really doesn't matter.
Lacrosse is a tie that binds, it's the best conversation starter, and it has taught me some of life's greatest lessons.
I'm humbled and inspired by the growth of the game just in the past few years and the opportunity to watch it all happen and play a role when and where I can. This trip allows me the chance to do just that.
I've never been to Budapest, so I don't fully know what to expect. However, after a few google searches and one episode of Anthony Bourdain's Parts Unknown, I feel well equipped to figure it out once I land and get my bag full of nearly a hundred Grow The Game® t-shirts!
What To Expect When You're Unexpecting
Alright, that's way too much about me. My story is a bore compared to the ones we'll be uncovering the next ten days.
There are 24 men's teams in attendance, and we've already published the lowdown on the #EC16 Pool match-ups. There are also 9 women's teams here – each nation relatively new in its experience with the game but passionate and excited as ever to compete (this is what my contact on the Italian team tells me, prego!). More on that as soon as I'm on the ground. Ladies-I want to hear from you!
We've also partnered with Casey Powell's World Lacrosse Foundation, whose mission is to share, support, and inspire the growth of lacrosse around the world.
As you likely already know, story telling is what we do best at LaxAllStars.com. So don't just sit there – follow LAS and CPWLF on the journey and get inspired yourself. You're never too old or "washed-up" to encourage the growth of lacrosse. Being a part of making it happen connects us all.
As I was getting ready to take off from Los Angeles, or "LAX" as they call it, and had been explaining to friends and colleagues what I'd be doing, I got a consistent response of:
I didn't even know there was lacrosse in Europe.
Well, there is, and it's about to be bigger than ever. Stay tuned!
Get ALL the #EC16 info on LAS right HERE!
Watch FULL games on LaxSportNetwork from July 28-August 6th!
Watch highlights and more video HERE, on the old LAS YouTubez!
P.S. – Is LAX a sport or an airport? We need to figure that out.