Editor's note: Our chat with Marcus Holman is sponsored by SISU Guard, official mouthguard of Team USA. LaxAllStars is proud to be working with SISU and US Lacrosse to cover Team USA any way possible!
There are countless words that can describe Marcus Holman. Dodger, feeder, finisher. Teammate, explorer, coach. If you follow him on social media, (and you should) you'll see that not one thing truly defines Marcus' life.
One aspect of his career that he has put a great deal of time and focus into is his commitment to Team USA. Marcus has been an incredible tool for the US National Team's offenses and we've seen him excel on the field and in the box. A major part of the attack in the 2014 World Lacrosse Championships, Marcus put together 10 goals and 6 assists, helping the US reach a 2nd place finish. The following summer he was named to the US Indoor roster and in his first run as a box lacrosse player, he accumulated 7 goals and 7 assists for bronze at 2015's World Indoor Lacrosse Championship.
Marcus has been an absolute staple of Major League Lacrosse since entering the league in 2013 out of an incredible career at North Carolina. Over the 63 games he's suited up for the Ohio Machine, he's racked up 159 goals and 63 assists. Continuing to step up his game, he added the two-point line to his game and has cashed in 5 times in the past two seasons. In August, he lead the Ohio Machine to their first Steinfeld Cup, with 4 goals and 2 assists, including the game-winner to be named MVP.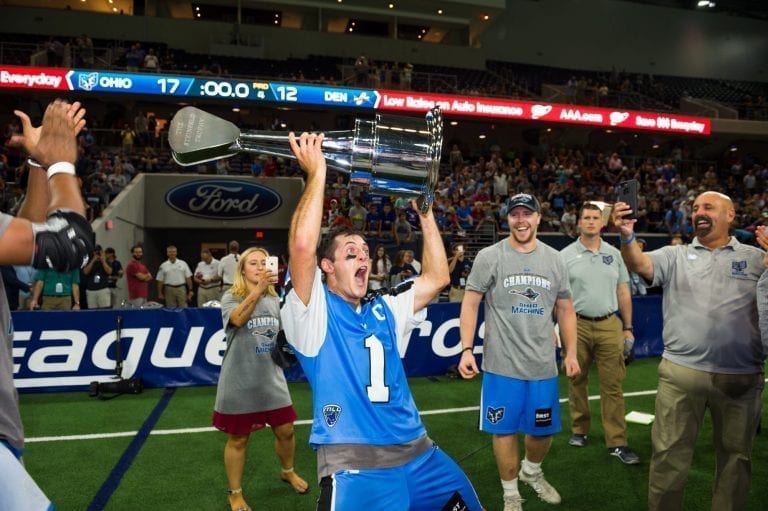 Amongst all that, he's moved to Utah and is helping transform the Utes' MCLA club into a D1 program. He's got a familiar team around him, coaching under his father and alongside good friends Will Manny and Adam Ghitelman. That's kinda the thing about Marcus. He's always surrounded by good people. Give him a good team and he's going to make great things happen.
Always on the go, Marcus found time to catch up with us about where he's at now as a lacrosse player, his look at the West, and what's next.
Interview with Marcus Holman
MD: Growing up with a coach for a father had to help you see the game in a different way, but now that you're coaching yourself, have you seen the way you approach the game evolve at all?

MH: I think anyone would agree that over time your experience helps guide the decisions you make as a player or coach. I think coaching full-time has allowed me to see the game from a holistic approach, rather then just offensive oriented like I was in college or high school. I now appreciate all the aspects and strategies that go into making a team great probably more-so than I did in the past.
Living in Utah with Ghitelman and Manny, two of the game's best, has to be great for your training on a personal level. What kind of workouts do you guys enjoy the most?
It's certainly a competitive environment. We all love playing professionally and want to do so for a few more years. We're constantly pushing each other, whether it's in the weight room, shooting after practice, hiking, or skiing and snowboarding.
You had the chance to play for Team USA field and box in back-to-back summers. How did the experiences compare?
It was a dream come true. We obviously came up short of Gold in both events, so that continues to motivate me to compete with Team USA again in 2018 (outdoor) and 2019 (indoor). But for me personally, it was such an honor to wear the Red, White, and Blue.
We didn't get to see you in action with Team USA box at the Heritage Cup. Do you have plans to continue playing indoors or was that a one and done?
I absolutely want to be involved with Team USA's Indoor team moving forward. I couldn't make the Heritage Cup due to a Utah scrimmage commitment, but I love playing box. I'd highly recommend playing if you haven't!
Now that you've been living in the West and on the ground in a non-traditional area, how far off do you think the level of play is from the East?
I think lacrosse in the Western United States will only continue to improve. As we get more and more experienced coaches at the youth, high school, and college levels the sport will grow. The knack has always been a lack of "IQ", but every year there are more and more players competing at the collegiate levels from the West.

From what you have heard and seen, how long will it be until other D1 schools in the West join Utah in going D1?
I wish I could give a definitive answer but I'd only be stirring up rumors. It would be incredible to see a Pac-12 Conference for Men's Division 1 Lacrosse. We've seen the success that the women's side of the Pac-12 has had (USC, Colorado, etc.) so it would seem logical that the men's schools could compete at a similar level.
What is the best advice you could give to a kid looking to make it to a D1 school while growing up in a non-traditional lacrosse area?
There's so many resources available online that non-hotbed players can take advantage of. I grew up in Baltimore, but I still used to watch Mikey Powell's YouTube Highlights and practice his moves in my yard. Lacrosse Film Room is a great YouTube channel as well. Outside of that, it's about working hard and trying to perfect your stick-work on a daily basis.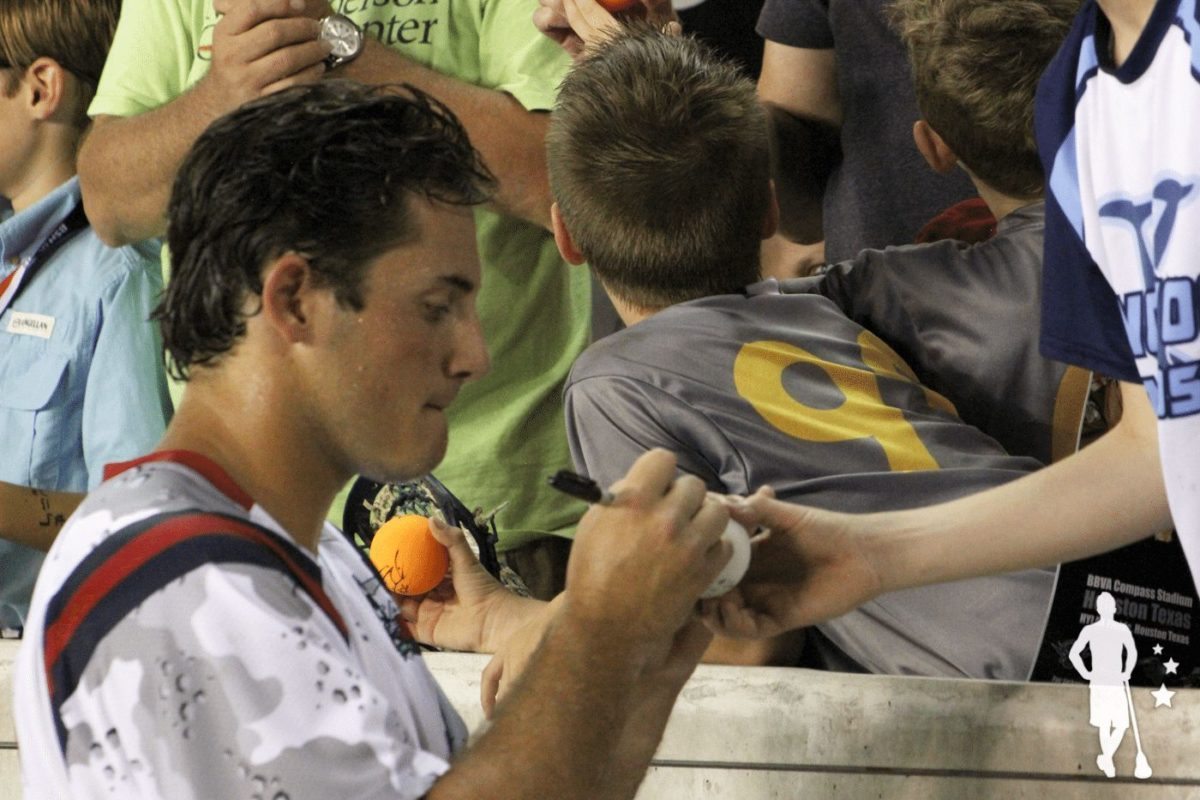 Please name one Team USA athlete we should interview…
Scott Ratliff
What is the first question we should ask him?
Name your top 3 books of all-time.
Thanks for your time, Marcus!