Editor's Note: LaxAllStars.com is proud to work with SISU Guard to power content creation across the globe. Covering events like the Menschner Cup wouldn't be possible without their support.
Box lacrosse has never been as popular as it is today. The writing on the wall is finally being read and it's pretty impossible to ignore the growth of the indoor game. From coast to coast, grown men and young kids, boys and girls alike, are padding up and giving the crosscheck a try. I'm a big proponent of the box game, and while it's great to see Americans finally taking the hint from their neighbors, it's also important to note that box is exploding internationally.
With mention specifically to Europe, box lacrosse has been keeping pace with the field game. There are obviously more field teams than there are box, to be sure, but many nations are working very hard to ensure a box program exists to complement their field efforts.
The first-ever European Box Lacrosse Championships were hosted in Turku, Finland this past July. The excitement of having a box championship held locally and affordably for European nations saw programs that we've never seen at a championship level. This new opportunity has reignited the flame in existing programs and spurned on new programs to grow and develop.
Not a New Concept
Excellent box lacrosse could already be found in Europe, of course. Tournaments exist all over Europe, such as the Mayor's Cup (Czech), Boxmania (France), Lax in the Box (Germany) and the lauded international sensation the Ales Hrebesky Memorial in Radotin, Czech Republic.
The Ales Hrebesky Memorial is at capacity, with a number of new teams on a wait-list to maybe someday be able to join the world-famous tournament. Seeing these teams unable to attend, the home club, LCC Radotin, decided to host an additional tournament. This tournament would give additional opportunities for teams to play, as well as to honor the passing of Frank Menschner. For those unaware, Frank was a great friend of the lacrosse community and the man responsible for bringing the first North American teams over to play in the Ales Hrebesky Memorial.
Do It For Frank!
The second annual Frank Menschner Cup will take place September 7-9 and will feature 11 teams representing 8 different countries. These 11 teams are up from 9 in the inaugural run, with a few new teams replacing a couple that did not return from last year.
I would like to take the time out to talk a little bit about each of these teams, and speculate as to where the chips might fall. As is tradition, I'll state the rules of speculation and by reading any words from here on out you are consenting to abide by the written law of wild speculation.
I love all 11 of these teams attending, and these speculations are just that – wild, unsubstantiated, biased, borderline silly speculation. If you do not like where your team is slotted to fall, you are more than welcome to prove me wrong. Any serious complaints with my speculations can be brought up to me in a semi-respectful tone, but conversation cannot legally start until you buy and hand me a pivo. Gotta pay the troll toll.

What Do We Have Here?
We'll start by talking a little bit about each of these teams. That way, you can sort of know a little bit about each of the teams taking the floor this September and there will be some modicum of context for my predictions.
LC Custodes (Czech Republic)
I guess we should start at the top, right? Without question, this is the best box lacrosse club on the continent and one of the best internationally traveled teams in the world. These boys won the Ales Hrebesky Memorial this past April, and the home team will look to lock up another trophy for the clubhouse.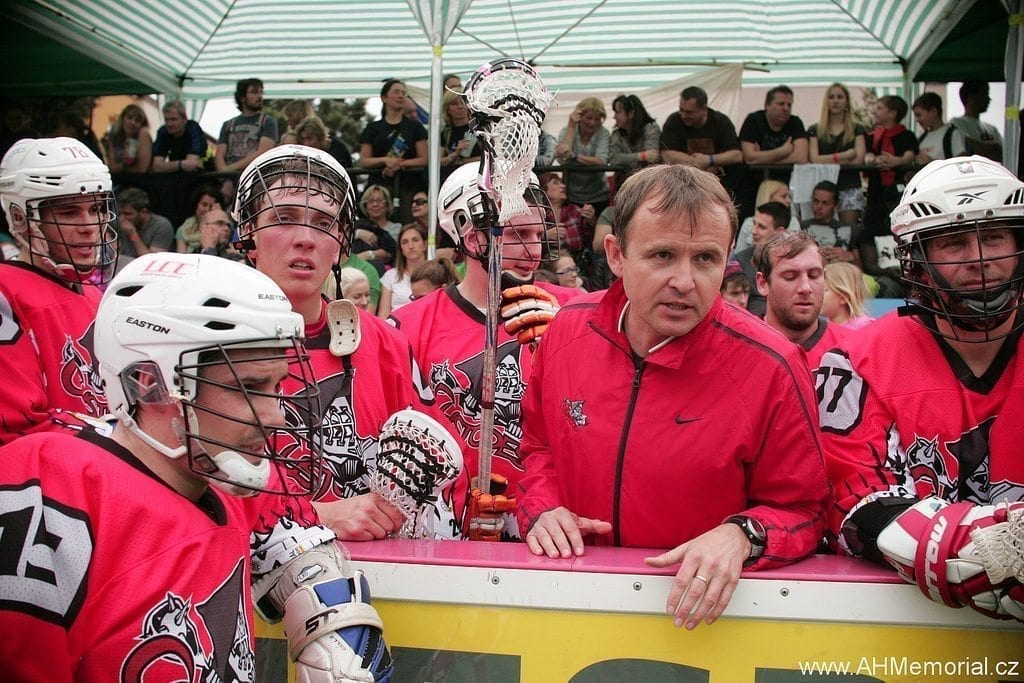 I would go on, but everyone is sick of hearing about how good these guys are! I'm a big fan of the club and these are some good friends of mine, but I'm more interested in seeing who will be the team to knock them off!
What to watch for: The usual suspects of Pesek and Skala are no-brainers, but keep an eye out for Matej Barak. Barak is one of the younger Custodes and will be one of the next generation tasked with continuing the legacy of LCC. Also have your cameras ready, as we think we might see Dom smile once or twice over the weekend… but no promises.
LCC Wolves (Czech Republic)
The answer to that question could be: never. The Custodes and Czech lacrosse as a whole enjoy continued success because they're doing it right, and they have a successful youth program. A lot of European clubs struggle to enjoy any sort of longevity, as guys unfortunately get old and have kids and all other sorts of dumb excuses with no next generation to fill their roles.
The Czechs start em young and these kids grow up tough. This team will be young, but they will likely have more years box experience than a majority of the other teams combined. A lot of these Wolves will be in top form, as some of them have just finished competing in the U19 Box Lacrosse Challenge hosted at TJ Malesice's newly renovated box.
What to watch for: Coaching is one of the greatest aspects of Czech lacrosse. Although (to the untrained ear) Czech sounds pretty aggressive and hostile, these kids are getting great instruction and encouragement from the founding fathers of Czech Box Lacrosse. Also be on the look for Honza "the Hammer" Polak after a strong showing with the Glasgow Clydesiders' run to second place in the AHM this spring.
The Menschner Men (The World)
Truly in the spirit of Frank's legacy, this team is all about offering up the opportunity to more and more guys from all over the world to come and play box lacrosse in truly one its most iconic settings. Last year's Men brought home a third place trophy with a completely random roster with something like 11 nationalities. This year's team will feature a few of the same returners, but true to form, we really have no clue where the bulk of these guys will come from.
Frank was a Philly box guy, and I'd put money on a couple of Americans from the area. That said, I'd put more money on the thought that this will be an international collaboration of great guys from all corners.
What to watch for: Chemistry was an impressive component to last year's success. It'll be interesting to see if this team can bond the way last year's team seemed to instantly gel. Great people play great lacrosse together, and so I would expect to see a great team on and off the floor.
Dreadlax (U.K.)
If you aren't familiar with this club already, that's alright, but it's not alright anymore. Dreadlax is an international travel club based out of the U.K. that has been bringing teams to tournaments all over Europe for a number of years now. Dread Towers will look to follow up on their fourth place finish from last year.
With added competition, we might see the boys run into a little more trouble earlier on that might prevent their advance out of group play. I wouldn't dare rule out the Dread, but a short bench will make things a little more difficult for the boys.
What to watch for: Goaltending was a big plus for the Dread last year. My good friend Chris Kunert won Goalie MVP in his efforts to get Dread their fourth-place finish. However, this year, the Vienna Monarchs are playing in the tournament as well, and Kune is Austrian, so we'll see which pipes he holds down.
Vienna Monarchs (Austria)
Speaking of the devils. This Austrian club has been coming to the AHM for years, and have a notorious reputation for winning games that would have Vegas losing their shorts. Year in and year out, these guys grind out over top tier teams and turn tournament tables upside down. This tournament is host to a few newer clubs, and with that lack of cohesive experience, I would venture a guess that the Monarchs will do well.
The only thing that might keep Vienna from advancing would be an uphill battle with LCC. However, in this tournament even a losing team can get some points on the board, and if you've learned anything in the past paragraph, don't write off the Monarchs.
What to watch for: Keep an eye out for the ridiculous red helmets. These two offensive powerhouses belong to the Czech club of Pardubice, I believe, but have played with the Monarchs for years. Also, as I mentioned in the Dreadlax assessment, goaltending is a question. If we don't see Kunert, we might be seeing Patrick Falb, who is a slightly less experienced goaltender than Kunert. Falb stood tall for Austria in the European Box Lacrosse Championships and kept a lot of games tight for the boys.
Bratislava Bats (Slovakia)
Anywhere you find the Czechs, you'll find the Slovaks. The Bats definitely have a smaller pool to draw from, but these guys are well traveled and anywhere there's box lacrosse, the Bats will be there. A number of the Bats played on the Menschner Men last year, where I became more familiar with their style of putting the biggest guys on offense and the quickest guys on defense.
These are some big dudes that won't necessarily dodge past anyone, but rather run right through you. Sending quick doubles isn't always the solution, as you'll see a variety of behind the backs and other creative passing from the Slovaks to find the easy finish on the back door.
What to watch for: A lot of the scoring will come from the big lefties. Aggressive picks and high flying dives will create goals for Rydlo, Jeck, and Englis. If these three guys are having a rough morning from all that god-awful stuff they brought from home, the Bats will have a hard time. If these three are on, you'll see a lot of other scorers step up as well, as teams look to try and stop the big three from doing what they do best.
Box Monkeys (Finland)
I really like these guys. The Box Monkeys play in the Finnish National league and I believe consistently come in second place. I'm fairly certain a few of the Box Monkeys were on the Finnish National team for the EBLC in Turku this past July, and so we'll see if that extra bump in experience can get the box monkeys where they want to be on the leaderboard. Finnish box is hard-nose box lacrosse with a focus on skip passes and setting painfully hard picks to get open shots.
Traditional Canadian box has definitely rubbed off on these guys and it's been awesome to see the Finnish guys skyrocket to the top tier of European lacrosse.
What to watch for: If memory serves, the Box Monkeys took a LOT of penalties in 2016. That hard-nose style is the best way to match up against Czech offenses, but that's a fine line you need to walk and penalties are lethal in short tournament-style games. Also be on a look out for the Box Monkeys Coach/Manager/Spirit Animal. He's hard to miss, and if you're able to make it to the tournament, you're 200% likely to have a beer with this guy… whether you like it or not.
Old Dogs Plzen (Czech Republic)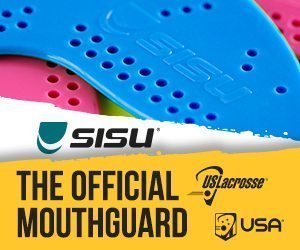 This is one of the clubs I honestly know least about. They play in the Czech league, but I don't think they enjoy much success in the league. Traveling about an hour by train to Radotin, I'll get my first real look at the Old Dogs. The only thing I really know about the club is that a really awesome kid from the club brings me a t-shirt every year to the AHM and I give him a shirt or shorts in exchange. I'm looking forward to actually seeing what these guys are about. The moniker of Old Dogs makes me think that they're an older team, of course, but with my luck the Czech track team is going to show up in box lacrosse gear.
What to watch for: The Old Dogs are anyone's guess. The only known is that they're a Czech team that plays Czech-style box lacrosse and they've been playing it against other Czechs. That sentence sounded ridiculous, but honestly that might be the most accurate description of the Old Dogs' strength. They know how to play, and they've been doing it a while. We shall see!
Polish Eagles (Poland)
One of my all-time favorite groups of guys is the Polish Eagles. The Polish program in general has been doing big things, but it's the fortitude of the few Polish Eagles that have been traveling to Prague for years and years that get my utmost respect. The scoreboard isn't always kind to the Eagles, who have traditionally traveled with a small bench. This past year we saw a surge in Polish interest in box lacrosse with the EBLC looming, and the hooks of the game seem to have sunk in deep. The Polish have never gotten worse, and continue to improve all over the floor.
These guys sleep in the gymnasium, travel by bus or car or whatever's cheapest, and they are there from the first whistle until the last, soaking up all the box lacrosse they can get. Four teams from three countries recently competed in the U19 Box Lacrosse Challenge, and one of those teams was a never-before-seen Polish U19 box team. That right there warmed my heart and I continue to support their endeavors. I'm calling it now, the Polish Eagles will ruin someone's tournament this year.
What to watch for: The Polish have some meat on D, and they've only just begun to understand how to really use that natural size to their advantage. If these big boys decide to get mean and rough, I think we'd be looking at one of the better Polish defenses we've seen to date. Complimenting the size on defense is a rapidly-improving offense. We're seeing the Polish get on the board and stack up goals, even in games against much more experience opponents.
GSI Grizzlies (Norway)
I'm really excited about this one. We saw a Norwegian team play in the European Invitational (E-Box) in the week leading up the AHM in 2017, but to my knowledge this will be the first attendance in an actual tournament for a Norwegian team. I had to do some Googling to find out about the Grizzlies, but they seem to be a university based team out of the city of Grimstad.
Their online presence looks great and it looks like they have a pretty impressive player pool in Norway. I'll be curious to see what comes in for the Grizzlies! Welcome to the party, boys!
What to watch for: Norway turned a lot of heads at the European Championships in Goodoooolllloooo, Hungary in 2016, and I'm advising against overlooking the Norwegians. The native born-and-bred Norwegians upset an NCAA experienced Irish team using their athleticism and awesome team offense. I never had a 'best player' picked out from the Norwegians because they really did share the workload. I'm interested to see if any of the elements of the Finnish box game have rubbed off on their neighbors.
Glasgow Clydesiders (Scotland The World)
The team that no one likes. Originally a team based out of Glasgow, Scotland, the Clyde has seen a loss in interest from Scottish players, but has thrived on acquiring new players from all over the world. The Clydesiders have traditionally played for the "Clydesider Cup" at the AHM, which is the notoriously popular 17th place game, the winner of the loser's bracket. This year, we saw the Clyde make a run that quite literally nobody expected all the way up the table to second place, falling short against the home team in the Championship… on Czech national television.
The Clydesiders have recently had a surge in membership as a club, and have started adding tournaments to their schedule to try and join the ranks of LCC and Dreadlax as "International Clubs."
What to watch for: Expect a smaller roster than the AHM crew, but a very versatile group that can run both ends of the floor. You won't have to keep an eye out for the boys off the floor, as these boys are hard to miss. Blue collar play on the floor is complimented with blue collar play at the Chinese Disco. I guess you can also watch out for me. I'll be running with my good buddies in my fourth appearance as a Clydesider. I just really like wearing a kilt.
Projected Finishes
The only thing to do now is list where I think all these teams will wind up. In no particular order, I'll be lumping in groups where I believe these teams will all wind up.
1st – 4th
LC Custodes
Glasgow Clydesiders
Bratislava Bats
Vienna Monarchs
5th – 8th
Box Monkeys
Menschner Men
Polish Eagle
LCC Wolves
9th – 11th
Dreadlax
GSI Grizzlies
Plzen Old Dogs
I have my reasons, some stated in those paragraphs, some I'm keeping to myself because they're either unsubstantiated or just plain inappropriate. I really see some great games towards the "bubble" as to who makes the escape from pool play into the semis, as well as a very tight grouping in the 6th-8th place region.
All of this could be wrong. Odds are, I'm certainly wrong. However, I've gotten a little bit better at this as the years of watching and participating in European lacrosse have gone on. I'm willing to bet some plastic cups I'm fairly accurate. The whole "guessing in groups" thing is brilliant on my part, because I get to be just a little bit off the mark and still be right. College.
Can't Wait!
In closing, I'd just like to thank you for taking time out of your busy day (can't be THAT busy…) to read up on the clubs that will be present at the second annual Frank Menschner Cup in the Czech Republich from September 7th through the 9th. I'd like to welcome you to watch along via LCC's youtube channel where you can watch games live, or after the fact if your time differences don't really match up.
See you out there!