Home
Authors
Posts by Brian Witmer
Brian Witmer
While I loved playing college lacrosse, I'm here to talk about what you should be doing after college lacrosse - you should go play lacrosse in Australia.
The planet is too big of a place to put all lax news in one place, but we're attempting to do it in our first World Lacrosse Update!
Sam Mackinnon was known lovingly as "Dregsy", after a difficult battle with a brain tumor, has passed far too soon at the age of 23.
Just try to stop Brian from globetrotting for his love of lacrosse. This time it was Vegas for the 2017 Sin City Box Classic. Prepare for a doozy.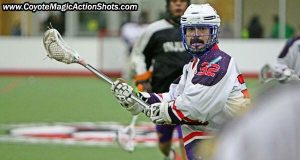 It's that time of the year when men's box lacrosse teams convene in Las Vegas for the 2017 Sin City Box Classic! Here's the field of 10!
Brian Witmer traveled 10k miles for the love of lacrosse, this time for the Singapore Spectacular!
Elliot Couch is doing amazing things to Grow the Game in Kenya and Malaysian Borneo with Kids Lacrosse the World!
Brian Witmer details his 8.5k mile lacrosse adventure because we are all just looking for a couch to crash on!