Last weekend we had three NALL games. This time we're hoping for at least one, as the 0-3 Rhode Island Kingfish head down (snowstorm permitting) to Baltimore on Saturday night to face the 3-2 Bombers.
The Bombers just finished splitting a two-game series in Kentucky, while the Kingfish were on the receiving end of a pretty serious beating courtesy of the Boston Rockhoppers. As far as the last time these two met, the Kingfish played Baltimore very close throughout, even taking a late lead before five unanswered goals (and some clutch Ginny Capicchioni saves) in the fourth quarter sealed a 12-8 Bombers win.
Photo Credit: 24 Seven Lax – check them out!
If the Kingfish are going to tie up this series, it starts with face-offs and loose balls. The game against the Rockhoppers last weekend got out of hand so quickly because Boston was essentially playing winner's ball on their way to ten unanswered goals. Joe Evans has been steady enough in cage, but there's only so much one person can do; and if Baltimore gets the chances, their offense is capable of running it up.
It's no coincidence that when the Stickhorses beat the Bombers on Sunday, they led in both categories and kept the game fairly low scoring. And speaking of scoring, they'll need some of that too. Rhode Island scored 14 goals in their first game and only 15 in the two games since; somebody needs to step up and help Mike Maggio out.
James Synowiez and Justin Otto might do just that. The two lefties were traded and let go by Baltimore, respectively, and Rhode Island picked them up immediately. These two provide a tandem that plays well together on the lefty side, and both were scoring mainstays for Team LaxAllStars.com in 2010 and 2011, in the NYC box league.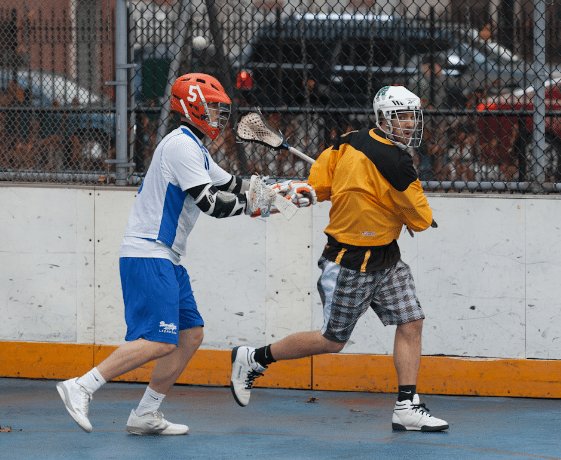 For Baltimore, the answer seems pretty simple: just keep shooting. Of the 86 shots the Bombers managed to toss up during last Friday's game against Kentucky, 70 were on goal, which equals a long day for any goalie. Matt "the best shooter in the NALL" Hickman wasn't in the lineup the last time these teams met, but things have been going pretty well for him lately, so expect more of the same from him, Andrew Wasik and the rest of the Baltimore offense.
The first half of Rhode Island's season didn't quite go as planned, and that Boston game left them staggering against the ropes. If they're looking for a second half comeback, it has to start this Saturday, 8:00 pm in Baltimore.