Main photo Copyright – Jon Bogen
Lacrosse is growing all over the world, and Scandinavia is no exception!  In fact our amazing game has made it all the way to beautiful Norway, and I think most of our readers will be shocked to learn just how quickly it has taken off!  I was recently contact by Rune Andrerson of the BI Lions Lacrosse Team, based out of Oslo, and Rune educated me about lax in Norway a little bit.  After hearing more, I definitely want to get over to Norway and play some lacrosse in the near future! Check out the basic info on Norway Lacrosse below, as well as an interview with Rune!  And yes, this lacrosse team has a cheerleading squad that travels with them.  Lax in Norway is serious!
The sport of Lacrosse came to Norway in 2004 when students at NHH (NHH is a Norwegian Business School) formed the first team.  After a couple of months, some guys from BI(Another Norwegian Business School) followed, and they got their own squad of players together by 2005.  And since then, t
he sport has grown very quickly!  Today there are probably a total of 8-10 active teams in Norway, and they often arrange tournaments to practice their skills and exchange experiences with the game.
Photo Copyright Johan Tveit
The Lacrosse team at the Norwegian School of Management, BI is one of the oldest teams in Norway and Rune and the rest of the guys on the team are often competing to be the best in Norway as well.  In 2007, the BI Lions were Norwegian Champions.
Right now there are probably about 200-300 active players in Norway, but in late August the BI Lions held a tryout and it was attended by around 180 students, who had all signed up to try out.  The team only had about 20 open spots, but the fact that almost 200 people wanted to play lacrosse bodes very well for the future of the sport.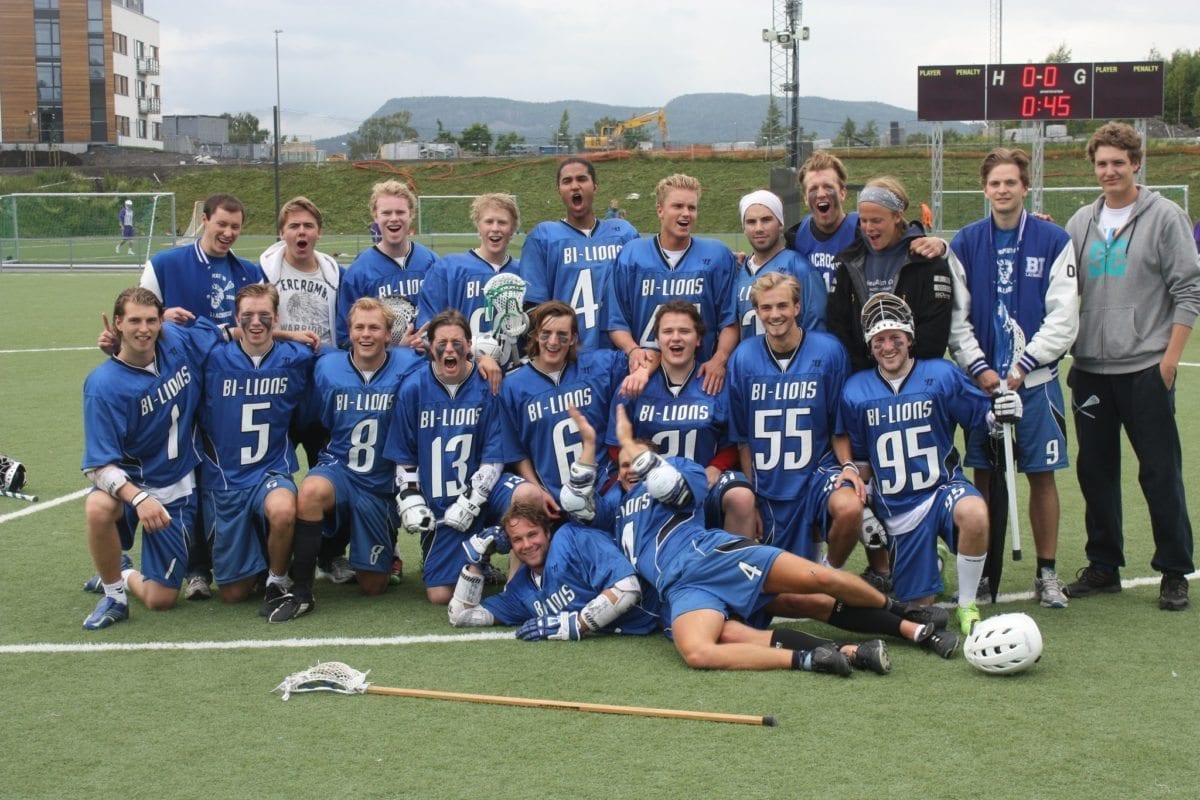 Here is a list of all the current Lacrosse Teams in Norway: BI-Lions Lacrosse (Oslo), HiO Kings Lacrosse (Oslo), Oslo Legends Lacrosse (Oslo), UiA Studs Lacrosse (Kristiansand), GIS Grizzlies Lacrosse (Grimstad), NHHi Vikings Lacrosse (Bergen), BIs Chiefs Lacrosse (Bergen), NTNUi Lacrosse (Trondheim).
To get a little more info on Norway lacrosse, I got to email back and forth with Rune, so check out our question and answer session below!
The BI Lions held tryouts a couple of months ago, and the turnout was awesome.  How did you test the new players?
The students were tested out in strength, stick skills, fitness training etc.  Now we are 40 players on the team and we are very happy with the result. The rookies are training hard and are following LaxAllStars.com and youtube to get tips and more motivation.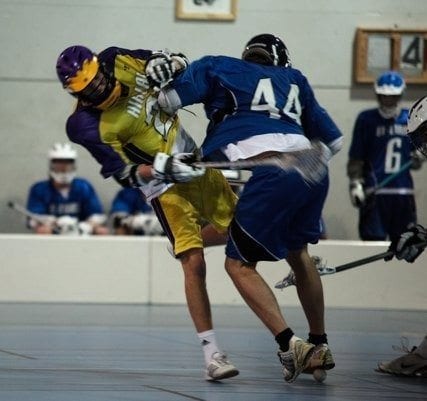 Photo Copyright – Jon Bogen
Tell us a little bit about the Norway National Team!  Do you know anything about the goals for that team?
We also have a good Norwegian team, which is working and training hard for the goal of the European Championships in Amsterdam 2012.  On our team we have and have had several players that play and/or played for the National team, and we are very proud to see that we are doing something right to build up good players.
When did you start playing lacrosse?  And what is your role/job with the BI Lions lacrosse club?
The first time I ever tried lacrosse was last year. So if I should answer your question; I started to play lacrosse last year.  My role in the BI Lions club is first of all an attack player, and I also sit on the board.  I am responsible for the web and publishing for the team.
Do you play for the Norway National Team? Will the team be heading to Denver in 2014 for the FIL world Championships?
Unfortunately do I not play on the national team, yet!  It was an open tryout in Oslo two/three weeks ago, but I was unfortunately not In Oslo that weekend.  We had 6 players participating, and 3 of our players made the first cut.  So we are crossing our fingers that they will make the final draw.  While I don't know for sure, I expect them to participate the World Championships in 2014.  One of my biggest goals is to make the national team and represent Norway in World Championships, 2014.
Is there women's lacrosse in Norway?
The first women's lacrosse team was established last year (in 2010) at the HiO Queens (Oslo University College) and after a year with hard training and no one to compete against, now finally after a year, the second team was established this fall.  But the team is at the other side of the country, Bergen (west coast). So I think both of the teams are looking forward to meeting each other in the next tournament.
Where do players in Norway buy lacrosse equipment? Is it hard to get? Do you have to order it from the United States or other parts of Europe?
We often order stuff from lacrossemonkey.com, laxworld.com and some other internet shops that ship to Norway.  But it's not always so easy to order stuff from the US.  For example, we can not go to the store and ask a salesmen what he think about this product or try the different sizes on, etc.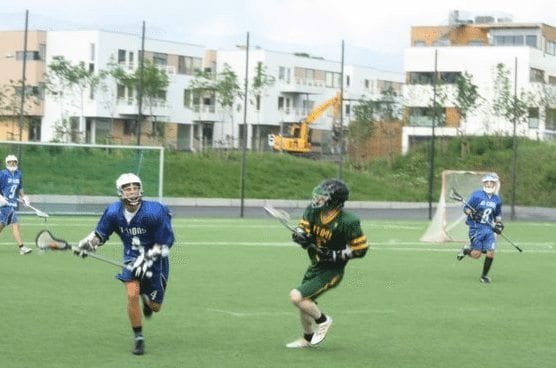 Have any American players come over to play with you and teach the game?
In our team it is only students who play, so at the school it's a lot of exchange students.  On our team we have one exchange student from Minnesota and he has played lacrosse for many years, so he is a good supplement to the team.  One of our other players went abroad for a semester and was an exchange student at Texas A&M University and he also played lacrosse for their team. He learned a lot, and he is now our coach.
Also many other teams in Norway have had players from the US and also New Zealand.  And we appreciate that they will teach us more about the game and give us feedback.  Many of our schools have exchange agreements in other countries and many of the lacrosse players try to make the team at their US school, or at least train with them and learn a lot, and then bring the new knowledge to the team.
If you have 180 players interested, would you ever create TWO BI Lions teams?
We have already two teams!  We have one rookie team and one "old boys" team.  20 players on each team. But it is possible for the rookies to play on the first team and for an "old boy" to play for the second team.  It depends on how good the effort is, and how much they push themselves at the training sessions, and of course how good their stick skills are developing; so wall ball is also very important.
In the US, most lacrosse players get along with each other, even if they are on different teams, because we all play the same sport. Is it like that in Norway?
It is the same here in Norway. At the court we play at different teams, but after the matches we are friends and go out and eat and drink with each other.
How big can lacrosse become in Norway? Do you guys play any box lacrosse?
The Sport of Lacrosse can be very big in Norway, of course it can not be as big as skiing, soccer or handball, etc.  But from 2004 until today, the game has grown very fast, and it will grow even more. I know a lot of the "old students" have plans to start a private team, which will not be related to the universities like the teams are now.
We also plays box lacrosse. We just came from a box tournament in Bergen.  However, we do not play in a hockey rink, but in a normal gym/handball/basketball court. But many of our players love to play box. It's more intense!
When is your season? Do you play in the Summer too?
Our season starts when the school year begins. Our first tournament is in Lund, Sweden (South of Sweden). In Sweden we normally meet Norwegians and Swedish teams, and we can test our strength against other teams and players. This tournament is in September.  Over the summer we just plays with friends or train with members of the team.
Here are some tournaments in Norway this season 2011/2012:
Sept – Field in Lund, Sweden.
Oct – Box in Bergen, Norway.
Jan – Field (indoors) Oslo, Norway
Feb. – Box in Kristiansand, Norway
March – Field in Trondheim, Norway
But we often also have training matches against the HiO Kings and Oslo Legends in addition to the above tournaments.
Awesome answers, Rune!  Thanks for taking some time out to speak with us about Norway Lacrosse!!!!  We're excited to see how much the game is growing, and we're definitely going to try our best to come to Oslo to play some lacrosse sometime soon!
WHO WANTS TO GO TO NORWAY FOR SOME LAX?!?!?!?!
Was that not enough motivation to go to Norway?  Well maybe the fact that the BI Lions have a cheerleading squad will help!  The MIDAS cheerleading squad cheers the team on at tournaments and games… VERY COOL!  And I can guarantee your school probably doesn't have that.  Norwegian lacrosse is looking better and better by the minute!