The Syracuse Orange will roll all the way down the freeway to Baltimore, Maryland, this Friday. The mission? Squeeze out a victory against the Johns Hopkins Bluejays. Orange bluejays juice.
If you're a Hop fan, you get it and you hate Oranges as much as Kyle Harrison hated the thought losing to Syracuse. If you're a Cuse fan, call our boy Uncle Ric if you have any problems with the way the game turns out.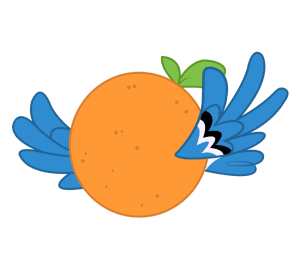 Here's the truth fellas: There are probably more former Hopkins players who don't remember late nights in Syracuse than there are total players on Bluejay historical rosters all added up. Go figure. Lacrosse makes friends, and we all want to be part of the team.
IN YOUR FACE was started as a fun hobby and way to give back to the NCAA DI Lacrosse community to which we are so devout. So in the words of our dear compatriot Rodney King, why can't we all just get along? 
Listen, we get it. We're a BIG deal. If there's only room for one lacrosse podcast then we get the room because we deserve it more than anyone else. You may be right. But at the same time, you deserve a pie IN YOUR FACE.
Lacrosse makes friends. Just look around: there's absolutely no shortage of friendships in DI ball. Desko and Petro may not be besties at Homewood this weekend, but you must know they text each other every night before the bed.
Now just listen to our podcast and feel better about yourself today. Okay? We're about to convince you that orange bluejays are real.
https://soundcloud.com/lacrosseallstars/in-your-face-31517-gotw-syracuse-at-hopkins
Connect with @INYOURFACE:
Twitter • Instagram • Facebook • YouTube • Soundcloud • iTunes
Want more on the NCAA Division I grind? Ryan Conwell is back with and this time he's wearing a Superman cape. Check it out:
https://laxallstars.com/ncaa-d1-super-rundown/