Editor's Note: Our 14 FIL World Championships pool preview articles are powered by our friends at Lax Hut Village, a global supporter of lacrosse clubs and programs. If you and your team want to Join the Tribe, click here to get fundraising!
The 2018 World Lacrosse Championships are rapidly approaching, and we couldn't be more excited! Netanya, Israel will play host to the 46-team tournament that will decide a World Champion, as give a finite ranking to how one nation stacks up compared to another. Our coverage of these games has been and will be thorough and complete, continuing now with this series detailing the 14 pools (13 of 3 + Blue of 6).
There is no particular order I'll be going in, and today's decision is to go with the Plum group of New Zealand, Spain, and Croatia.
This pool will see three teams that have either never seen each other, or haven't seen each other in quite some time. We'll see how far two established teams have progressed in developing lacrosse nations, as well as what the newcomer will look like in their debut.
PLUM – 2018 World Championships Preview
New Zealand
New Zealand was added as a full member back in 2005 to the Asia-Pacific Lacrosse Union, with their first appearance on the world stage coming in 2002 in Perth. New Zealand finished 15th of 15 in their first ever appearance, but today's New Zealand has improved in leaps and bounds in these past 16 years.
If I were swimming it I wouldn't think so, but New Zealand enjoys a relatively close proximity to Australia. That relationship and diffusion of lacrosse talent and support has spurred on lacrosse development in an already sporting culture.
2014 saw the Kiwis running wild and perfect through pool play as well as a play-in round game against an established staple in international lacrosse, the Netherlands (14-10). The first loss that New Zealand suffered was at the hands of the Scottish team by a mere four goal differential. Had things been different, the story of the tournament may have been about the Kiwi run to a solid finishing spot and not the Scots.
New Zealand hasn't been too active in recent months, only participating in one major international tournament. The Southern Cross Tournament in Australia was an excellent gathering of Australia, New Zealand, Hong Kong, Taiwan and Japan.
Spain
The Spanish just hosted the party of the year, and thanks to the Barcelona Dracs we got quite the qualitative look at what some of these national teams are going to look like in Netanya. The Barcelona City Tournament and the Spanish National Team played host to Norway, Netherlands, England, Germany, and the University of Notre Dame.
Spain has been a silently rising power in Western Europe, but they still need to find that one solid win over an established opponent in sanctioned international play to define themselves. An impressive win still proves elusive, but there are signs of spunk. 2014 had the Spanish losing the 29th place game, but were bumped up to 29th place anyways, as Thailand was found to have brought an illegal team and therefore moved to dead last.
Spain's first entry in the World Championships was 2006 in London, Ontario where a respectable 17 of 21 was earned. That may sound a little off, but for a first-year national team, all wins are huge wins in propelling the players, coaches and organizers to do more work to improve in the future.
Croatia
Being the new kid on the block is never easy, but we're excited to see Croatia make their debut. The fledgling program has had a lot of support, and it's very exciting that after all this work the efforts can be put to the test on the field for the world to see.
Croatia boasts a healthy four-team league last I was able to count. The capital city of Zagreb is the central hub for lacrosse activity and is home to the Zagreb Patriots and Zagreb Bulldogs, with the other two teams being the Split Legion and the Varazdin Royals.
Croatia attended the 2016 Euro Championships as a festival team. Festival teams are not official participants of the tournament, but as far as getting bang for their buck, I believe they got all the minutes and experience they could absorb at half the cost.
Also: this guy might be in goal!
White Group Matchups
New Zealand vs. Spain
Thursday July 12, 09:15 Wingate Field 5
Spain will be tested right out of the gate and with (arguably) their tougher matchup of the pool, we'll also see the Spanish have that opportunity to get a win over an established and formidable opponent. New Zealand won't be rolling over to hand it to them, and what comes off that New Zealand bench will do quite the contrary. I anticipate seeing a physically dominant Kiwi defense back by North American experience on the offensive end.
Spain vs. Croatia
Friday July 13, 14:45 Wingate Field 5
Croatia will be afforded the luxury Spain was not, as their debut will be against the 2-seed in the group as opposed to Spain's first match with the 1-seed. This 2 vs. 3 seed should be a win for an established and experienced Spanish team, but the opportunity once again is offered to the underdog in the new kid that nobody really knows anything about. If Croatia comes out hot and has a few tricks up their sleeves, the Spanish will need to really buckle down and play the way we saw them play at their peak in Goolodollloooo at the European Championships.
Croatia vs. New Zealand
Saturday July 14, 14:00 Wingate Field 2
The common consensus is that this will be a tough day for the Croatians. A fledgling team stepping on to the field for only the second time ever in FIL sanctioned games will be tested by the 12th best team in the world. I don't honestly know what saving graces Croatia might have in their favor, but they'll need to have all their ducks in a row if they hope to stave off a Kiwi team that's looking far past group play.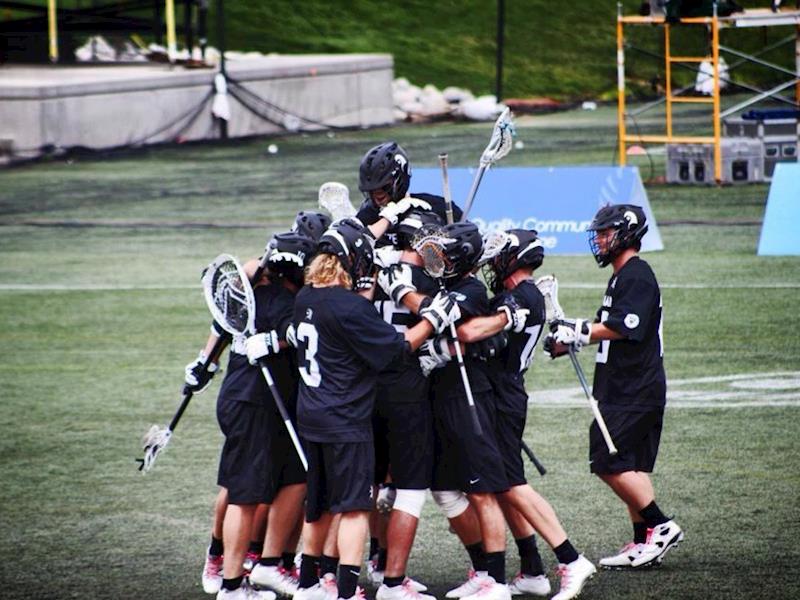 Sidenotes:
We can't mention the New Zealand boys without the Haka, can we? One of my favorite moments from 2014 was Scotland singing their anthem (one of my favorites) directly to the New Zealand team. In all black uniforms, a presentation of the Haka was then given with an extra gusto, followed in return by Scotland singing a second verse of "Flower of Scotland". This was again met with a second verse of the Haka, and there was an intense moment where neither team would move from the field. Officials had to come in and essentially kick everyone off the field so the game could start.
Spain has been one of my favorite places to visit, especially Barcelona. The Barcelona Dracs are doing all the right things in growing a great club in a fantastic city. If you're ever traveling through, or would like to help these guys out, I'd heavily recommend reaching out to some of the truly amazing people in Barcelona.
Croatia Lacrosse has a lot of really good people on the ground. Croatia hosted their first ever tournament in Rijeka in 2017. I was unable to attend, but we did have some LaxAllStars Ambassadors attend to help instruct and develop the enthusiastic Croatian crew. Croatia has a great backing as well. The Voelker family has been a huge supporter of the program, spearheaded by Jack, a twelve year-old boy who has done more for international lacrosse growth than most adults five times his age.
Previous Previews