Editor's Note: Our 14 FIL World Championships pool preview articles are powered by our friends at Lax Hut Village, a global supporter of lacrosse clubs and programs. If you and your team want to Join the Tribe, click here to get fundraising!

The 2018 World Lacrosse Championships are rapidly approaching, and we couldn't be more excited! Netanya, Israel will play host to the 46-team tournament that will decide a World Champion, as give a finite ranking to how one nation stacks up compared to another. Our coverage of these games has been and will be thorough and complete, continuing now with this series detailing the 14 pools (13 of 3 + Blue of 6).
There is no particular order I'll be going in, and today's decision is to go with the Tan group of Italy, Turkey and Peru.
This is a pool with a bunch of interesting dynamics within the three teams. Only one meeting has ever occurred between the top two seeds, and there will be a lot of question marks surrounding the never-before-seen newcomer. Three fledgling nations will be tested in a variable-rich pool before anyone can look on to further rounds.
TAN – 2018 World Championships Preview
Italy
2006 was the birthplace of numerous national programs that are now rolling right along as established and formidable programs including Latvia, the Netherlands, and New Zealand. The first Italian National Team also saw their World debut in London, Ontario – finishing a very respectable 10th in the world in a field of 21. 2018's Netanya games will see a field of 46, and Italy will look to improve on their finish of 18th from 2014.
Domestic efforts have ridden the roller coaster of booming and expanding years, but are subject to drops in participation and entire clubs dissolving. Hardworking and dedicated folks around the beautiful country have spent countless hours trying to minimize these setbacks, and thanks to their tireless efforts we are seeing a gradual growth of lacrosse in the country.
The European Championships were not a strong showing for the Italian National Team, but we expect to see a revived effort with Worlds on the line. The movement towards a qualification-based World Championships of 30 teams in 2022 means that these games have more meaning than ever, and Italy knows they'll need to perform if they want to see themselves back on the field in 2022.
Turkey
Again we see a national program that is completely unpredictable. Turkey made their debut in 2014 and this will be only their second appearance at the World Championships. Once again we have the outstanding and tireless efforts of a few that are providing opportunities and spurring growth for the greater Turkiye Lakros good.
Turkey was able to break even in 2014 and finish with a 4-4 record. Wins in the ever-important play-in rounds over Mexico, Austria, Slovakia, and Costa Rica were matches well earned, and served to help lift the Turks to a favorable bracket so they could finish out with a very respectable 22nd of 38 in their international debut.
While we did not see a Turkish team in the 2016 European Championships, we did get looks at a team representing Turkey in 2015's World Indoor Championships as well as most recently a Turkish team in Turku's European Box Lacrosse Championships this past Summer.
It's been four years since we've gotten a look at Turkey in an FIL sanctioned field lacrosse event, and I'm excited to see what heavy box focus and tireless domestic development looks like on the field!
Peru
This jump in teams from 38 to 46 is tied for the second largest single leap in participation. 2006 – 2010 saw eight as well, but 2010 – 2014 saw an increase of nine! This collective 25-team increase in 12 years is a hefty pace to keep up with, but thanks to Peru joining the wave of Pan-American growth, we're still on track!
Peru has not been seen before, virtually anywhere. 2018 will be their debut performance in a group that could either be the road to one or two upsets, or the Peruvians may just have to take the lumps that all (most) new programs unfortunately suffer in their first few appearances on the road to improvement.
Peru was present at one event, and I was fortunate enough to be present. Peru joined in the 2018 Heritage Cup games in Providence, Rhode Island this past May. I was fortunate enough to be present and get a first-hand look at a first-time program. While it's important to note that this tournament was non-binding and there were no FIL eligibility rules applied, Peru looked to have a bulk of their national team present. This, of course, is pure speculation on my part. I'm basing this on the familiarity between the players, and the majority of guys were wearing Peru team gear, which obviously hasn't been worn for prior events so I deduce they're on players who will be in Netanya.
Peru had flashes of brilliance, but struggles between the lines and just those unavoidable growing pains plagued the team. I do think that a lot of the kinks were ironed out in Providence, however, which is preferable to ironing them out at a World Championship event.
Tan Group Matchups
Italy vs. Turkey
Thursday July 12, 11:30 Wingate Field 4
After reviewing and studying up (googling) the Italian roster, I think this will be Italy's game to lose, and Turkey will be challenged to flip the script. These two teams have not seen each other in four years, but they did meet in 2014. Italy commanded the entirety of that Denver game and came away with an 11-3 win over a rookie Turkey. A lot can change in four years, and we'll see just how much Turkey has been able to improve.
Turkey vs. Peru
Friday July 13, 21:45 Wingate Field 3
Of the three matches, I qualitatively believe this to be the biggest question mark. Still no knowledge of the Peruvian team will really be available to Turkey's scouting report. On the flip side, Peru will be coming in fresh and will look to emulate what works for Italy, and learn from their mistakes in Thursday's game. That scouting report and one more day of rest will be contested by a Turkish team who has much more international experience, and so we'll see if Turkey can defend the 2-seed or if Peru will go 1-0 in international play.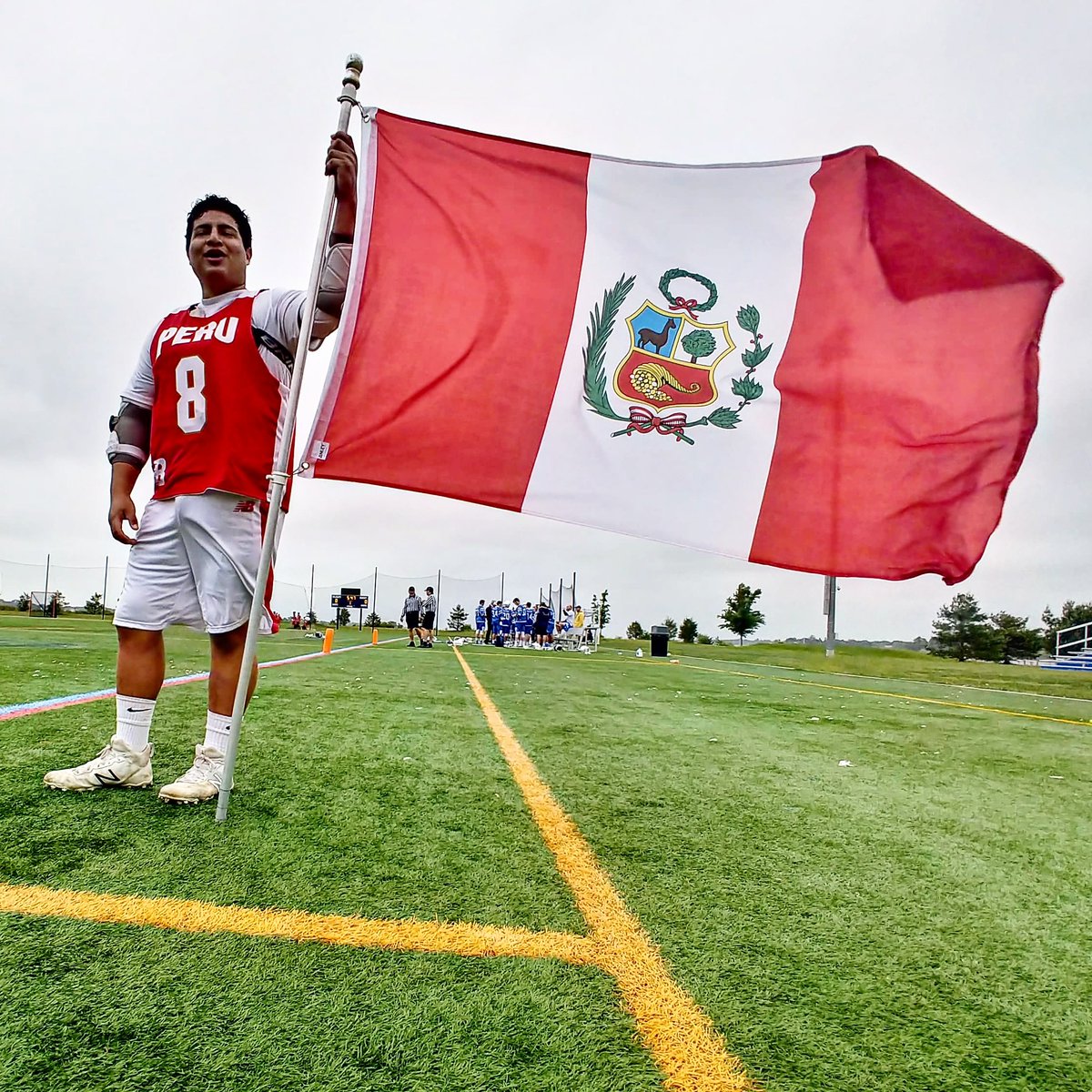 Peru vs. Italy
Saturday July 14,18:45pm Wingate 3
I do have a hard time believing that an inexperienced Peru will be able to iron out all the details that Italy has worked out over more than a decade of international play. Key roles in Italy's lineup have North American experience, and it will be an uphill battle for the fledgling nation. Nothing is for certain though, and if there is a pool where a 3-seed might have a shot at sneaking a 2-0 performance, it might be the Tan pool.
Sidenotes:
I lived and coached for a season in Italy. The Torino Taurus lacrosse club graciously hosted me, and through coaching in their league I gained an insight into Italian lacrosse. The men and women that fall in love with lacrosse are some of the most dedicated people around, and there isn't a lacrosse tournament in the world where they don't make it a point to be at. It did my heart well to see three of my players (friends) named to the Italian National Team. Their talent would've gotten them there with or without me, but I'm happy to have been a part of their journey.
Turkey hasn't just been at FIL events. The Istanbul Sultans features some of the most dedicated Turkish players like my good buddies Omar and Emre. The Sultans are a mainstay at the world-famous Ales Hrebesky Memorial tournament in Prague, and if I'm not mistaken, the boys were also present at Boxmania in France. It's good to see new faces dragged all over the world by the experienced vets. The Turkish guys understand this, and we look forward to meeting more of the new guys!
We admittedly don't know a lot about Peru, but we aren't the only guys out there helping develop lacrosse. Lacrosse the Nations has been to Peru, and we love their work!
Previous Previews