It might be happening again: for the second time this offseason, one of the best to ever strap on pads at the NCAA level could be transferring. This time, it's TD Ierlan, which would mark the second time that the elite FOS has transferred, though this comes under much different circumstances. With the Ivy League more and more unlikely to allow its teams to participate in the 2021 lacrosse season, TD Ierlan is once again in the transfer portal.
As he told US Lacrosse, he has yet to decide on a program, although it seems like he's past the point of returning to Yale. He will still graduate from the prestigious Ivy school, but he will not finish his career there. Instead, we're awaiting an update on where he'll end up. Although he's been contacted by Duke about a super team, he said he's not particularly interested. Instead, keep an eye on Denver, which has already snagged two big-time Yale transfers in Jackson Morrill and Lucas Cotler. Plus, TD Ierlan told US Lacrosse that Denver was "really intriguing" as an option.
That's the biggest news of the week, but it's not the only thing that happened in the last seven days. This is the lacrosse news for the week of Jan. 19-25, 2021:
Last Week in Lacrosse
-The first women's DIII poll has dropped with Middlebury leading the way. The team won the title in 2019 and was at the top of the polls when the 2020 season was cancelled.
-Former Maryland offensive coordinator J.L. Reppert has taken the helm at Holy Cross after the job was suddenly opened following Peter Burke's departure earlier this month. Hopkins' assistant Bobby Benson will replace him in College Park.
-Syracuse starting attackman Stephen Rehfuss will reportedly be withdrawing from the transfer portal after his appeal against his suspension was successful.
-Once again, the lacrosse community is rallying behind one of our own, this time supporting cancer survivor Colin Clive after tragedy struck his family.
-Speaking of the Ivy League, Brown is standing up to the league in an attempt to petition the conference to allow it to play in 2021.
-The Super Bowl might not feature a former lacrosse player in the game, but it will have one on the field. This is a look back at sideline reporter Evan Washburn's time at Delaware.
-Virginia star Dox Aitken, who spent the fall playing college football at Villanova, is now back with the Cavs and will suit up once again for UVA lax this spring.
-Sean Quirk is remaining the Cannons LC head coach after leading the Boston Cannons to the final MLL title in 2020.
Get Caught Up on LAS Content!
Miss out on what we did last week? Here's a recap of some of our top content from the last seven days:
Not Your Ordinary Wood Lacrosse Shaft
MSNLazer is changing the game with wood lacrosse shafts like you've never seen before.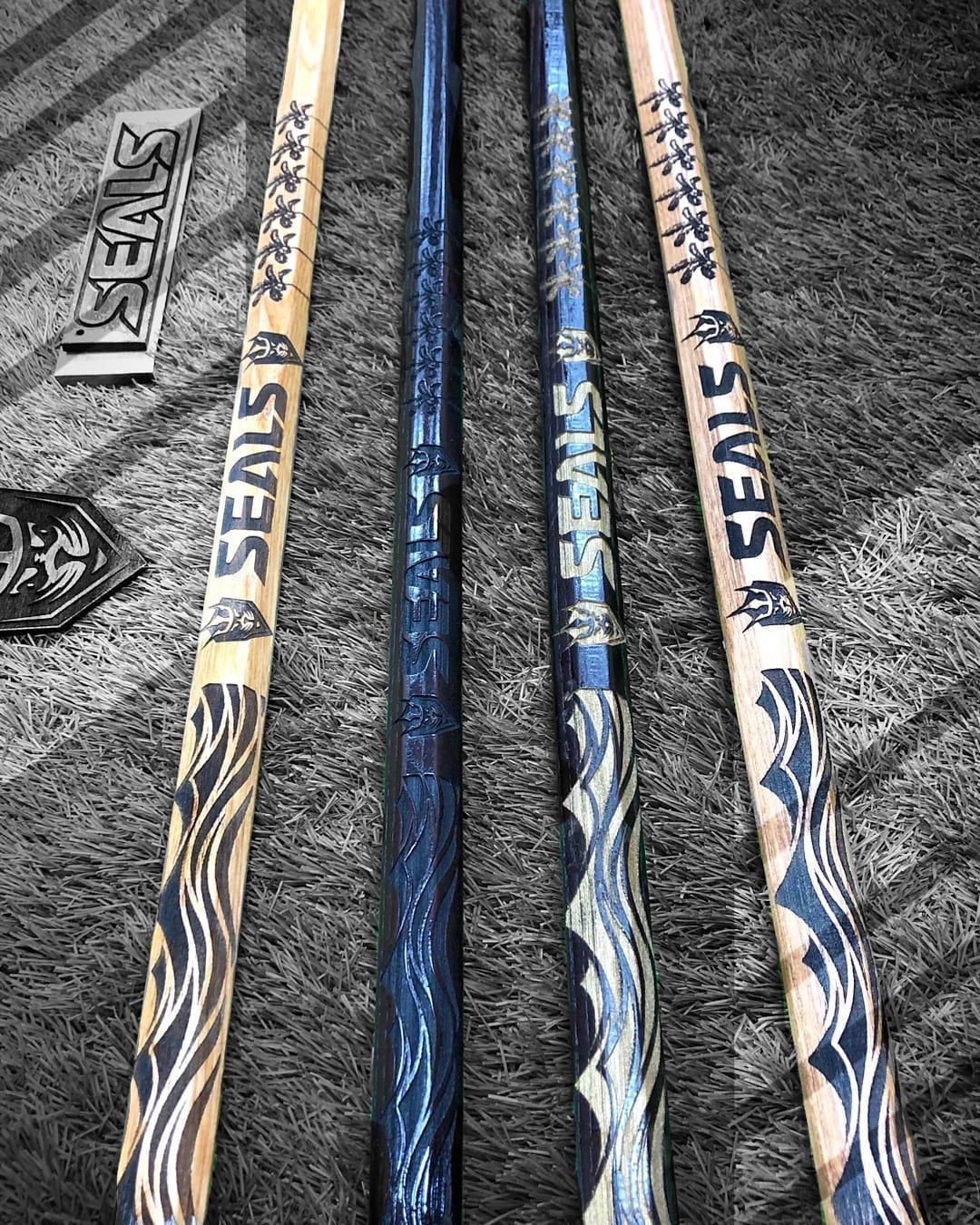 World Lacrosse Championship Quiz
Take this World Lacrosse Championship quiz and test your knowledge of the international game's most prestigious event.
Mirco1 Mini Head Puts Lacrosse in Your Pocket
You've never seen anything like this before: the first mini lacrosse head that lets you take the game with you wherever you go!
Mental Exercise Key to Austrian Goalie Patrick Falb's Success
Through mental exercises and carefully selected playlists, Austrian goalie Patrick Falb has trained his mind to become his strongest muscle. And it doesn't just help him in net.
Tom Schreiber – Archers LC / Toronto Rock
Tom Schreiber joined the Going Offsides podcast to discuss being one of the world's best, his high school and college days, his thoughts on Long Island deli spots and more. If you want to hear from one of the game's elite players, you won't want to miss this one.