Editor's Note: These are the author's top 5 lacrosse destinations to have traveled to a lacrosse event, like the 2019 Vail Lacrosse Shootout. Share your favorites in the comments or tagging Lacrosse All Stars on social @LaxAllStars.
I have opinions. This realization has led me to a fantastic idea that sounds completely reasonable… so reasonable that I am going to act on it. What is that idea?
Everyone wants to hear my opinions!
Hear me out. (Get it?)
I probably should have started with why you should want to hear my opinions in the first place. Here it is: I have some takes on unique lacrosse experiences at destinations that not everyone (particularly most players in the United States) get to have.
Let me start by saying that there are probably people who have had many more unique and cool lacrosse experiences than me. Not that it's a competition, but I'm sure that many of the professionals and international players will scoff at my list.
That being said, I wanted to share a few of them with you so that you would have some material for your lacrosse bucket list, if you will.
So, here goes.
These are my top 5 lacrosse destinations in no particular order.
My Top 5 Lacrosse Destinations
Vail, Colorado – Vail Lacrosse Shootout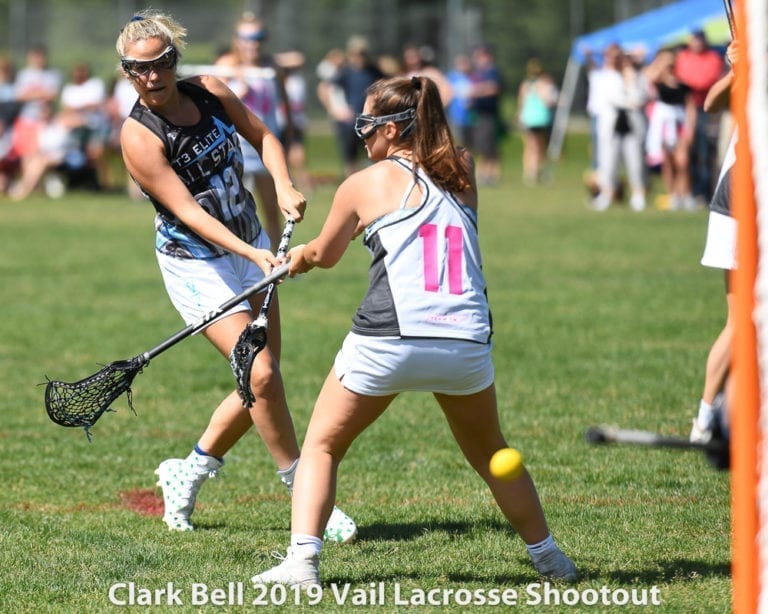 The Vail Lacrosse Shootout is in its 47th year, and they certainly have shown a good time so far. The relaxed atmosphere of a mountain ski-town and lots of lacrosse make for an incredible week to play a sport we all love. The location and scenery could not be better. The drive from the airport is actually not too bad (as you can read about in my new column called "5 Stars") as it is only about a two-hour drive without much traffic. The Mountain Express shuttle can even drop you off at your dwelling for the week and take you right back to the airport when the tournament is done.
The tournament really has a community feel. Countless volunteers have been coming here for 10, 20, 30+ years to volunteer at the tournament and be a part of the family that is the Vail Lacrosse Shootout. The event attracts a lot of top talent as there are and have been multiple Under Armour All-Americans that have come through here as well as professional players of the retired variety. Rumor has it Josh Sims has wandering around the Colorado resort-town.
Find out more information about the Vail Lacrosse Shootout here.
Onondaga Nation – 2018 LASNAI
I didn't even play in LASNAI, and I still had a blast. I wasn't as familiar with the box game at this point in my lacrosse journey, so I soaked it all up as I saw the likes of the United States Indoor team take on Thompson Brothers Lacrosse in the gold medal match that saw Thompson Brothers win it all for the third time in a row.
Was it a lot of work to help put on? That may be a bit of an understatement. But to be on the land of so much lacrosse history was a really awesome experience.
Find out more about LASNAI here.
Nanaimo, British Columbia – 2018 Presidents Cup
This had to have been one of my favorites. OK… they're all my favorites. But the 2018 Presidents Cup held during 2018 in Nanaimo, British Columbia was an AMAZING first-time exposure to that high level of box lacrosse. Seeing the the wooden sticks flying around and smacking people made me appreciate the safety of my crease in field lacrosse. The games were thrilling, particularly the playoffs that saw the host Timbermen fall to the St. Albert Miners in the championship game. My favorite part about all of this was shooting video for the tournament. Talk about a dream come true.
Find out more about the 2018 Presidents Cup here.
Netanya, Israel
This was an amazing lacrosse experience. The highest-level lacrosse I had seen to this point in my life was NCAA Division III lacrosse. I did once see an exhibition Colorado Mammoth game played in my hometown of Salt Lake City at a local venue, but seeing as I don't remember much of it and didn't really appreciate box lacrosse at the time, I'm counting the 2018 World Lacrosse Championships as my true inauguration into the game.
It was surreal to see the stars that I had so often seen playing on TV, heard about in the media or what have you. Growing up in Utah, I never thought I would see lacrosse at that level in person. Nor do I think I would have ever appreciated it unless I grew up where I did, either.
It was also great visiting Jerusalem and other parts of the country. There's a unique feeling there that to me is best described by the music of Matisyahu. Not trying to make generalizations, but it's true. His music to me really captured the vibe that is there. And I mean before he stopped being Hasidic.
To me, it was really the people that I worked with there that also made the trip so great. It was my first introduction to the LaxAllStars team and I became good friends with everyone there. It was an honor to work with them all.
The Star At Frisco, Texas – Adrenaline All American Games
This was another very cool event. Like, really cool. It was hosted at an incredible venue at the Dallas Cowboys practice facility, with the accompanying hotel and shopping district right next door. It was a perfect setting to host an event, and using the facilities at The Star was right out of the top drawer.
To me, what really made this event impressive was seeing the level of maturity and capability of the high school All-Americans playing in the game. It was high-level lacrosse, but more importantly they were good kids. I certainly didn't have my life that put together when I was their age.
Wrapping Up
So, there you have it! Those are my top 5 favorite lacrosse destinations. What are yours? Share in the comments or on social media, tagging us @LaxAllStars. We'd love to hear from you!