The Bishop Kelly Knights men's lacrosse team left Boise, ID at 4pm on Thursday afternoon and headed for Ely, Nevada. They arrived in Ely around 10:30pm and sent the players to bed. Wake up call was 7am, and they took off for Las Vegas by 8, arriving around 12:30pm on Friday afternoon.
The weather has been great there – 70 and sunny. Friday night, the BK Varsity played Henderson, a local team, (at 7pm) and the JV played Judge Memorial out of Salt Lake City at 8pm.  So many HS lax teams here right now.  Right here. Right now.
Saturday Games:
Olympus clearing against Judge. Both teams are out of SLC, Utah.

Warming up!
We played Green Valley, a local team, and lost 11-7. Apparently 3000 kids go to GV compared to our 650. They definitely weren't short on athletes. Both of GV's coaches are US Lacrosse Hall of Famers, so that was cool opportunity from a coach's perspective.
Quick sideline shot from the coaches box.
Saturday Sights:
Saturday Gearfest: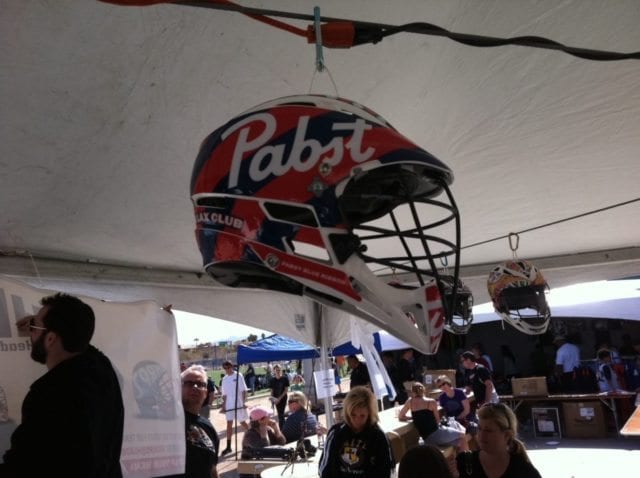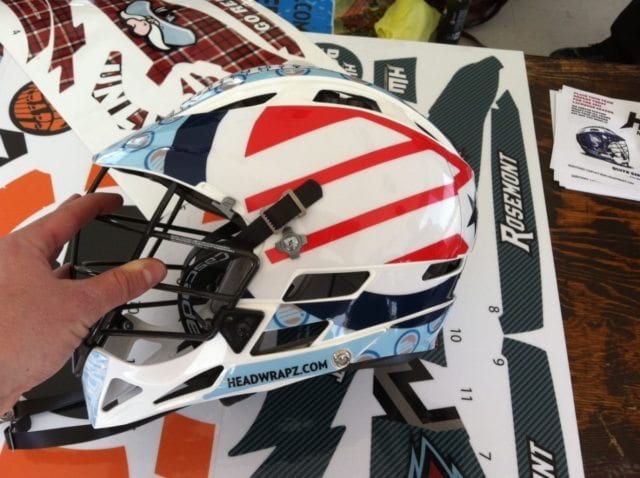 Saturday Action:
We played Olympus out of SLC at 10am this morning and won 4-2. Offense moved the ball nicely and d middies stepped it up. Out goalie, Craig Patrick, was an absolute wall. (Editor's Note: giving up 2 goals?  I'd say so!)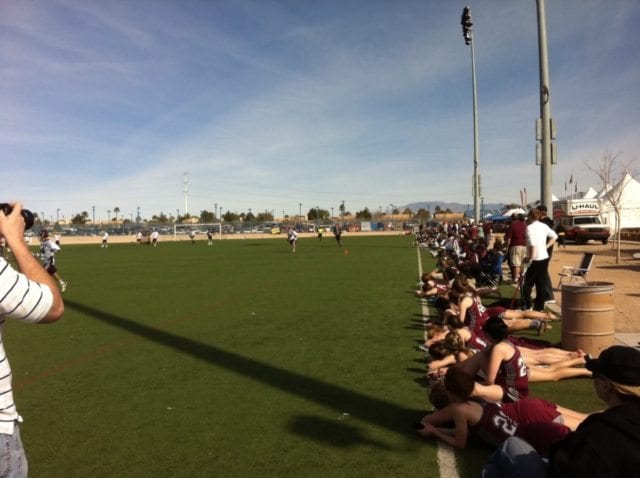 Saturday AM (Nice and Early!):
Friday Photos:
Thursday Photos: