I was spoiled back in 2007 when the NLL was televised in Versus.  I happened to get the channel at the time, loved lax and didn't go out much so I could catch games whenever they happened to be televised.  Unfortunately, I did not have DVR back then.  Well, now Versus has agreed to show NLL games once more.  The NLL just signed up with IMG Worldwide as their sponsorship and broadcast rep so this deal doesn't come as a huge surprise.  The fact that it happened as quickly as it did, during these times of TV and cable holdouts, is truly impressive.  Great job by IMG and the NLL.  I can say that without even having seen a game because it is a step up from the current webcasts.  The webcasts are great (and allow me to watch every game!) but TV is better.  For now, at least.  Some day, internet broadcasts will be just as good.  Just not today!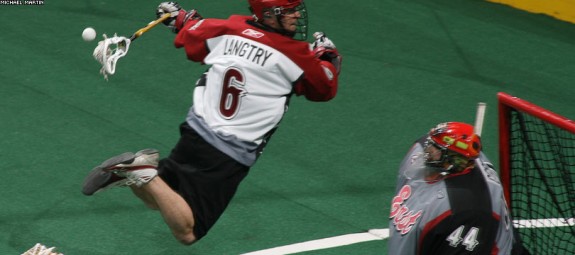 Versus will broadcast NINE games in 2011.  This includes regular season, playoff and All-star games.  So it is not a HUGE amount and by no means is it comprehensive but you can be guaranteed that this blog will promote every single one of them!  The first game to be shown will be on February 27th, when the NLL All-Star game be broadcast.  Hopefully, part of a later announcement will include plans for an upscaled 2012 broadcast schedule.  I've got my fingers crossed!
Thanks to Marisa Ingemi over at InLaxWeTrust.com for the heads up!  This girl is doing big things for the NLL (and specifically, the Boston Blazers) and I am incredibly excited to announce that it looks like she and I will be co-hosting a blogtalk radio show this Friday!  Right now we're going to be on for a half hour starting at 5pm.  More info will be forthcoming shortly.  Make sure you check that out!!!
The NLL is International, so this breaking news post totally fits in with our International Thursday Theme!  Divine Providence, for sure.