The Arizona Laxcats are starting fresh and they're ready to take the MCLA by storm. They've got Mickey-Miles Felton back, the legendary coach who's dedicated 30+ years to the program, and this year's freshman class takes up over half of their roster. According to sophomore middie Matt Hickerson there's a new sense of excitement at every fall ball practice and things are looking way up for the program.
We chatted with Matt Hickerson about tryouts, fall ball, team goals and the 2010 schedule. Check it:
So, how did tryouts go? Any standout freshmen coming in?
Matt Hickerson: The 4 day tryout was successful and filled with a great deal of enthusiasm. It was hot but everyone survived and we ended up with a really solid group of guys, including 20 freshmen and 3 other new players representing every position as well as a wide variety geographically. Our freshman class is stacked and many of them will be major contributors this year. Defenseman Justin Ghio and attackman Graham Seamens are both looking great and our Washington first team all state midfielder Jordan Goldstein has one of the best on the run rips I've ever seen.
What's it like having Mickey-Miles Felton back as head coach? Does he wear his famous boots to practice?
Matt Hickerson: Mickey is a larger than life guy. He's the best coach I've had a chance to play for. Today he rolled up to practice with the top down in his red and white 1962 Corvette that he bought brand new back in high school. The only thing that's changed since then is his license plate which now reads "LAXCATS". And yes, Mickey would not be Mickey without his trademark boots.

Coach Mikey-Miles Felton always leaves a lasting impression.
With Coach Felton back, have things changed much? What's are the Laxcats doing this fall
Matt Hickerson: The biggest difference I've noticed is the energy Mickey brings. His positive coaching philosophy and enthusiastic charisma have already made an impact on the team. We've got the bounce back in our step.
As a sophomore, what are your personal goals for 2010? What are the team goals for 2010?
Matt Hickerson: We're going to Nationals. We're the laxcats and we're bringing back that infamous reputation.
Who are some of your teammates we should watch out for this year?
Matt Hickerson: Our lefty attackman Jack Dohoney is hungry. He got put in at the end of our UCSB game last year after someone ahead of him got hurt. He ended up netting a couple goals, leading us to an upset over UCSB and sending us to the conference semifinals. The scary thing is his confidence is still growing. Our defense, led by Captain Cooper Robbins and defender Chris Plummer, is going to do some damage this year too.

Is there a game or road trip you are most excited for this spring?
Matt Hickerson: For me it's the anticipation of a new season with new players, coaches, and laxcat fever. I think the season openers are always the most exciting and to open up in Texas against two highly thought of teams magnifies the level of excitement that much more. Playing ASU at home under the lights won't be too bad either.
Speaking of, how's the full 2010 schedule looking?
Matt Hickerson: It's looking great. Take a look for yourself!
REGULAR SEASON
Texas A&M – Sat, Feb 13 – San Antonio, 7PM
Texas – Sun, Feb 14 – Austin, TBA (night)
SDSU – Sun, Feb 21 – HOME, High Noon
Michigan – Sat, Feb. 27 – HOME, 7PM
UNLV – Sat, March 6 – Las Vegas, 1PM
Utah – Sun, March 7 – Las Vegas, 1PM
Elizabethtown College (D3) – Wed, March 10 – Tucson, TBD (Tentative)
Colorado State – Mon, March 15 – HOME, 3PM
U. San Diego – Thurs, March 18 – San Diego, 7PM
LMU – Sat, March 20 – Los Angeles, CA 1PM
UCSB – Tues, March 23 – HOME, 7PM
Alumni Game – Sat, March 27 – Alumni Weekend, TBD
OPEN – Sat, April 3 – Easter Weekend
UCSD – Sat, April 10 – HOME, 1PM (Family Weekend)
Arizona State – Sat, April 17 – HOME, 7PM
Grand Canyon University – Sat, April 24 – Time/Location TBD

SOUTHWESTERN LACROSSE CONFERENCE (SLC) PLAYOFFS
SLC Quarter Finals – Thurs, April 29 – Chapman University
SLC Final Four – Sat, May 1 – Chapman University
SLC Championship – Sun, May 2 – Chapman University

MCLA NATIONAL TOURNAMENT
MCLA Playoffs and National Championship  May 11-15    Denver, CO    TBA
Got any more photos to share with us?
Absolutely!
Thanks to Matt for talking Arizona lax with us and best of luck to Laxcats this season. Can't wait to see Mickey-Miles rockin' his red boots all season long!
This has been another Lax All Stars Fireside Chat. Stay tuned to the LAS Network for more interviews throughout the fall.
Other Chats:
Chris Davis, Founder of Striker Danger
Alex Capretta, Princeton Tigers
Bear Brink, Trinity Prep (HS), Florida
Matt Graupmann, Cal Poy Mustangs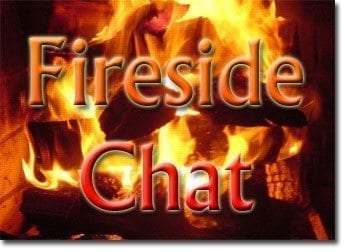 The Fireside Chat series gives players and fans an opportunity to get to know influential people and players from around the United States. From coast to coast, LAS is interviewing players to get you an insider's perspective on the upcoming 2010 season.